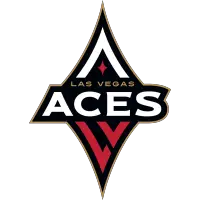 Chelsea Gray & A'Ja Wilson's Double-Doubles Lead Aces Back to the WNBA Finals
September 7, 2022 - Women's National Basketball Association (WNBA) - Las Vegas Aces News Release



SUEATTLE, WA - The Las Vegas Aces punched their ticket to the WNBA Finals, Tuesday, as Chelsea Gray became the first player in WNBA history to score 30 or more points and hand out 10 or more assists in a playoff game (31 and 10), and A'ja Wilson added a 23-point, 13-rebound double-double in a 97-92 win over the Sueattle Storm. The Aces had to overcome a 42-point effort by Breanna Stewart and 29 points from Jewell Loyd to advance to the Finals for the second time in three seasons.
2022 09 06 Aces at Storm (Semifinals Game 4)
KEY RUNS
First Quarter (Sueattle 23, Las Vegas 19)
The Aces led 6-2 early, but the Storm scored 15 of the next 18 points to go up 17-9 with 3:49 to go. Sueattle extended its lead to nine, 20-11, but Las Vegas countered by scoring 8 straight to cut the advantage to one, 20-19. Breanna Stewart scored 13 points on 5 of 6 shooting, including 3 for 3 from three-point range, while Kelsey Plum led the Aces with 10 points.
Second Quarter (Sueattle 47, Las Vegas 44)
Sueattle's lead vacillated between 3 and 9 points the entire quarter. Breanna Stewart again led all scorers with 13 points in the period. The Aces made 11 of 17 shots from the field, but did not go to the free throw line, while the Storm made 7 of 10 from the charity stripe.
Third Quarter (Las Vegas 66, Sueattle 59)
The Aces scored the first 7 points coming out of the intermission to take the lead, 51-47, and outscored the Storm 22-12 in the quarter. Chelsea Gray netted 9 points to lead all scorers, while the Storm only got points from Breanna Stewart and Jewell Loyd (6 points each).
Fourth Quarter (Las Vegas 97, Sueattle 92)
Sueattle opened the stanza with an 8-1 run to tie the score. The Storm regained the lead, 83-82, with 2:40 to go in regulation, and it was still a tie game, 87-87, with 1:43 on the clock. Chelsea Gray scored the next five points of the game, giving the Aces a lead they would never relinquish. Gray scored 15 of her 31 points in the fourth, while Jewell Loyd scored 11 and Breanna Stewart added 10 for the Storm.
KEY STATS
It has been 907 days since Breonna Taylor was murdered. Recently, four Louisville Metro Police Department officers were charged by the FBI with federal crimes in relation to her death.
It has been 201 days since Russia's wrongful detention of Phoenix Mercury center Brittney Griner began.
Las Vegas made 56.2 percent of their field goal attempts, while Sueattle made 44.3 percent of theirs.
The Storm grabbed 11 offensive rebounds compared to 5 for the Aces, en route to 20-10 advantage in second chance points.
The Storm went 19 for 26 from the free throw line, while the Aces went 15 for 19.
GAME NOTES
A'ja Wilson recorded her third straight game of at last 20 points and 10 rebounds (23, 13).
Breanna Stewart tied a WNBA playoff record scoring 42 points (Angel McCoughtry).
Breanna Stewart and Jewell Loyd combined to score 71 points which is a WNBA record for teammates in a playoff game.
Chelsea Gray became the first player in WNBA playoff history to record a game of 30 or more points and 10 or more assists (31, 10). It is the fifth such game in WNBA history (regular season and playoffs).
Chelsea Gray is the second player in WNBA history to record two games of 20 or more points and 10 or more assists in the playoffs (Courtney Vandersloot).
Chelsea Gray shot 13 for 22 from the field, and is now 57 for 91 in the playoffs this season (.626). That would be the highest field goal percentage ever in the postseason for a guard with at least 40 attempts should she maintain it.
Chelsea Gray handed out 10 assists, and now has 46 assists in the 2022 playoffs which is the most ever for an Aces player in a single postseason in franchise history (Becky Hammon, 41 in 2008 with San Antonio).
Cheslea Gray now has 22 made threes in the 2022 postseason, which is the ninth most in WNBA History (Diana Taurasi, Phoenix, 34, 2021) and tied for the most in franchise history (Becky Hammon, 2014).
NEXT OPPONENT
The Aces await their opponent for the WNBA Finals, but will host Games 1, 2, and, if necessary, 5. Game 1 is slated for Sunday, September 11 at 12 pm PT on ABC.
• Discuss this story on the Women's National Basketball Association message board...


Women's National Basketball Association Stories from September 7, 2022
The opinions expressed in this release are those of the organization issuing it, and do not necessarily reflect the thoughts or opinions of OurSports Central or its staff.