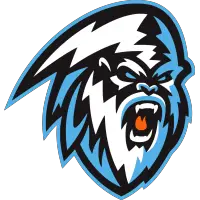 At Home on the Road
March 2, 2021 - Western Hockey League (WHL) - Winnipeg Ice News Release



It's called Wakpa Towers, and it's a home-away-from-home for the Winnipeg ICE for the 2021 Western Hockey League season.
The ICE checked in Saturday evening and now fill three floors in the residence building on the campus of the University of Regina.
But, with the strict protocols in place the players and staff are isolating in their own individual rooms for the time being before a second round of COVID-19 testing later in the week.
Once everyone is deemed healthy, the real fun begins - albeit within the restrictions of the protocols in place.
"Everybody's excited to get going here," said Jake Heisinger, ICE Vice President Hockey Operations and Assistant General Manager, Monday afternoon from his room at U of R. "I know the guys are itching to spend some time with one another, get out on the ice together, and get back to doing what they love and that's playing hockey. And, part of playing hockey is being around some of your best buddies and I think they're all looking forward to it."
The seven East Division clubs are all being housed at the university for the Hub Centre event in the Saskatchewan capital with a week of training camp slated to take place before games get underway March 12th.
DAY IN THE LIFE
Training camp and regular season hockey are exciting to think about, but what's a day in the life of an ICE player look like right now?
Well, here's an outline:
8:30am Breakfast (delivered to each room and placed outside door)
9:00am complete COVID app health questionnaire and participate in Zoom check-in, chance to connect with coaches and teammates.
10:00am Zoom stretch and workout led by Athletic Therapist and Strength and Conditioning Coach Darris Hardern
Noon Lunch (delivered to each room and placed outside door)
3:30pm Zoom "Huddle" a structured session led by ICE Coach James Patrick and Assistant Coaches Josh Green and Ryan Guenter. Sessions vary from personal development to hockey video study.
6:00pm Supper (delivered to each room and placed outside door)
As you can see, it's a pretty defined day that covers a lot of bases and works to ensure everyone feels connected even though they're in isolation.
There's also plenty of time that's not accounted for that allows students to hit the books and guys to enjoy hobbies like video games and streaming their favourite shows.
Oh, and there's another thing.
The team has a little something going on Jets' game nights. Everyone submits a guess on the final score and who will tally the game winning goal.
The person with the right answers wins the coveted privilege of being able to order a meal of their choice for the entire group to enjoy a little later in their stay, quite a treat when meals are currently picked for the residents!
"Jeep (Head Coach James Patrick) and his staff deserve a lot of credit," said Heisinger, reflecting on the preparation put into getting the group ready for Hub life. "They've had a number of calls with the kids here leading up, the Zoom calls, and that's been really beneficial keeping them all connected over the past couple weeks leading up to this."
LOOKING FORWARD, CAUTIOUSLY
Everyone is cautious about looking ahead to getting on the ice because everything depends on COVID testing results and following protocols, but when pushed to imagine what could be just around the corner Heisinger let his guard down.
"Being able to see our guys again, see them play hockey - that's what they love to do. See them, even though it's a short season, see them get better. That's what I definitely miss. And, miss over the last number of months, not being able to see the guys and interact with them. So, I'm definitely looking forward to that."
You're not alone Jake.
Here's to dorm life, a new routine, and something closer to normal again sometime soon!
For exclusive offers on future Winnipeg ICE Tickets, retail from ICE Gear and much more, join our exclusive ICE Breaker Newsletter.
Get access to every WHL game this season with WHL Live on CHL TV. Head over to watch.CHL.ca on your web browser, selecting your package and downloading the brand-new app on your preferred device.
• Discuss this story on the Western Hockey League message board...


Western Hockey League Stories from March 2, 2021
The opinions expressed in this release are those of the organization issuing it, and do not necessarily reflect the thoughts or opinions of OurSports Central or its staff.