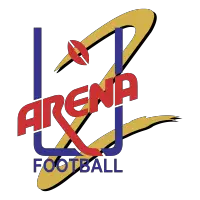 Week 16 preview
July 11, 2008 - arenafootball2 (af2) News Release



ALBANY CONQUEST (4-9) AT LOUISVILLE FIRE (7-6)
SATURDAY, JULY 12, 2008 - Freedom Hall (14,500) 7:05 P.M. ET
The Saturday night matches this week kick off with the Albany Conquest traveling to Kentucky to take on the Louisville Fire. These two clubs have met several times overall, with Louisville winning the majority of the match ups. Their last meeting was over a year ago, where Albany claimed a victory in the series, winning 53-44. The Conquest's most recent contest was a 33-50 loss to American Conference East Division rival Manchester Wolves. The Wolves defense kept Conquest QB DAN COLE (21-of-41 passing; 222 yards; 4 TDs) at bay, and shut down standout wide receiver ANTWUN WILLIAMS (6-89; 1 TD). After three messy quarters of play the score was tied at 27-27 going into the final quarter. When Manchester QB JAMES PINKEY (17-of-25 passing; 177 yards; 4 TDs) had a pass picked off by DB CLARENCE CURRY, Albany had a chance to take the lead. The Conquest however, could not get the momentum going and instead Pinkney connected with BRADLEY CHAVEZ, the Schutt Offensive Player of the Game, to give Manchester the 34-27 lead. When Cole threw four straight incompletions and fumbled the ball of the first play of a series, the Fire took advantage of the opportunities and took the lead 43-27. Each club scored once more, however the game had already been decided. The Fire's last match up was a close game, but unfortunately Louisville lost by just one point, 41-42, to the Mahoning Valley Thunder. In the first half alone, both teams combined for four rushing touchdowns, with Louisville commanding the lead 21-14 going into the second half. Even after Thunder QB SHANE ADLER connected with QUOREY PAYNE to put the Thunder up 35-28, the Fire answered back. After more back and forth scoring, the Fire had a chance to tie the game with nine seconds left, however the kick by DANNY KIGHT was blocked by DL MIKE LANE. Followed by a failed onside kick, the Fire lost the game to the Thunder.
This week, if the Fire attacks Cole with the pressure he was under last week, they should be able to leave with the win.
CONQUEST FIRE
SERIES LEADER Louisville leads 5-2
LAST MEETING Albany won 53-44 on 6/30/07
LAST FIVE GAMES 1-4 2-3
LAST GAME Lost 33-50 at Manchester on 6/27/2008 Lost 41-42 at Mahon. Val on 6/27/08
LEADERS CONQUEST FIRE
PASSING Cole: 274-509-8; 3064; 60 TDs Bassuener: 143-253-10; 1568; 16 TDs
RECEIVING Williams: 81-1042; 28 TDs Lenhart: 84-989; 13 TDS
RUSHING Cole: 48-175; 8 TDs Bassuener: 68-312; 18 TDs
TACKLES Taylor: 62.5 Ross: 62.5
SACKS Lewis: 4.5 Speaks: 6
INTERCEPTIONS Taylor: 6 Forbes: 13
KICKING Frailicker: 42-59 PAT; 1-4 FGs; 45 PTs Kight: 63-81 PAT; 6-16 FGs; 81 PTs
TEAM OFFENSE 45.0 PPG; 220.8 YPG 46.5 PPG; 217.5 YPG
TEAM DEFENSE 55.8 PPG; 252.9 YPG 39.6 PPG; 209.6 YPG
- MORE -
MAHONING VALLEY THUNDER (3-10) AT MANCHESTER WOLVES (6-7)
SATURDAY, JULY 12, 2008 - Verizon Wireless Arena (9,650) 7:05 P.M. ET
Two teams coming off wins will meet in Manchester on Saturday, the Mahoning Valley Thunder and the Manchester Wolves. Mahoning Valley and Manchester have played four times in the past and the Wolves have won each time. With a 79-55 win in June over the Thunder, the Wolves will look for the sweep of the series back home where they are 3-3 this season. After losing six in a row the Wolves are 4-1 in their last five and pushing for the playoffs. The Thunder is 3-10 this season and have been mathematically eliminated from the playoffs. Coach Mike Hold has been trying to find the winning solution with his squad this season with different offensive and defensive combinations. Last game, the Thunder was able to defeat the Louisville Fire in Youngstown, OH by the score of 42-41. A blocked Louisville extra point by OL/DL MIKE LANE, that could have tied the game, was the deciding moment with nine seconds left in the game. Breaking their three-game losing streak, the Thunder will try to start their first win streak of the season on the road, where they are winless this season (0-6). With an offense that averages 40.3 points per game, QB SHANE ADLER will try to maximize every opportunity this weekend. With nine touchdowns this season and 14 interceptions, Adler has not been as consistent as the Thunder coaching staff would have hoped when he took over the starting role. Against Louisville, Adler had a rushing touchdown and two passing in the low scoring affair. His 1-yard rushing score was by far the most important one, as it put the Thunder ahead late in the 4th quarter. The Thunder possess a more balanced offense than most af2 teams, as they are one of the top rushing teams and proved it so against the Fire with four rushing touchdowns on 14 attempts. The Thunder has also blocked six kicks this season. Adler's main target this weekend will be WR/DB CLENTON RAFE who has pulled in 16 touchdowns this season on 37 receptions. With the goal of keeping the Wolves under 50 points this weekend, the Thunder will march into the Verizon Wireless Arena with nothing to lose. The Wolves, on the other hand, have a possible playoff berth on the line. At 6-7, the Wolves have climbed into the thick of things in regards to the final spot of the National Conference's playoff picture. After going 1-6 early in the season, the Wolves have improved their record to just under .500 by going 4-1. Their last game was against the Albany Conquest and the Wolves were able to slow down the Conquest offense and hold them to only 33 points. The 50-33 win was led by WR/LB BRADLEY CHAVEZ and WR/DB STEVEN SAVOY who each had two touchdown catches from QB JAMES PINKNEY. Chavez also contributed a defensive touchdown by recovering an early Conquest fumble and returning it for 20 yards for the score. The two leading receivers have combined for 42 touchdowns and third receiver WR EMERY SAMMONS has added 19 more. Recently, scoring has not been a problem for the Wolves, with Pinkney at QB and the 3 receivers spreading the field, the Wolves have scored four or more touchdowns through the air in all of their wins. With a better defensive effort of late, the Wolves are led by DB DAHNEL SINGFIELD (45 tackles) and WR/DB CARLTON BROWN (3 INTs). The two are playing so well in the secondary in tandem with OL/DL JOE CREAR (9 sacks) on the defensive line. If the Wolves defense continues its strong play and holds down the Thunder offense, it could be a long night, but if Adler and Rafe make some connections for scores, the Wolves will depend on their own aerial display.
THUNDER WOLVES
SERIES LEADER Manchester leads 4-0
LAST MEETING Manchester won 79-55 on 6/13/08
LAST FIVE GAMES 2-3 4-1
LAST GAME Won 42-41 vs. Louisville on 6/27/08 Won 50-33 vs. Albany on 6/27/08
LEADERS THUNDER WOLVES
PASSING Adler: 70-176-14; 869; 9 TDs Pinkney: 163-262-9; 2202; 44 TDs
RECEIVING Tolbert: 44-509; 13 TDs Chavez: 76-979; 23 TDs
RUSHING Murphy: 43-294; 5 TDs Pinkney: 51-192; 13 TDs
TACKLES Matlock: 57.5 Singfield: 45
SACKS Morgan: 12 Crear: 9
INTERCEPTIONS Multiple with 1 Brown: 3
KICKING Schorejs: 28-31 PAT; 0-3 FGs; 28 PTs McCormic: 32-41 PAT;7-12 FGs;53 PTs
TEAM OFFENSE 40.3 PPG; 179.5 YPG 51.8 PPG; 249.2 YPG
TEAM DEFENSE 52.2 PPG; 241.7 YPG 55.7 PPG; 242.4 YPG
- MORE -
GREEN BAY BLIZZARD (9-4) AT LEXINGTON HORSEMEN (8-5)
SATURDAY, JULY 12, 2008 - Rupp Arena (23,000) 7:30 P.M. ET
In a Midwest Division matchup, the #6 Green Bay Blizzard travel to Lexington, KY to take on the #10 Lexington Horsemen. As the top two teams in the division, this could be the deciding matchup for the division championship. Both teams are coming off of a Bye Week and should be well rested. A 9-4 Blizzard has steadily held the lead in the division going 4-1 in their last five. In Week 14, the Blizzard travelled to Moline, IL to play the Quad City Steamwheelers and was met with their second road loss of the season. At 4-2 on the road, the Blizzard has been up to the challenge on almost every occasion. The 66-41 loss broke a four-game winning streak, half of which were road wins. Boasting one of the best defenses in the af2, the Blizzard is led by OL/DL JOE SYKES (15.5 sacks, 18.0 TFL), who will be joined by FB/LB ODELL WILLIS. Willis was claimed this week from the Peoria Pirates after playing eight games (14.5 tackles, 6.5 sacks). The 6 foot 2, 240-pound linebacker provides another sack threat to the team that is third in the league in sacks this season (42). The af2's top defense, allowing only 202.7 yards a game (ahead of second place by 25 yards), also has had help from the offensive end, led by QB COLIN DRAFTS. Drafts is in his first af2 season in the starting role. Last season, he spent his time in the back up role for the Tri-Cities Fever learning from QB BRIAN BAKER (4032 yards, 92 TDs in 2007 with Tri-Cities). Not only does the Blizzard score through the end zone, they also lead the league in field goals made (15/34). WR/LB ROBERT GARTH, a teammate of Drafts' last season and the 2007 Cutters Playmaker of the Year, is one of the more experienced af2 receivers, playing in his 7th season. Garth is in the top ten for career af2 receptions and came to Green Bay after playing one game for Arkansas and four games with Peoria. WR SCOTT BURNOSKI leads the Blizzard in receiving with 20 touchdowns and 935 yards, both career-high marks and had one of his best games of the season against the Horsemen (9-133; 4 TDs). Lexington leads the series, though, by winning the first ever match up in Green Bay by a single point. A last second touchdown reception was the deciding factor in a mostly defensive game. In this second meeting, the Horsemen will depend on QB EDDIE EVISTON (207-363-13; 2587; 59 TDs), as they have all season. In Week 14, the Horsemen won on the road against the Peoria Pirates 61-33 for their eighth victory. With a 4-2 record at home, the Horsemen look forward to returning to Rupp Arena this weekend. Eviston is also the team's leading rusher, having thrown four or more touchdowns in all but two games. His only games of less than four (3 in those games) ended in losses to the Louisville Fire and the Peoria Pirates. WR/DBs HARRY LEWIS and CHAD SPENCER have combined for 32 of the 59 receiving touchdowns; additionally, WR/LB JOHN COOPER has come on strong with seven touchdown catches in the past three games (10 on the season). Add in WR/DB TAVON MCGEE (15 TDs, 621 yards) to all of these weapons, Eviston leads a very balanced, aerial attack. Leading tackler and special teams star DB WILLIAM MULDER, has provided a spark at times with his two kick return touchdowns, three interceptions and 19 pass breakups. FB/LB JAMUS MARTIN is leading the team in sacks and tackles for a loss; he will play another crucial role in the Horsemen's attempt to win the season series over the Blizzard. If the Blizzard's pass defense can stop the high-powered, passing offense of Eviston and the Horsemen, this game will have the possibility of being as close as the first matchup-a one-point differential. If the Blizzard can pull out a win, they will clinch the Midwest Division, but if Lexington wins they clinch a playoff spot.
BLIZZARD HORSEMEN
SERIES LEADER Lexington leads 1-0
LAST MEETING Lexington won 49-48 on 5/16/08
LAST FIVE GAMES 4-1 2-3
LAST GAME Lost 41-66 at Quad City on 6/27/2008 Won 61-33 at Peoria on 6/28/08
LEADERS BLIZZARD HORSEMEN
PASSING Drafts: 93-158-5; 1125; 23 TDs Eviston:207-363-13; 2587; 59 TDs
RECEIVING Burnoski: 69-935; 20 TDs Lewis: 56-666; 12 TDs
RUSHING Young: 48-232; 7 TDs Eviston: 37-116; 4 TDs
TACKLES Green: 76 Mulder: 48
SACKS Sykes: 15.5 Martin: 6.5
INTERCEPTIONS Green and Midlam: 6 Mulder: 3
KICKING Forstrom:59-76 PAT;15-34 FGs;104 PTs Daniel: 61-75 PAT; 3-21 FGs; 70 PTs
TEAM OFFENSE 48.0 PPG; 217.3 YPG 46.0 PPG; 221.0 YPG
TEAM DEFENSE 40.1 PPG; 180.5 YPG 43.9 PPG; 223.5 YPG
- MORE -
OKLAHOMA CITY YARD DAWGZ (4-9) AT SOUTH GEORGIA WILDCATS (9-4)
SATURDAY, JULY 12, 2008 - Albany Civic Center (8,034) 7:30 P.M. ET
It has been two years since the Oklahoma City Yard Dawgz and the South Georgia Wildcats have faced each other. The Yard Dawgz won the first contest by twice the points of the Wildcats. Both teams are coming off wins, but Oklahoma City has the advantage of the extra week off in between contests. Before their Bye Week, the Yard Dawgz welcomed the Lubbock Renegades into Oklahoma City and sent the Renegades back to Texas with an upset loss, 74-62. The division rivals put up 136 points in this highly offensive-minded matchup, where the Yard Dawgz had to score twice in the last 2:20 to secure the victory. A FB/LB FREDDIE ROLLINS rushing touchdown (9th on the season) put the Yard Dawgz up by two scores. Second year QB EVAN GRAY had six passing touchdowns and WR/DB STEVE SMITH caught three of those passes. After a successful rookie season with the Corpus Christi Sharks and a recent stint in the AFL with the Tampa Bay Storm, Smith will play in his third game with the Yard Dawgz, adding another weapon to their passing arsenal. Gray has taken over the passing responsibilities for the Yard Dawgz after rotating starters early in the season; he has thrown 36 touchdowns for 1,880 yards and recently threw 14 touchdowns in the last three matchups. DB ANDRE BURNS leads the Yard Dawgz defense in tackles and is part of a dynamic crew of DBs for the Yard Dawgz that also includes: DB TRAVIS SEATON (4 INTs) and WR/DB FRED SHAW (2 INTs). Oklahoma City has the fewest team sacks (9) in the league and will need to create some pressure on the Wildcats' quarterback and also needs a big effort from their defensive backs. Last week, the South Georgia Wildcats used their Bye Week to rest after their 21-point victory in Daytona Beach the week before. With their four-game win streak on the line, the Wildcats are considered one of the af2's hotter teams going 8-3 in their last 11. Last week's game led to a sweep of their South Division rival Thunderbirds and the committee of QBs for the Wildcats combined for nine passing touchdowns, one by QB ANDRICO HINES and eight by QB CECIL LESTER. Hines has been the starter most of the season, but with Lester's recent success there is no shortage of quarterback options for Coach Stingley. Using a passing offense, Lester and Hines were able to spread the wealth with three receivers pulling in two or more touchdown catches. WR PJ BERRY (76-1206, 25 TDs) is having a phenomenal first full season, after playing only one game last season. Berry has returned a league best six kickoffs for touchdowns and a total 1,589 yards in returns, giving him a total of 2,846 all-purpose yards (af2 leader with 218.9 per game). He marked his name in the record books for return yards, passing Ira Gooch for eighth all time and is approaching another mark in all-purpose yards (needs 193 yards to enter top 10). Star DB ROLAND COLA has anchored the Wildcats secondary all season, picking off nine passes and being a top tackler in the league with 85. One more interception and he will break a team record for season and career. Whoever starts at quarterback for the Wildcats will try to exploit the Yard Dawgz defense, but if the Yard Dawgz can hold them off and get to the quarterback, the City of Albany will be watching a very competitive matchup between two teams that only play each other on rare occasions. If South Georgia is able to keep their win streak alive, they will clinch a playoff spot in the American Conference.
YARD DAWGZ WILDCATS
SERIES LEADER Oklahoma City leads series 1-0
LAST MEETING Oklahoma City won 66-33 on 5/20/06
LAST FIVE GAMES 2-3 4-1
LAST GAME Won 74-62 vs. Lubbock on 6/28/2008 Won 62-41 at Daytona Beach on 6/29/2008
LEADERS YARD DAWGZ WILDCATS
PASSING Gray: 144-304-15; 1880; 36 TDs Hines: 165-273-9; 2012; 46 TDs
RECEIVING Hunt: 70-1010; 20 TDs Berry: 76-1206; 25 TDs
RUSHING Rollins: 46-190; 9 TDs Parris: 17-35; 1 TD
TACKLES Burns: 58.0 Cola: 85.0
SACKS Rutledge: 3 Woolridge: 6
INTERCEPTIONS Seaton and Bright: 4 Cola: 9
KICKING Scott: 49-65 PAT; 6-21 FGs; 67 PTs Hode: 73-90 PAT; 8-15 FGs; 97 PTs
TEAM OFFENSE 41.8 PPG; 210.2 YPG 52.2 PPG; 246.2 YPG
TEAM DEFENSE 57.7 PPG; 268.3 YPG 46.8 PPG; 268.2 YPG
- MORE -
PEORIA PIRATES (4-9) AT WILKES-BARRE/SCRANTON PIONEERS (11-2)
SATURDAY, JULY 12, 2008 - Wachovia Arena at Casey Plaza (7,950) 7:30 P.M. ET
The Peoria Pirates travel east to meet the #2 Wilkes-Barre/Scranton Pioneers for the second time this season and the first at Wachovia Arena. The Pirates have had a tough first season and their last game was no different when the Lexington Horsemen came to town. Peoria lost 61-33 and didn't score their first points in the game until the second quarter and they were held to only one score in the 4th quarter. Averaging 40 points per game, the Pirates have been dependent on a strong defensive performance to pull out their four victories. The bright spot of the Pirates offense is the running game which is first in the af2 averaging 54.6 yards per game. The Pirates have not made a field goal all season (0-12), so getting into the end zone will need to be the priority. New starting QB DONALD CARRIE has another mighty challenge ahead of him. Carrie has thrown six touchdowns this season and had a much better performance in the last Pirates game, which was his first start this season (4 touchdowns). WR/DB PHILLIP BROCK is the top receiver for the Pirates with 95 catches, 21 for scores. In his rookie season, Brock has been the most impressive player for the Pirates so far this season. Defensively DB BLAKE FARRIS has been an award winner (Co-Defensive Player of Week 11) and leads the team with nine interceptions. Farris has made huge plays on defense all year and the Pirates will need him to step up against the Pioneers Saturday. Farris' assistant in the secondary is WR/DB KOFI AMOAH, who leads the team in tackles (60.0). With only one win on the road, the Pirates will look to past successes to try and re-enter the win column. The Pioneers, on the other hand, have been in the win column every game for the last 18 home games. This streak is among the longest home win streaks in af2 history. Their last game was a battle with the Florida Firecats at Germain Arena in Estero, FL. With a three-point win, the Pioneers had to use all of their resources to pull out their 11th win of the season. Superstar QB RYAN VENA has led the team to a 9-1 record since taking back his starting role. Last season's Schutt Offensive Player of the Year, Vena, has the league lead in six offensive categories in only 12 games. The most efficient offense in the league, the Pioneers also have one of the top defenses in the af2, leading the league in fumble recoveries (20) and interception return touchdowns (7). The Pioneers are considered one of the most balanced teams in the af2 and possess a strong presence and a difficult matchup for any team in the league. DB MICHEAUX ROBINSON continues to impress his teammates in his rookie season, leading the team in tackles (64.0) and interceptions (13). The 5'10" Otterbein College standout has taken some of the best receivers completely out of the contests (21 pass breakups). WR RICH MUSINSKI and WR/DB LARRY KENDRICK have been constant contributors and stars for the Pioneers, both have won weekly awards as well. The leading receiver this season is WR JJ OUTLAW (81-1002; 24 TDs) who has recently had lots of help from Musinski and Kendrick, but contributed four touchdown catches last week. K DAVID DAVIS, 2007's Kicker of the Year, has been the most efficient PAT kicker in his eight games this season making 74 of his 77 attempts. If the Pioneers put the ball in the end zone, Davis can almost guarantee the important extra points. A strong defensive effort by Peoria can be a major factor in the result of this National Conference matchup, but the potent Pioneers offense won't make it easy for the visiting Pirates.
PIRATES PIONEERS
SERIES LEADER Wilkes-Barre/Scranton leads 2-0
LAST MEETING Wilkes-Barre won 74-26 on 4/19/08
LAST FIVE GAMES 1-4 4-1
LAST GAME Lost 61-33 vs Lexington on 6/28/08 Won 59-56 at Florida on 6/28/2008
LEADERS PIRATES PIONEERS
PASSING Rascati: 217-350-11; 2336; 36 TDs Vena: 216-304-9; 2742; 72 TDs
RECEIVING Brock: 95-1209; 21 TDs Outlaw: 81-1002; 24 TDs
RUSHING Rascati: 62-302; 10 TDs Vena: 18-73; 6 TDs
TACKLES Amoah: 60.0 Robinson: 64.0
SACKS Willis: 6.5 Hilton: 14.5
INTERCEPTIONS Farris: 9 Robinson: 13
KICKING Palkovic: 30-39 PAT; 0-10 FGs; 30 PTs Davis: 74-77 PAT; 3-7 FGs; 83 PTs
TEAM OFFENSE 40.0 PPG; 255.8 YPG 65.5 PPG; 277.3 YPG
TEAM DEFENSE 47.7 PPG; 249.9 YPG 38.5 PPG; 253.8 YPG
- MORE -
ARKANSAS TWISTERS (9-4) AT TULSA TALONS (11-2)
SATURDAY, JULY 12, 2008 - Tulsa Convention Center (7,111) 7:30 P.M. ET
A second meeting between two powerhouses of the Central Division, as well as the series tie breaker, will be happening Saturday at the Tulsa Convention Center. The Tulsa Talons play host to the Arkansas Twisters for the 19th time in af2 history and second time this season. In their last meeting, the Talons won 64-60 in Arkansas. Arkansas' WR JAMAAL PERRY had four crucial touchdowns in the game (2 rushing, 2 receiving), but WR/DB JEFF HUGHLEY's final touchdown with seven seconds left in the game clinched the Talons' victory. This will be the last regular-season game the Talons play at the Tulsa Convention Center, as they will play next season at the BOK Center. The Twisters are 3-6 at the Convention Center, winning most recently after losing their first 6 tries. In Week 14, the Twisters beat the upstart Iowa Barnstormers in Little Rock by the score a 55-46, extending their win streak to six games, the longest current win streak in the league. With a win Saturday, the Twisters keep their hopes open for a division championship and clinch a playoff spot. QB KYLE ROWLEY has been a steady and strong leader for the Twisters this season; his 64 touchdowns and only six interceptions rank him in the top three for most passing categories and the least amount of interceptions of any starting QBs in the af2. The Brown graduate is known for his great decision making skills and accurate arm, a daunting test for any defense to solve. Perry and WR CHRIS DENNEY are tops in the league in receptions per game and Denney's 122.0 receiving yards a game is best in the af2. If Denney (31 touchdowns) can pull in three more touchdowns, he will break the Twisters' all-time season record that has been in tact since 2001. Syracuse graduate DB DONTE WILLIAMS and rookie DB TRACY BELTON have provided a strong secondary defense all season by leading the team in tackles (Williams-80, Belton-44.5) and interceptions (Belton-6). Plus, DB JAMIE HATTLEY has taken two of his four picks for touchdowns. An offense that averages 52.7 points a game and a defense that only gives up 41.8 points, gives the Twisters a strong core to build their playoff run on. Last game, the Tulsa Talons were upset in Amarillo by the 5-7 Dusters, 33-48. With QB JUSTIN ALLGOOD injured for the rest of the regular season, the Talons had to look for another option in the starting role. Backup QB DEREK RASMUSSEN took his first starting snaps of his career against the Dusters and didn't have an easy time, throwing three touchdowns and three interceptions for just 175 yards. Newly acquired QB JOHN FITZGERALD, who spent the early part of the season in the AFL, splitting time with the Kansas City Brigade and Grand Rapids Rampage (5 games, 733 yards and 12 TDs), will most likely take over the starting role for the remainder of the regular season. Hughley, the Talons' leading receiver is in his second season (98-1300; 28 TDs) and the 5'8" 165-lb speed receiver has been there before as he led the Talons last season as well (84-1069; 26 TDs). Scoring 57.8 points a game, the Talons have scored less than 45 points only once (last game against the Dusters). If the Talons score more than 50, though, the Twisters will need to turn their passing game into overdrive because the Talons have not lost a game this season when they passed the 50 point mark. A home winning streak is on the line as the Talons have not lost on their turf in 12 games, but Arkansas has won their last three appearances in Tulsa. The last regular season game ever at the Tulsa Convention Center should be a battle on both ends of the field and the winner will leave with either a playoff berth or a division championship.
TWISTERS TALONS
SERIES LEADER Series Tied 9-9
LAST MEETING Tulsa won 64-60 on 4/11/08
LAST FIVE GAMES 5-0 3-2
LAST GAME Won 55-46 vs. Iowa on 6/28/08 Lost 33-48 at Amarillo on 6/28/08
LEADERS TWISTERS TALONS
PASSING Rowley: 300-443-6; 3359; 64 TDs Allgood: 260-404-12; 2938; 64 TDs
RECEIVING Perry: 93-1070; 12 TDs Hughley: 98-1300; 28 TDs
RUSHING Rowley: 40-123; 8 TDs Landrum: 13-62; 5 TDs
TACKLES Williams: 80 Ransom: 75.0
SACKS Hannah: 8.5 Carter: 9.5
INTERCEPTIONS Belton: 6 Hope and Reid: 5
KICKING Paul: 77-94 PAT; 6-13 FGs; 95 PTs Phillips: 93-101 PAT; 7-20 FGs; 114 PTs
TEAM OFFENSE 52.7 PPG; 284.8 YPG 57.8 PPG; 265.4 YPG
TEAM DEFENSE 41.8 PPG; 244.0 YPG 42.3 PPG; 260.2 YPG
- MORE -
QUAD CITY STEAMWHEELERS (7-6) AT IOWA BARNSTORMERS (4-9)
SATURDAY, JULY 12, 2008 - Wells Fargo Arena (8,403) 7:30 P.M. ET
In a Midwest Division matchup, the Quad City Steamwheelers travel a short distance to Des Moines, IA to take on the Iowa Barnstormers. This rivalry is led by the Steamwheelers, but this season they have split. The tie breaker will be a very important game for the Steamwheelers, who are on the edge of making the playoffs and need to hold off Louisville and Manchester. In their last game, the Steamwheelers beat the Green Bay Blizzard by a surprising 25 points. Playing against some strong away teams, the Steamwheelers have won four of their seven home games this season. QB JJ RATERINK continues to be a top quarterback in the af2 by leading the league in touchdown passes and has been one of the most efficient in the league. WR/LB JESSE SCHMIDT has put on some great displays of talent and is one of the top receivers in the league (108-1453; 32 TDs). On the defensive end, the Jacksons lead the Steamwheelers (WR/DB MALIK JACKSON and LB TYUS JACKSON) in tackles and sacks, while also providing the power to stop the run. With only 10 interceptions as a team, the Steamwheelers depend on a complete defensive effort to pull out the win. In their last game, the Iowa Barnstormers ran into the Arkansas Twisters on the road and were unable to end the Twisters' win streak. QB JOE BRANNEN had three touchdown passes and two rushing in the game, but it wasn't enough to put the Barnstormers in the win column. Brannen's top receiver WR ROBERT KILOW has caught 18 touchdowns this season and WR/DB ERRICK MCCOWN has come on of late; he has a total of 12 receiving touchdowns this season. WR/DB DANIEL MCLEMORE's nine interceptions this season leads the team and WR/DB JASON SIMPSON has 74.5 tackles to complete the Barnstormers' secondary core. This contest between Midwest rivals will be a deciding point in both of their seasons. If the Steamwheelers and Raterink can get their offense moving up the field and the Barnstormers' secondary can't keep up their strong play, it could be a long day in Des Moines for the home team.
STEAMWHEELERS BARNSTORMERS
SERIES LEADER Quad City leads 3-1
LAST MEETING Quad City won 67-64 on 5/31/08
LAST FIVE GAMES 4-1 1-4
LAST GAME Won 66-41 vs. Green Bay on 6/27/08 Lost 46-55 at Arkansas on 6/28/08
LEADERS STEAMWHEELERS BARNSTORMERS
PASSING Raterink: 285-464-16; 3493; 73 TDs Brannen: 223-415-20; 2518; 41 TDs
RECEIVING Schmidt: 108-1453; 32 TDs Kilow: 82-903; 18 TDs
RUSHING Monk: 30-55; 5 TDs Payne: 22-67; 3 TDs
TACKLES M. Jackson: 61.0 Simpson: 74.5
SACKS T. Jackson: 9.0 Freeney: 8.5
INTERCEPTIONS Davis and Adams: 3 McLemore: 9
KICKING Pearson: 60-78 PAT; 0-5 FGs; 60 PTs Glas: 57-68 PAT; 10-38 FGs; 87 PTs
TEAM OFFENSE 49.5 PPG; 277.9 YPG 42.2 PPG; 213.3 YPG
TEAM DEFENSE 50.5 PPG; 263.7 YPG 46.1 PPG; 279.9 YPG
- MORE -
DAYTONA BEACH THUNDERBIRDS (2-12) AT TENNESSEE VALLEY VIPERS (8-5)
SATURDAY, JULY 12, 2008 - Von Braun Center (6,642) 8:30 P.M. ET
This week the Daytona Beach ThunderBirds will travel to Alabama to take on the Tennessee Valley Vipers. In the only previous matchup that these two clubs had, Tennessee got the victory, 48-32. This was a disappointing loss for Daytona since the Vipers came back in the fourth quarter to outscore the ThunderBirds 20-3. Daytona's most recent contest was a 35-41 loss to the Florida Firecats. Both the ThunderBirds defense and offense came out strong last week. QB STEVEN MOFFETT was 18-of-32 passing for 211 yards with three TD passes and rushed for two more. However, the ThunderBirds did not make it on the scoreboard until late in the second quarter when JAMES GIBSON pushed himself into the end zone to tie the game at seven. The Firecats clawed their way to the end of the second half and scored two more touchdowns, giving them the 20-7 lead entering the third quarter. To start the second half, Moffett connected with WR PARTRI ROUZARD for a 45-yard touchdown for the longest touchdown pass in ThunderBirds history and cut the lead to 20-14. Combined with another score by Moffett and the ThunderBirds' defense fighting hard, giving up only one touchdown, the third quarter ended with the Firecats leading 27-21. Both teams scored twice in the fourth quarter, but a failed onside kick by the ThunderBirds cost them the game and gave Florida the win. Two weeks ago, Tennessee Valley played the Stockton Lightning, but the Vipers came up short by six points, losing the contest 41-47. This was a huge win for Stockton who not only won in overtime but also ended the Vipers seven-game winning streak. Both teams scored once in the first quarter, making it 7-all. Tennessee Valley scored again in the second quarter on a 1-yard run by BENJI MCDOWELL, but Stockton's RUBEN JACKSON caught a 27-yard pass from QB ANDY COLLINS to tie the score. A last-second 25-yard field goal by Vipers' kicker NICK HAYES put Tennessee Valley ahead 17-14 at the half. The Vipers commanded the scoring in the beginning of the third quarter, but after Collin's threw a 36-yard touchdown pass to WR TROY MCBROOM, the Vipers had a turnover. Stockton made it 34-31 entering the fourth. Hayes pulled through for the Vipers again in the fourth, scoring a 21-yard field goal to tie it at 34. Both teams scored once more to bring the score to 41-all, forcing the game into overtime. The contest ended quickly in overtime at 6:19 when Collins threw a 14-yard touchdown pass to McBroom. It will be crucial for Tennessee to come back this week with a win before the beginning of the playoffs in a few weeks.
THUNDERBIRDS VIPERS
SERIES LEADER Tennessee Valley leads 1-0
LAST MEETING Tennessee Valley won 48-32 on 4/25/08
LAST FIVE GAMES 0-5 3-2
LAST GAME Lost 35-41 vs. Florida on 7/3/08 Lost 41-47 OT vs. Stockton on 6/27/08
LEADERS THUNDERBIRDS VIPERS
PASSING Bohnet: 160-307-17; 1890; 28 TDs Eakin: 181-297-6; 1939; 39 TDs
RECEIVING Rutledge: 82-718; 7 TDs Brown: 109-1305; 27 TDs
RUSHING Jackson: 21-42; 3 TDs Eakin: 15-161; 3 TDs
TACKLES Milton: 31.5 Derico: 64
SACKS Walker: 6.5 Scott: 17.5
INTERCEPTIONS Richardson: 7 Derico: 9
KICKING Adams: 47-60 PAT; 11-33 FGs; 80 PTs Hayes: 79-92 PAT; 11-24 FGs; 112 PTs
TEAM OFFENSE 33.9 PPG; 217.1 YPG 52.9 PPG; 248.4 YPG
TEAM DEFENSE 53.6 PPG; 221.1 YPG 46.0 PPG; 224.9 YPG
- MORE -
CENTRAL VALLEY COYOTES (7-6) AT TEXAS COPPERHEADS (2-11)
SATURDAY, JULY 12, 2008 - Berry Center (8,231) 8:30 P.M. ET
The Central Valley Coyotes will be taking on the Texas Copperheads at the Berry Center this week. These two clubs have never met before, so it will be interesting to see who gets the first win of the series. Last week the Coyotes had a tough loss to the Stockton Lightning, 48-50. The Lightning squeezed ahead for the two-point win in the last seconds of the game when kicker ALEX WALLS nailed a 25-yard field goal. The loss was especially surprising for the Coyotes who have won the last four meetings against Stockton. The Lightning owes its offensive success to QB ANDY COLLINS (26-of-44 passing; 290 yards; 4 TDs; 1 TD rushing) and WR RUBEN JACKSON (10-102; 2 TDs). WR TONAE MARTIN led Central Valley with five touchdowns and 10 total catches for 130 yards. After Stockton took the lead in the first quarter, the Coyotes came back in the second and third and outscored the Lightning, 14-7 and 13-6 respectively, but Stockton commanded the fourth and came away with the win. The Copperheads last match was against their Southwest Division rival Austin Wranglers in Week 14, and just like Central Valley, the Copperheads found themselves a few points short, losing 38-41. After ending the first quarter in a 7-7 tie, the Copperheads put the pressure on the Wranglers, scoring two touchdowns and a field goal to end the half. FB DAVID KENNEBREW ran in for the 12-yard touchdown, followed by kicker NICK GATTO's 19-yard field goal. DB DEZ ABRAMS then picked up a loose ball and ran it in to score giving Texas the led at the half, 24-21. Although they were scoreless in the third, Texas scored back-to-back touchdowns in the final quarter, thanks to QB STEPHEN WASIL throwing a 34-yard touchdown pass to TIM RILEY. The pass caught by Riley was the Cutters Catch of the Game. Riley is proving to be a strong WR in the league, now boasting 53 catches for 470 yards overall. Kennebrew scored the other on the ground for the Copperheads. If the Coyotes want to redeem themselves from last week's loss, they are going to have to prevent big catches from Riley. The Copperheads must watch out for Texas trying to restart its winning streak going into the playoffs.
COYOTES COPPERHEADS
SERIES LEADER No previous meetings
LAST MEETING No previous meetings
LAST FIVE GAMES 3-2 1-4
LAST GAME Lost 48-50 vs. Stockton on 7/5/08 Lost 38-41 at Austin on 6/28/08
LEADERS COYOTES COPPERHEADS
PASSING Groefsema: 99-151-6; 1202; 23 TDs Carlton: 199-421-20; 2186; 31 TDs
RECEIVING Flowers: 75-955; 20 TDs Riley: 53-470; 5 TDs
RUSHING Walker: 29-84; 3 TDs Kennebrew: 31-97; 6 TDs
TACKLES Borba: 53.5 Todd: 57
SACKS Booker: 9.5 Saint-Preux: 3
INTERCEPTIONS Borba: 6 Todd: 9
KICKING Bjork: 59-78 PAT; 2-6 FGs; 65 PTs Gatto: 47-51 PAT; 15-37 FGs; 92 PTs
TEAM OFFENSE 52.6 PPG; 259.7 YPG 32.8 PPG; 202.8 YPG
TEAM DEFENSE 48.4 PPG; 260.0 YPG 52.1 PPG; 287.2 YPG
- MORE -
FLORIDA FIRECATS (9-4) AT BOISE BURN (7-6)
SATURDAY, JULY 12, 2008 - Qwest Arena (5,006) 9:10 P.M. ET
The first meeting between the Florida Firecats and the Boise Burn is set for Saturday in Boise's Qwest Arena. Both teams are in the playoff picture and could use more wins to secure their spots. The Firecats are in first place in the South Division and are coming off a necessary win in Daytona Beach last week. The 41-35 win was closer than they wanted, but QB CHRIS WALLACE, one of the top af2 quarterbacks, was able to carry them to their ninth win of the season. Wallace's two interceptions last week were crucial moments in the game and if Coach Bouis wants to win his 50th af2 game, he will need Wallace to be as efficient as in previous play (10 interceptions on the season compared to 59 touchdowns). WR MAGIC BENTON is playing his third game this season with the Firecats and the experienced af2 receiver is on track to break more receiving records, stretching his lead in the records he already holds. With five touchdown catches in the two games he has played in so far, Benton looks to help the Firecats return to their early season form (started season 8-1). Last game in Week 14, the Boise Burn started a winning streak of two games after losing four in a row. The Burn had the visiting Tri-Cities Fever on the ropes all game and were able to shut down the entire offense, holding them to only 34 points. An offense that only scores 50.1 points per game, the Burn were able to make their 52 points stand up last week with two interceptions and six pass break ups from their secondary, led by WR/DB CHARLES EALY (both interceptions). QB ROYAL GILL had six touchdowns and has thrown 43 in his 11 games starting for the Burn. Gill, also has been a threat to run the ball with six rushing touchdowns. If the Firecats rush Gill, he will need to use his legs to help the Burn's attempt to survive at home where they are 4-3 this season. Florida will depend on a strong offensive performance from Wallace and Benton to clinch their playoff spot.
FIRECATS BURN
SERIES LEADER No Previous Meetings
LAST MEETING No Previous Meetings
LAST FIVE GAMES 2-3 2-3
LAST GAME Won 41-35 at Daytona on 7/3/08 Won 52-34 vs. Tri-Cities on 6/28/08
LEADERS FIRECATS BURN
PASSING Wallace: 93-158-5; 1125; 23 TDs Gill: 177-335-10; 2112; 43 TDs
RECEIVING Burstein: 58-666; 14 TDs Allen: 70-923; 13 TDs
RUSHING Gibson: 74-279; 15 TDs Harris: 15-107; 4 TDs
TACKLES Stubbs: 67.5 Williams: 54
SACKS Chapman: 8.5 Tofi: 7.5
INTERCEPTIONS Campbell: 6 Saunders: 9
KICKING Peattie: 56-65 PAT; 0-3 FGs; 56 PTs Madarieta: 37-60 PAT; 0-3 FGs; 51 PTs
TEAM OFFENSE 46.1 PPG; 232.2 YPG 50.1 PPG; 234.4 YPG
TEAM DEFENSE 36.8 PPG; 227.2 YPG 43.6 PPG; 238.2 YPG
- MORE -
SPOKANE SHOCK (12-1) AT STOCKTON LIGHTNING (4-10)
SATURDAY, JULY 12, 2008 - Stockton Arena (8,923) 10:00 P.M. ET
The No. 1-ranked Spokane Shock travel to Stockton this week to face the Lighting, their West Division rivals. Both teams entered the af2 in 2006 and since then, both have taken very different paths. Spokane has already clinched its third consecutive trip to the postseason while the Lightning have secured their third straight losing season. It's not surprising that the Shock have also enjoyed a lot of success against Stockton, winning all six all-time meetings. Their most recent head-to-head encounter came in Week 10. The Lightning played well, but in the end it was Spokane who prevailed at home, 52-42. Shock Rookie QB NICK DAVILA threw for 283 yards with six touchdowns (1 INT) and one rushing TD in the win. WR ANDY OLSON caught three TDs to lead Spokane's receiving corps while DB SERGIO GILLIAM had an interception, two pass breakups and 2.5 tackles on defense. Lightning QB ANDY COLLINS had a strong debut in defeat by completing 21-of-28 passes for 271 yards with four TDs, 1 INT. He also rushed for two TDs. More recently Spokane clinched their third straight division title two weeks ago with a 56-54 home victory against Central Valley. Shock K BRIAN JACKSON booted a game-winning 34-yard field goal as time expired to humble the Coyotes. This week's game is Spokane's last road contest of the season. The Shock are currently 7-0 away from home. They would become just the fourth team in af2 history to finish the regular season with an unblemished road record if they can ground the Lightning. Stockton, however, won't go quietly. The Lightning have proved that over the past two weeks by earning their first back-to-back wins of 2008. Stockton's most recent victory was a 50-48 triumph over the Fourth of July weekend at instate rival Central Valley. Collins accounted for five total touchdowns (4 - passing, 1 - rushing) and threw for 290 yards without an interception. Stockton rookie WR RUBEN JACKSON caught 10 passes for 102 yards in his af2 debut. DB SHANNON DAVIS had two interceptions and FB/LB JAJUAN HUDDLESTON had a game-high 8.0 tackles, two forced fumbles and a sack to spark the Lightning defense. Huddleston leads the team in tackles (60.5) and is tied for team-high honors in sacks (7). Collins is the real key to unlocking Stockton's potential. If he continues to play well, the Lightning are a dangerous team. If Spokane can take him out of his comfort zone, however, the Shock's third-ranked scoring offense (57.1 ppg) has the potential to carry the team to yet another road win.
SHOCK LIGHTNING
SERIES LEADER Spokane leads 6-0
LAST MEETING Spokane won 52-42 on 5/31/08
LAST FIVE GAMES 4-1 2-3
LAST GAME Won 56-54 vs. Cen Valley on 6/28/08 Won 50-48 at Cen Valley on 7/5/08
LEADERS SHOCK LIGHTNING
PASSING Davila: 202-296-7; 2253; 51 TDs Collins: 112-182-5; 1351; 23 TDs
RECEIVING Vijil: 98-1082; 31 TDs Taplin: 49-650; 11 TDs
RUSHING Bethay: 39-109; 4 TDs Collins: 31-99; 6 TDs
TACKLES Rogers: 77 Huddleston: 60.5
SACKS Parks: 13 Huddleston and Hunt: 7
INTERCEPTIONS Gilliam: 15 Davis: 5
KICKING Jackson: 85-95 PAT; 5-9 FGs; 100 PTs Walls: 48-64 PAT; 5-12 FGs; 63 PTs
TEAM OFFENSE 57.1 PPG; 252.3 YPG 35.1 PPG; 228.2 YPG
TEAM DEFENSE 43.8 PPG; 238.8 YPG 51.4 PPG; 247.4 YPG
• Discuss this story on the arenafootball2 message board...


arenafootball2 Stories from July 11, 2008
The opinions expressed in this release are those of the organization issuing it, and do not necessarily reflect the thoughts or opinions of OurSports Central or its staff.