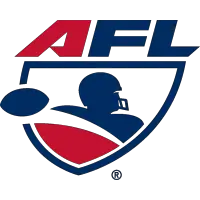 The OSC interview: Utah AFL President Jason Jones
by Fran Stuchbury
May 4, 2005 - Arena Football League (1987-2008) (AFL I)



Jason Jones is the President of the Utah AFL franchise that will be joining the league in January 2006. Jones was most recently Vice President of Sales for Nutraceutical International Corporation, Inc. He was a punter at the Univerity of Utah from 1991-94.
Fran Stuchbury: How long has the process of bringing an AFL team to Utah been? What interested you in getting involved with the team?
Jason Jones: The Garff family has always embraced opportunities to give back to the community through a variety of initiatives, in particular those focused on enhancing youth sports programs and promoting education.
The recent opportunity to purchase an AFL franchise provided a great opportunity to not only give back to the community but also to further support these initiatives.
Additionally, the values of the AFL are harmonious with those of the Ken Garff Automotive group as well as the Utah sports market.
My interest in working for the franchise stemmed from a combination of three things - the Garff Family, Danny White, and the AFL.
The Ken Garff Automotive Group and family has a tremendous reputation and is one of the most highly regarded family businesses in Utah. The opportunity to work with Danny White goes without saying and needs no explanation.
Having played collegiate football and as a sports fanatic since birth, the opportunity to build a professional football franchise from the ground up provided a chance to make a living doing something I love.
FS: When will the team announce its nickname?
JJ: We have submitted our team name to the league and are patiently waiting as it works its way through the proper channels of legal due diligence. Additionally, we are working closely with NIKE on logo and brand development and look forward to unveiling the name and logo in the upcoming weeks.
FS: The Real Salt Lake MLS team has received outstanding fan support so far. Will the Utah fans embrace the AFL team?
We are encouraged by the reception of the MLS by Utah soccer fans and attribute that not only to the arrival of professional soccer but also to the implementation of a great marketing strategy by RSL management.
We believe that Utah is a football loving state and that fans will embrace whatever provides the value for their entertainment dollar. The AFL will provide the most fan friendly, full throttle, affordable experience in professional sports.
FS: What type of marketing plans will the team have? Will they cater towards families?
JJ: The franchise will implement a comprehensive multi-media marketing program that will focus on the unique aspects of Arena Football.
The league's mission statement and fans bill of rights are perfect examples of why Arena Football will be so appealing to families in this great state.
However, Arena Football has a broad appeal and we plan to target the full spectrum of fans in our market to allow them to take ownership of their new professional football team.
FS: Will the Delta Center be a good place for Arena Football games?
JJ: The Delta Center is a great venue for a number of reasons. With its location in downtown SLC it provides optimal mass transport access for fans as well as the media.
Furthermore, the Delta Center is a professional caliber venue site with state of the art amenities such as sound systems, lighting, and video capabilities that will optimize the fan experience.
Additionally, the Delta Center management has a wealth of experience in hosting world class events and will provide significant support in producing that same world class experience for Utah AFL fans.
FS: Ideally what days of the week would you like to see Utah play its home games?
JJ: We have met with the league and have requested that home games for the Utah AFL team be scheduled on Fridays and Saturdays with occasional games on Monday night.
FS: Do you like having Danny White as head coach and general manager? What does he bring to the table? Do you think he will be able to attract good AFL players to play for team
JJ: Danny White is an amazing hire for a number of reasons. Not only is White a living legend because of his success as a quarterback with the Dallas Cowboys but he has also been one of the most successful coaches in the history of the AFL. White was recently inducted into the AFL Hall of Fame.
White has coached in five ArenaBowl championships and has won it twice which is proof of his ability to attract and coach the best AFL players.
If you have any questions or comments about this interview feel free to drop me an email at arenazone@yahoo.com and I will be more than happy to get back to you.
• Discuss this story on the Arena Football League (1987-2008) message board...


Arena Football League (1987-2008) Stories from May 4, 2005
The opinions expressed in this article are those of the writer(s), and do not necessarily reflect the thoughts or opinions of OurSports Central or its staff.