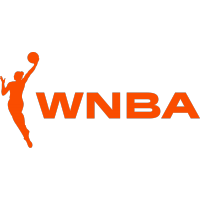 OSC Weekly Ratings Wrapup
by David Carlson
April 24, 2019 - Women's National Basketball Association (WNBA)



WNBA to air weekly games on CBS Sports Network
The WNBA announced this week that it is entering a TV deal with CBS Sports Network. With 40 games planned, that should work out to 1-2 games per week.
From a weekly ratings reporting standpoint, though, we might never know what they draw. Besides the fact that CBSSN only had a reach of about 55 million households (vs. the 80-90 million households that ESPN/ESPN2, FS1 and NBCSN enjoy), CBSSN has never been rated by Nielsen in the past. Although a recent article suggests that may change soon (https://www.hollywoodreporter.com/live-feed/cbs-nielsen-reach-new-ratings-agreement-1175621), it is much more likely that CBS is just going to subscribe privately to the ratings for CBSSN, and will only give out numbers when it suits them.
Last Weeks OSC Leagues Ratings Summary:
Saturday April 13
MLS on ESPN, 4pm
0.10 (Rank #81), 248k
 
Sunday April 14
MLS on ESPN, 4pm
0.06 (Rank #137), 166k
MLS on FS1, 7pm
0.06 (Rank #133), 172k
On one hand, at least all of the MLS showings this week ranked in the top 150 programs, vs. last week when none of them did. On the other hand, the MLS game was the 12th highest rated program of the day on ESPN, behind NBA playoff games and about 8-9 showings of SportsCenter. Perhaps most interestingly, MLS lagged behind regular season College Softball, which was on directly prior to the game on ESPN, scoring a 0.12/436k.
An Alabama/Florida softball game almost doubling the viewers of an MLS game between two fairly decent sized markets (Atlanta & Dallas) is probably fairly concerning to networks wondering whether MLS can generate more interest in their telecasts. A Friday night broadcast on TBS of "E-League" eSports chalked up a 0.07/146k, basically in the same area of total viewers, and actually slightly higher in the 18-49 window. The types of other sports/gaming programming that are equaling or beating MLS is going to eventually catch up to them once renewal time comes along. MLS is getting $90m/yr right now from their TV contracts.
NOTE: Don't know what the "demo" is? Unsure of why the different ratings numbers don't match up? Read our explanation of TV ratings in our first article here.
• Discuss this story on the Women's National Basketball Association message board...


Women's National Basketball Association Stories from April 24, 2019
The opinions expressed in this article are those of the writer(s), and do not necessarily reflect the thoughts or opinions of OurSports Central or its staff.