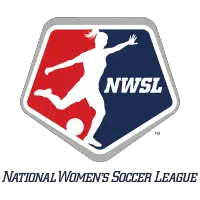 NWSL Announces Date of 2020 NWSL Expansion Draft
October 15, 2020 - National Women's Soccer League (NWSL) News Release



CHICAGO - The National Women's Soccer League announced today that the 2020 NWSL Expansion Draft, featuring Racing Louisville Football Club, will take place on Thursday, Nov. 12, 2020. The trade/waiver window beginning the expansion draft process closes on Oct. 22, 2020, and the protected/unprotected player lists will be distributed to all teams and made public on Nov. 5, 2020.
"We're thrilled to take this next step in the process of welcoming Racing Louisville FC to the NWSL as they prepare to field a competitive team in 2021," said NWSL Commissioner Lisa Baird. "Expansion drafts are obviously incredibly exciting events, but they're also difficult for players and fans alike, so I want to thank the entire NWSL community for their support as we continue to expand our league and grow the game."
"We as a club are very excited to receive this information from the NWSL," said Racing Louisville FC head coach Christy Holly. "As a club, we feel this will be a major step forward in the recruitment process. Over the last two months, we've taken a detailed approach to our analysis of rosters within the NWSL. With a clear understanding of the type of players our club would like to represent us and the city of Louisville, we are intrigued to learn which players will be available for us to select."
The full timeline regarding the upcoming 2020 NWSL Expansion Draft is below. Further details will be announced soon.
Thursday, Oct. 22 (1 p.m. ET) - Trade/waiver window closes
Thursday, Oct. 22 (5 p.m. ET) - All previously unannounced trades announced
Thursday, Oct. 29 (5 p.m. ET) - End-of-season process deadline
Wednesday, Nov. 4 (5 p.m. ET) - Protected list due from clubs to the NWSL
Thursday, Nov. 5 (1 p.m. ET) - Protected/unprotected lists distributed and made public
Thursday, Nov. 12 - 2020 NWSL Expansion Draft
Friday, Nov. 13 (9 a.m. ET) - Trade window opens
• Discuss this story on the National Women's Soccer League message board...


National Women's Soccer League Stories from October 15, 2020
The opinions expressed in this release are those of the organization issuing it, and do not necessarily reflect the thoughts or opinions of OurSports Central or its staff.