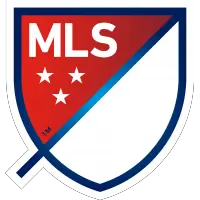 MLS NEXT Completes Strategic Expansion Ahead of 2021-2022 Season
June 11, 2021 - Major League Soccer (MLS) News Release



NEW YORK - MLS NEXT completes strategic expansion for the upcoming 2021-2022 season with the admission of 24 new clubs and the expansion of additional age groups for 16 existing clubs. In addition to the eight clubs accepted in the Early Admission process, MLS NEXT welcomes 16 additional clubs ahead of the upcoming season. These new members combine traditionally strong clubs, ambitious new clubs and clubs with a focus on increasing access to historically underserved player populations.
"As the highest level of youth competition for aspiring collegiate, professional and international players in North America, we approached the expansion process with a focus on increasing access to the platform for a broader pool of players without sacrificing our high standards for membership," said MLS NEXT Technical Director, Fred Lipka. "Through an extensive review process, we identified clubs who embody the values of our program, including Diversity, Equity, and Inclusion, reducing the financial burden for the highest potential players in our country, and providing access to historically underserved markets. MLS NEXT will continue to explore opportunities to expose more high potential players to the most rigorous developmental program and the fastest pathway to professional and international soccer in the U.S. and Canada."
The 16 newly announced clubs include: AFC Lightning, Atlético Santa Rosa, Bavarian United SC, Beadling SC, California Odyssey Soccer Club, Diablo Valley Wolves, IdeaSport Soccer Academy, Intercontinental Football Academy of New England, Kings Hammer Soccer Club, KSA, Louisiana TDP Elite, OCSS-SOUTH, Queen City Mutiny, SC Wave, Strikers FC and WSC Crush.
Clubs were evaluated on several key factors including: the implementation of a defined soccer philosophy, quality of coaching staff, record of top player production and professionalism of daily environment. Also of vital importance is the club's ability to provide low or no-cost options for players to participate on MLS NEXT teams, creating opportunities for a more inclusive player pool and promoting and embodying the Diversity, Equity, and Inclusion values of MLS NEXT.
MLS NEXT welcomes historic clubs including Bavarian United SC, Beadling SC and Strikers FC who have produced hundreds of collegiate and professional players and multiple senior National Team players. Strikers FC has been one of the nation's leading player development engines for over 20 years, producing eight former USMNT players Steve Birnbaum, Jonathan Bornstein, Benny Feilhaber, Chad Marshall, Michael Orozco, Chris Pontius, Christian Ramirez, and Bobby Wood and current USMNT hopeful Matthew Hoppe. Beadling SC from Pittsburgh was founded in 1898 and is one of the oldest continually operating soccer clubs in the country with a rich history of player development, including over 50 alumni to play professionally. Bavarians SC from Milwaukee are "one of the top amateur clubs in the history of American Soccer" according to U.S. Soccer and served as the development ground for National Soccer Hall of Famer Bob Gansler.
MLS NEXT has also selected clubs that are able to increase access for previously underserved player pools. The newly formed club in Louisiana, Louisiana TDP Elite combines the top players from Baton Rouge, Lafayette and New Orleans to provide players with an opportunity to participate in the country's most competitive youth boy's program for the first time in over 15 years despite the state producing four Hermann Trophy (top player in collegiate soccer) winners in the last 25 years. KSA is a young club with a strong record of providing players from their community in Gwinnett, GA a pathway to professional soccer. Atlético Santa Rosa also demonstrated their ability to move players from their community in Santa Rosa, CA to the professional and international ranks, including current Mexican National Team player Jonathan Gonzalez. Finally, Intercontinental FC from Taunton, MA is a young club who is among the more than 30 current MLS NEXT member clubs to cover all fees, travel costs, and equipment costs for players, increasing access for the best players in the U.S. and Canada to pursue their soccer aspirations. These clubs join other MLS NEXT members in their efforts to broaden the pool of players with access to the highest level of youth soccer in North America.
These 16 clubs join an impressive roster of expansion clubs already announced through the Early Admissions process including: Hoover-Vestavia Soccer (HVS), Lou Fusz Athletic, Texas United, Tormenta FC Academy and Wake FC as well as St. Louis City Academy, Albion SC Las Vegas and Las Vegas Sports Academy, who were announced in August of 2020, but will also first take the pitch during the 2021-2022 season.
The industry leading partnership between adidas and Major League Soccer continues to drive the evolution of player development. adidas will not only provide the official match ball for all MLS NEXT matches but will also partnership with MLS in advancing the game in North America and creating an atmosphere that supports these young players on the professional pathway.
The platform features competition across six age groups: U13, U14, U15, U16, U17 and U19. The full list of member clubs can be found HERE. More information about MLS NEXT can be found HERE . Further updates about the 2021-22 MLS NEXT Season will be available in the coming months.
AFC Lightning - Fayetteville, GA
"AFC Lightning is incredibly excited and proud to be a new member of MLS NEXT. The standards and competition of this league will challenge our players to develop to their fullest potential. We look forward to watching our players grow on and off the field while playing in the best youth soccer platform in the country." - Steve Muccillo, Executive Director
Atlético Santa Rosa - Bay Area, CA
"Atletico Santa Rosa feels excited and honored to be part of the MLS NEXT League. ASR strives continuously to develop skilled and confident young athletes, and we believe that this platform will provide a competitive atmosphere that supports development and provides opportunities for them to become the best players that they can be." - Messias Souza, Director of Coaching
Bavarian United SC - Milwaukee, WI
"Bavarian United is excited to be a part of MLS NEXT. We look forward to giving our players the best opportunity to develop not only as athletes but as young adults under this amazing platform. We are honored to be representing all our former members, players and the State of Wisconsin in MLS NEXT." - Kyle Zenoni, Academy Director
Beadling SC - Bridgeville, PA
"As active members in the soccer community since 1898, Beadling leadership and coaches continue to push players to play at the highest levels. We believe in providing the best player development experience for our players. We are honored to be a part of MLS NEXT, which will provide an environment in which players receive the highest level of competition, training, and personal development. Beadling aims to provide equitable access and opportunities for all players and MLS NEXT will bring that exposure as we continue to work with all communities." - Joenal Castma, Academy Director
California Odyssey Soccer Club - Clovis, CA
"California Odyssey Soccer Club is honored to have been selected to join the MLS NEXT platform. As a club that values player development, we share in the standards and values that MLS NEXT adhere to. We are grateful to have been given the opportunity to showcase top players in an overlooked marketplace here in the central valley. We look forward to continuing this collaboration with MLS NEXT in the spirit of "Building Champions For Life." - Vitalis Otieno, Technical Director
Diablo Valley Wolves - Concord, CA
"We are honored to be the region's newest member of the MLS Next family. We have continually been able to attract the best talent from a wide area of the East Bay, and we are so excited that we can now offer them the highest level of competitive soccer through the MLS Next platform." - Richard Weiszmann, Academy Director
IdeaSport Soccer Academy - Orlando, FL
"IdeaSport is excited to join MLS NEXT and offer our members an opportunity to showcase their talent and compete against the very best opponents. The competition is a great fit for our development program at Disney's ESPN Wide World of Sports Complex." - Fernando Argila, Technical Director
Intercontinental FA New England
"We at IFA New England are incredibly excited to join the MLS NEXT platform and continue our work developing professional soccer players. Our academy exists to help provide elite player development opportunities to underserved communities in our region. New England is home to a rich soccer tradition and culture, yet many players within our region lack the critical resources required to access development opportunities. We are launching our new brand, Intercontinental Football Academy New England and we will lead by example and make our MLS NEXT teams fully funded. We look forward to upholding this standard in providing a pathway to professional soccer for all of our players." - Bill Altieri, President, IFA New England
Kings Hammer Soccer Club - Cincinnati, OH
"We are extremely excited for our players, parents, and staff to be a part of MLS NEXT for this upcoming year. Part of our mission as a club is to encourage, inspire, and empower our players and staff to be able to reach the highest level possible. We are thankful to be recognized as an expansion club, as this acceptance only further supports that mission. We look forward to collaborating with the league and other clubs to provide an elite youth development pathway and unparalleled environment to our club as a whole." - James Thomas, Academy Director
KSA - Gwinnett County, GA
"I am looking to continue to develop stronger and more strategic players who will dominate the soccer field and bring the heat to the MLS NEXT league." - Bruno Kalonji, Academy Director
Louisiana TDP Elite - Baton Rouge, LA
"It is an honor to be a member of the MLS NEXT Program. To be involved in a recognized platform of elite player development is the next step in the Louisiana soccer pathway. MLS NEXT will provide access to regular high-level competition within the initiatives of a proven player and coaching development program. We are enthusiastic about the future of Louisiana soccer." - Bryan Thorp, Program Director
OCSS-SOUTH - Orlando, FL
"We are very proud of OCSS-S, our new affiliation in the south side of our city. Our affiliated clubs have developed current MLS Homegrown players like Michael Halliday and Jordan Bender to name a couple and are constantly working to develop more prospects for wherever their careers may take them. With the South initiative, we will continue to expose youth players to the MLS NEXT platform while expanding the pool of players available for our Orlando City SC professional player pathway." - Esteban Pareja Gomez, Executive Director
Queen City Mutiny - Charlotte, NC
"All of us at Queen City Mutiny see this opportunity to take part in MLS NEXT as a great step forward, since our advanced player development environment is geared toward the development of the individual on a daily basis at training. The league is a platform for the players and teams to test themselves against the best players and teams in the country week-in and week-out. We are proud to represent MLS NEXT." - Keith Beaty, Academy Director
SC Wave - Waukesha, WI
"It is an honor for SC Wave to be accepted into MLS NEXT. This league is the top platform in the country for development and player exposure. Thank you to all of our families, players, teams, coaching staff and directors for all of their hard work over the years to make this a reality. I am very excited about the future!" - Giuliano Oliviero, Director of Coaching
Strikers FC - Irvine, CA
"Strikers FC is excited to be able to offer our players and families another elite pathway for them to continue their development and pursue their individual dreams and goals. Joining MLS Next is a natural progression for our Club and another positive step in offering all our players various pathway opportunities that best fit their needs and abilities." - Don Ebert, Executive Director of Soccer
WSC Crush - San Mateo County, CA
"MLS NEXT provides the opportunity to elevate the game and push ourselves to the MLS NEXT Level! We will make you proud of our club culture, identity, ethos, philosophy of player development, style of play and relentless drive to improve and compete at the highest level." -Zak Ibsen, Director of Coaching
ABOUT MLS NEXT
MLS NEXT is a new paradigm for player development, launched in 2020 to transform youth soccer in North America. Founded on a collaborative approach to governance and a commitment to innovation, MLS NEXT players have access to the highest level of competition, training and personal development opportunities that will prepare them for their futures, both in soccer and in life. Current membership includes 133 clubs, 598 teams and over 12,000 players across the U.S. and Canada. Official partners of MLS NEXT include adidas and Carolina Online at the University of South Carolina. For more information about MLS NEXT, visit www.mlssoccer.com/mlsnext
• Discuss this story on the Major League Soccer message board...


Major League Soccer Stories from June 11, 2021
The opinions expressed in this release are those of the organization issuing it, and do not necessarily reflect the thoughts or opinions of OurSports Central or its staff.