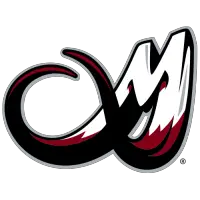 Mammoth Select Five Players, Land Trade During 2021 NLL Entry Draft
August 30, 2021 - National Lacrosse League (NLL) - Colorado Mammoth News Release



Year two in the virtual Ball Arena War Room presented the Colorado Mammoth with another opportunity to add talent to its organization, as the club made five selections and executed a second-round trade during the 2021 NLL Entry Draft.
Entering this year's draft with an established veteran roster and a sound understanding of which young guys Mammoth General Manager Brad Self and coaching staff believe will be essential to the approaching 2021-22 NLL campaign, Self and company had envisioned a variety of possible outcomes heading into Saturday evening.
"Given the depth and amount of talent we've secured heading into this season, we were able to look to the future while continuing to select not only the best players available to us, but players that we believe will be a good fit in our system and locker room," Self shared. "We're thrilled to welcome our new guys to the Mammoth organization and can't wait to witness the impact they'll have on our team in the near future."
While the incoming wave of NLL players were surely recognized as the stars of the evening, team personnel around the league approached year two of the virtual environment with a combination of patience and concern. Following last year's lengthy, bandwidth-hungry production of streaming all six rounds of the draft, the league shifted formats by broadcasting the first two rounds of the evening before relaying selections in rounds three through six via social and web platforms.
The efficient, effective approach seemed to be received well by fans and NLL executives alike - but let's be real, there's nothing like seeing your new guys don the jersey in person, right?
"Obviously we were bummed not to be in Buffalo or somewhere in person again this year, but we're extremely excited about the five gentlemen we selected Saturday and glad it was a successful night for the league," Self shared. "Everything seemed to run pretty smooth from our perspective and we appreciate the efficiency and flexibility from our staff and folks around the league in navigating a space we continue to learn about and utilize - Congratulations to the NLL and everyone involved in producing this year's draft."
Meet the Boys
Originally slated to make the 20th overall selection from Ball Arena Saturday night, Self and company began the evening by giving the green light on a second-round trade. Finding a trading partner in the Roughnecks, Colorado sent its 20th overall selection to Calgary in exchange for the club's 22nd overall selection and defenseman Tyson Kirkness.
Drafted by Calgary 58th overall in the 2018 NLL Entry Draft, Kirkness now has the opportunity to join the Mammoth at training camp this fall. Currently training to become a firefighter, the defenseman last saw game action when he helped the Coquitlam Adanacs secure a 2018 Minto Cup Championship.
After watching Calgary and New York make selections at 20 and 21, the time arrived: Colorado's first selection in the 2021 NLL Entry Draft would soon hear his name called.
The staff has agreed, the pick has been submitted; Self congratulates his coaches, straightens his tie and begins the journey from the War Room to the team's live stream setup, this year featured in the club's locker room. Once he arrives and gets the thumbs up from support staff, Self announces the Colorado Mammoth have selected forward Asher Nolting with the 22nd overall selection in the 2021 NLL Entry Draft.
The Greenwood Village, CO native is set to return to High Point University this fall after leading the team with 72 points (27g, 45a) in 14 contests last year. Nolting registered at least one point in all 14 contests during the 2021 campaign and was held scoreless in only three outings. A consistent, potent offensive threat, the forward finished the season with five three-plus goal performances, including a six-score feat March 19. The Cherry Creek High School graduate has totaled 263 points (112g, 151a) in 52 Big South appearances with High Point and will look to add to those totals this fall.
"Asher is a player who's continued to display his offensive dominance at the D1 level and someone we had high on our board heading into the evening," Self shared. "He's got a great mixture of understanding for the game and the physical presence and we're excited to see what he can do with one more year at the collegiate level."
The Mammoth continued to add prospective depth to its offense by drafting forward Logan Wisnauskas from the University of Maryland with its 44th overall selection. Wisnauskas, who was named to the NCAA Tournament, Big Ten Tournament and Big Ten First Teams, recorded 72 points (41g, 31a) in 16 appearances with the Terps in 2021. Despite playing alongside Colorado's 2020 NLL Entry Draft selection and 2021 Tewaaraton Award recipient Jared Bernhardt, Wisnauskas has let the lacrosse world know he's his own force to be reckoned with.
The Sykesville, MD native has tallied at least one point in each of his 57 collegiate appearances and holds the university's record for most 8+ point performances. A treat for Maryland lacrosse fans, Wisnauskas plans to return to Maryland for the 2022 season to build on his already-historic figures with the university.
"Logan is a guy who loves lacrosse," Self shared. "The talent is obvious on tape, but the passion for the game and how excited he gets isn't something that's taught. His production at Maryland has been stellar so far and we're excited to see what he can do in one more season alongside a few of our other selections from tonight."
With the organization's third-round, 54th overall selection, the Mammoth selected forward Keegan Khan from Villanova. The Chatham, NJ product was named to Big East Tournament and Big East First Teams in 2021 en route to leading his team with 58 points (26g, 32a) in 12 games. Having recorded 179 points (91g, 88a) in 50 games with Villanova, the forward opted to transfer to the Big Ten this summer and will join draft classmate Logan Wisnauskas at Maryland for the 2022 NCAA season.
Ok - It would be weird if the next guy we drafted was going to Maryland next year too, right?
Enter University of Maryland defenseman Jake Higgins, who was selected by Colorado with the 69th overall selection on the evening. Mammoth fans sure have a reason to cheer on the Terrapins this spring as Higgins is destined to return to the Big Ten juggernaut in 2022. Playing SSDM with Maryland, Higgins recorded two points (1g, 1a) and 12 ground balls in 9 games last season before suffering a season-ending injury. The Hampstead, MD native will look to bounce back and help the Terps make another run at the NCAA championship while building chemistry with draft classmates Logan Wisnauskas and Keegan Khan.
"When you look at the success Maryland has had recently and the amount of talent within the program, that's usually a sign of good coaching and standards instilled within the program," Self said. "We're glad to be investing in guys like Logan, Keegan and Jake who have proven themselves and can continue to develop in a program familiar to that championship culture again this season."
The Mammoth selected another defenseman with its final selection of the night by drafting Noah Lebar. The 6-3, 225lb. defenseman most recently recorded one point (0g, 1a) and 15 penalty minutes in 8 games this summer with the Kitchener Waterloo Jr. A Braves squad. The Kitchener, ON native recorded two points (0g, 2a) and 21 penalty minutes in 20 appearances during the 2019 campaign. As the only Canadian-born draftee selected by the Mammoth this year, Lebar represents the lone 2021 draft class member eligible to compete for a roster spot at camp this fall, as the other four will return to university for the 2022 season.
"We're thrilled to cap off a successful draft by selecting Noah and believe his size and physical approach to the game will be a good fit with our team," Self shared. "We're looking forward to seeing Noah and all of our guys at training camp and hope everyone is getting excited for our return to the Loud House this winter."
With training camp scheduled for just over six weeks away, fans can expect Making the Mammoth Season Three to debut soon! Stay tuned to coloradomammoth.com and Mammoth social media channels for debut dates and all of the behind-the-scenes action from Saturday.
• Discuss this story on the National Lacrosse League message board...


National Lacrosse League Stories from August 30, 2021
The opinions expressed in this release are those of the organization issuing it, and do not necessarily reflect the thoughts or opinions of OurSports Central or its staff.