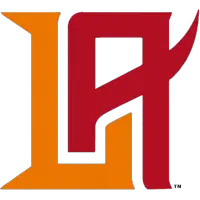 Los Angeles Wildcats Week Six Game Notes
March 11, 2020 - XFL (XFL) - Los Angeles Wildcats News Release



LOS ANGELES C0MES FROM BEHIND TO DEFEAT TAMPA BAY 41-34
A 20-point second quarter propelled the Los Angeles Wildcats to victory over the Tampa Bay Vipers 41-34 on March 8. The Wildcats trailed 24-6 at the two-minute warning but managed to find their rhythm and scored 14 points in 77 seconds, which is the largest comeback in XFL history. A nine- yard touchdown reception by TE De'Quan Hampton followed by a successful two-point conversion by RB Larry Rose began the scoring run. The next possession took just two plays to cover 56 yards. A 48-yard reception by WR Saeed Blacknall set up the eight-yard TD to TE Brandon Barnes. The Wild- cat defense held the Vipers scoreless in the third quarter and with 1:42 remaining, QB Josh Johnson found WR Tre McBride for an 11 yard TD grab. This gave the Wildcats their first lead of the night -- 27-24. With 47 seconds left in the game and Tampa within range to tie, an interception by S Jack Tocho in the endzone secured the victory for the Wildcats. Johnson finished the night 20-of-36 for 288 yards, four touchdowns and one interception. Despite his passer rating hovering above 41% midway through the first half, he finished with a 107.2 passer rating. Johnson also eclipsed the 1,000-yard mark and now has 1,076 yards. He is second in passing yardage behind Houston Roughnecks PJ Walker despite having only played four games. In the absence of injured WR Nelson Spruce, the receiving core thrived. Smallwood caught four passes for 86 yards and a 21.5-yard average. Saeed Blacknall record three receptions for 78 yards and a touchdown. WR Tre McBride, TE DeQuan Hampton and TE Brandon Barnes all had touchdown grabs. DT Boogie Roberts was the top performer on defense. He recorded the first defensive touchdown in Wildcat history when he profited off a strip-sack by DE Cedric Reed in the fourth quarter. Roberts finished with six total tackles, two TFL and one sack.
NOTES FROM WEEK FIVE
- LA had 21 first downs, the most in a single game by the Wildcats this season
- Wildcats moved up to number three in the Champion Data power rankings. They are second in points/ game and points/play while ranking third in turnover margin
- DT Boogie Roberts' 23-yard scoop and score off a sack by DE Cedric Reed is the first defensive score in team history.
- Week 5's victory is the largest comeback in XFL history (18 points) and the Wildcats are the first team to score more 40+ points
- The Wildcat defense held the Vipers scoreless in the third quarter and allowed just three first downs
QB JOSH JOHNSON GIVES OPPOSITION A HEA8CKE
After sitting out Week One with a thigh injury suffered during training camp in Houston, QB Josh Johnson started his first game against the Dallas Renegades on Feb. 16. His last start came 413 days prior when the Washington Redskins played the Philadelphia Eagles on Dec. 30, 2018. Through Week 5, with only four starts, Johnson eclipsed 1,000 yards (1,076), recorded 11 touchdowns and only two interceptions. Johnson has more passing yards than all opposing quar- terbacks combined.is He is second in passing yardage behind Houston Rough- necks QB PJ Walker (1,338) despite having only played four games. In his first professional outing since the Washington Redskins in Week Two of the 2020 XFL season, Johnson did not throw an interception and recorded a 91.2 second half QB rating. Johnson's presence was most notably felt in third down conver- sion. In Week One, the offense under QB Charles Kanoff went 3-of-15 (20%) on third downs. Week Two against Dallas, that total was raised to 43% (3-of-7).
A FLURRY OF ROSTER MOVES
Following the Week Four loss in the Meadowlands, the Los Angeles Wildcats made a series of roster transactions between March 2 and March 4, beginning with three additions from Team 9. DT Andrew Stelter (Minnesota), DE Victor Ochi (Stony Brook) and DE Alex Jenkins (Incarnate Word) were all placed on the active roster from Team 9. Stelter was drafted by Los Angeles in the fifth round of the XFL Draft before being traded to New York. He was waived during the final round of roster cuts on January 22 and signed to Team 9. By joining the Wildcats active roster, he will be reunited with DL Coach Vince Amey, who coached him at the San Diego Fleet in the AAF last year. On March 3, LA placed K Nick Novak and DT Trevon Sanders on IR. As a result, the Wildcats signed K Giorgio Tavecchio (California), who is known for his stint with the Oakland Raiders and Atlanta Falcons. They also waived WR Kermit Whitfield. On Mon- day, March 9 the roster cap for all XFL teams increased to 57 players. With the available slots, the Wildcats added the following Team 9 players: RB Terrell Alex, OT Sean Brown, CB Bryce Cheek, LB Alex Funches and TE Ryan O'Malley.
SERIES NOTES: Week Six's matchup in the Emerald City is a battle between the third and fourth-ranked teams in the Western Conference. Los Angeles (2-3) is coming off a hot 41-34 win against the Tampa Bay Vipers (1-4) and is ranked second in points scored behind the undefeated Houston Roughnecks. Seattle is trending down with a three-game losing streak that they hope to snap at home against the Wildcats. ESPN BROADCAST BOX
• Discuss this story on the XFL message board...


XFL Stories from March 11, 2020
The opinions expressed in this release are those of the organization issuing it, and do not necessarily reflect the thoughts or opinions of OurSports Central or its staff.