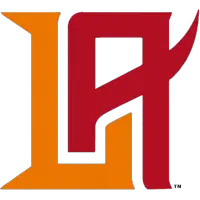 Los Angeles Wildcats Defeat Tampa Bay Vipers 41-34
March 9, 2020 - XFL (XFL) - Los Angeles Wildcats News Release



LOS ANGELES - A 20-point second quarter propelled the Los Angeles Wildcats to victory over the Tampa Bay Vipers 41-34 live on ESPN in their first night game of the season at Dignity Health Sports Park.
Despite the showing of the final score, the Wildcats were slow to start with double-digit unanswered points. They trailed 17-0 in the second quarter until WR Jordan Smallwood served as the catalyst to the stalling offense. From second-and-14 from the LA 45, QB Josh Johnson connected with Smallwood for 54 yards up the right side. Smallwood made a defender miss before being brought down at the one-yard line. RB DuJuan Harris scored a rushing touchdown on the next play to seal the Wildcats seven-play, 71-yard drive and brought the score to 17-6.
The Vipers answered with a TD reception by WR Jay Tolliver and a successful one-point conversion to TE Dan Williams. The Wildcats trailed 24-6 at the two-minute warning.
After the two-minute warning, the Wildcats found their rhythm and scored 14 points in 77 seconds.
A nine-yard touchdown reception by TE De'Quan Hampton followed by a successful two-point conversion by RB Larry Rose officially began the scoring run.
The next possession took just two plays to cover 56 yards. A 48-yard reception by WR Saeed Blacknall set up the eight-yard TD to TE Brandon Barnes.
The Wildcat defense held the Vipers scoreless in the third quarter; they allowed just three first downs giving the offense an opportunity to take their first lead. With 1:42 remaining in the third Johnson found Tre McBride for the 11 yard TD grab.
The first play of the fourth quarter foreshadowed how the shootout would end. DT Reggie Howard grabbed an interception which the offense turned into a TD in just 50 seconds.
The Vipers would score a field goal and a touchdown in the fourth quarter putting them in position for a game winning-or tying drive with over a minute of game time remaining.
An interception by S Jack Tocho with 47 seconds remaining secured the victory for the Wildcats.
Despite his passer rating hovering about 41% midway through the first half, Johnson finished the night 20-of-36 for 288 yards, four touchdowns, one interception and with a 107.2 passer rating. Johnson also eclipsed the 1,000-yard mark and now has 1,076 yards. He is second in passing yardage behind Houston Roughnecks PJ Walker despite having only played four games.
The receiving core thrived in the absence of injured WR Nelson Spruce. Smallwood caught four passes for 86 yards and a 21.5-yard average. Saeed Blacknall record three receptions for 78 yards and a touchdown. WR Tre McBride, TE DeQuan Hampton and TE Brandon Barnes all had touchdown grabs.
Defensively, DE Boogie Roberts was the top performer. He recorded the first defensive touchdown in Wildcat history when he profited off a strip-sack by DE Cedric Reed in the X quarter. Roberts finished with six total tackles, two TFL and one sack.
###
VIDEO:
TB
Trestman - https://youtu.be/ra5Rcq3PcnI
Cornelius - https://youtu.be/sa-ymEUX07E
LA
Moss - https://youtu.be/zg19KUboPqI
Roberts - https://youtu.be/INH98Ms1Ivw
Johnson - https://youtu.be/A7aEpIS1VLU
McBride - https://youtu.be/eEt73UlIz74
LOS ANGELES WILDCATS QUOTES
IN-GAME QUOTES
Head Coach and General Manager Winston Moss:
On his defense:
"We made some adjustments and it seemed to fire those guys up big time. I mean, look at that sideline. They are talking, they are energized and they're playing hard as hell."
Wildcats QB Josh Johnson (#8)
On picking up his momentum after an interception by #21 Robert Priester on the first drive of the game:
"Just refocus, it happens in football. He made a good play and I threw the ball a little late. Just move on."
On his team's back-to-back touchdowns in the second quarter:
"We were just getting tested, that's how I see it. Things like this happen."
On addressing his team in the locker room at halftime:
"We know what we did wrong. We fleshed it, we moved on, so we got back to work."
Wildcats TE De'Quan Hampton (#88)
On keeping his team's momentum up after his touchdown:
"Just keep it rolling, it isn't anything new. Just keep it rolling, it's as simple as that."
Wildcats WR Tre McBride (#15)
On his mindset, while playing with an injury during the game:
"It's cliché, but mind over matter. I got 30 minutes or so left out here, and we need a win immediately. Just try to put the [injury] in the back of your mind, and you just deal with it. It will feel good at the end of the game."
Wildcats DT Boogie Roberts (#91)
On Tampa's offense:
"We are just making plays out there. Shout-out to my dawg Cedric Reed, he got the sack. I just reaped the benefits, it's a team game."
Vipers QB Taylor Cornelius (#4)
On his mindset during the game:
"Just trying to find a lane to run through; Our receiver did a good job blocking so it was a nice, easy walking touchdown."
On if he's a dual-threat quarterback:
"I'll let the fans decide that one."
Vipers WR Jalen Tolliver (#17)
On the sidelines:
"That was for my mama and that was for my daughter. We here and we ain't done yet, baby."
TAMPA BAY VIPERS QUOTES
Head Coach and General Manager Marc Trestman:
On the third quarter:
"I have to look at the tape, but we were just weren't making the plays. I thought that they hit us with a couple of blitzes we hadn't seen that caused the turnover and scored. That was a big part of it; that turnover was a big part of it. I don't want to put it on Taylor for them because it was a coverage we had seen on that blitz and prepared for that. They got momentum and started making plays. Josh started dropping dimes all over the field, and running backs did a good job, we just couldn't stop. I think we got things under control in the fourth quarter, but we got some momentum at the end. We just didn't have enough. We got the ball back with time to score and went down there and just didn't have enough time to get it in there.
On Josh Johnson's performance:
"Well, I just think he's such an experienced quarterback. He's been playing better each and every week. He's good. He's more comfortable in the offense, certainly, he's made some plays throughout the last few weeks. Their offense in their passing game has been extremely potent since he's been back. So, I think well with a veteran quarterback, two solid running backs, three really good receivers, and a tight end. I mean, this a very good team we played tonight. We thought they were as good a team as we've seen in the. As we can see, it's a very fluid league. We think we're an up and coming too; we have a very good football team, but we are 1-4. From here on out, we'll be defined by the second half of the season and next week against St. Louis."
On the final interception:
" From my angle, we had the two players that were going to be sitting just in the goal line itself, and a receiver directly behind. I really couldn't see what happened. I know Taylor probably was assuming receiver here and he wasn't, or he wouldn't have thrown that ball with that much intention as he did so I really don't know until I see the tape, but I did talk to him about it after the game."
Quarterback Taylor Cornelius #4
On his run game today:
"I don't think I was just looking to run every play, but when I saw an opening like I said, instinctual and just took it and ran with it."
On the final interception:
"They were in a cover two look. Then Mike dropped out to run with three, and then just miscommunication on me and [DeAndre] Goolsby's part."
On the innovations of the XFL:
"I think the biggest thing, and we've had really good success with it, is the under the two-minute rule. Clock stops after every play; it just gives the offense unlimited time, almost, it seems like, to get plays off and run them."
Los Angeles Wildcats Quotes
Head Coach Winston Moss
On the comeback in the second quarter:
"Well defensively we made some adjustments that showed everything from that standpoint and had the guys playing with a lot of confidence. The offense got into a rhythm, special teams really picked it up. Special teams did a hell of a job."
On the teams identity:
"We talked about that last week. I said last week we are going to have a breakthrough. And then we face challenges, since we've been together. And those guys will always end up coming through to all the challenges. And after last week I promised a breakthrough. And even though we started off slow, they learned how to fight tonight. We have a bunch of fighters. And now, they understand how to win. And now we have to carry this forward into Seattle next week and the rest of this season."
On the development of the quarterback Josh Johnson #8
"The quarterback, I have said before, he's doing a great job of pulling this offense together. He is forcing these guys to study. He's forcing these guys to meet after practice. And so, along with his off the field leadership, as I've always said that off the field leadership and camaraderie, carry onto the field. So that's what you're seeing. And you're seeing great leadership from a great quarterback."
Quarterback Josh Johnson #8
On teams approach:
"We just had a good game plan and I was just sticking with it. The first play you know things happen; it's not always going to be perfect. I think it was a good test and we just had to respond. I think we had an issue last week where I felt like as a team, we lost our poise and we got hit in the mouth. That was one of the things we wanted to improve on this week. So, it really wasn't a lot of conversation. It was just us facing that test. That's how I see it; like how we will respond as a team, are we going to grow up, mature, or become a team that can't handle themselves when things go left, and today we responded well."
On offense:
"It shows that we can be explosive. I mean I think we show that at times, but we have got to be more consistent. We've been more consistent lately and we have to just keep going together. Injuries are killing us as well, so there's a lot of different things going on but we've got to find a way just keep firing away, and not blink. We have to focus on our work and our execution and just try to keep improving."
On the team's identity:
"Honestly, man, I think it is still coming together because we have so many different guys who step up week in and week out. Martez (Martez Carter - #28 RB) didn't play last week but played tonight. Brandon goes down tonight, and De'Quan (De'Quan Hampton - #88 TE) not 100%. So, it's varying right now on who we are because we don't know who's going to be playing. I think it's just us coming together as a collective, we have to lean on all 52 because everybody has to step up at one point in time to make plays. If everybody is locked in and focused like they can be "that guy" then I'm fine with that and right now it's working for us.
Wide Receiver Trey McBride #15
On overcoming early deficit:
"You know, I was just feeding off the confidence with my teammates who were encouraging me to keep my head up. It's a long game. It's an obstacle that we had to overcome but I think that as a team, we overcame. We overcame that issue ultimately, got the win, so I'm super fortunate to have some guys who will back you up. "
On defense:
"I think that they did what we were expecting, and I think that we have to take advantage of the opportunities that we're given ... I think we did a great job of beating press, beating man coverage, and catching the ball for our quarterback when we needed to."
On the importance of this win:
"Very important. We do not want to put ourselves in these situations too often, so looking forward, we want to make sure that we're sounder on offense. We had a few plays that got away from us, and we just want to work on being more sound as an offense so that in these close games we can finish. A win is a win, no matter how it looks. We're going to celebrate that, and we're going to enjoy that. So, we'll come back next week and try to put another win up."
Defensive Tackle Boogie Roberts #91
On scoring a touchdown:
"You know it's every fat boy's dream! Getting a hand the ball, seeing the ball on the ground. We work on that drill, the scope and score drill every day, so it just felt like practice, another rep in practice."
On the defense holding off the Vipers:
"I mean, Coach [Winston Moss] always preaches that its a four-quarter game. We started off real slow like we were a team on the road traveling across the country but you know we kept fighting. This our first win like battling them against adversity, so you know, we started slow but we didn't fold.
"You know we didn't start blaming each other. We just possession by possession, the defense stepped up and the offense started making plays. And next, you know, seven, fourteen, twenty-one and then we had them. So that's pretty much it."
On how the relationship of the defense has changed throughout the season:
"I mean we real time we spent a lot of a lot of time together, and we lost a couple guys, which you know always trench gang, we stick together. They said everyone can run the ball down, so we knew coming into this week we had to step up and bring our big boy pants.
"The defense as a whole, we lost our linebacker Tre' [Williams]. He knows that somebody else had to step up, like Josh said it's next man up. We drafted a great team. So you know we have a lot of talent in all of the other positions so whenever your numbers called everybody's always ready to step up."
• Discuss this story on the XFL message board...


XFL Stories from March 9, 2020
The opinions expressed in this release are those of the organization issuing it, and do not necessarily reflect the thoughts or opinions of OurSports Central or its staff.