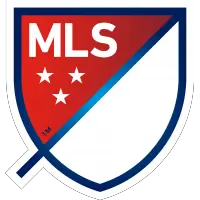 Last Week around the Leagues
by Fran Stuchbury
January 11, 2022 - Major League Soccer (MLS)



This past week the United States Football League revealed four of its eight head football coaches for this season, San Jose Barracuda head coach Roy Sommer became the first American Hockey League coach to win 800 games, and Major League Soccer expansion team St. Louis SC named Bradley Carnell as the club's first head coach. Highlights from this week are from the United States Football League, XFL, Canadian Football League, American Hockey League, ECHL, North American Hockey League, Western Hockey League, Quebec Major Junior Hockey League, 3ICE, National Lacrosse League, NBA G League, Women's National Basketball Association, Major League Soccer, National Women's Soccer League and American Ultimate Disc League.
FOOTBALL
United States Football League
We're officially 100 days away from the kickoff of the new United States Football League. The USFL announced its first four head coaches on "The Herd," revealing that two former NFL head coaches, one veteran college coach and a World Bowl champion will lead franchises. Mike Riley, who boasts 27 years of experience (10 in the NFL and 17 in college) as a head coach, was named the coach of the New Jersey Generals. Todd Haley, a professional coach for 22 seasons, including three as the Chiefs head coach, will patrol the sidelines for the Tampa Bay Bandits. Kevin Sumlin, who posted a 95-63 record in 13 seasons at Arizona, Texas A&M and Houston, has agreed to become head coach of the Houston Gamblers. Bart Andrus, a longtime head coach in NFL Europe and the CFL, will lead the Philadelphia Stars.
THE HERD - Colin Cowherd unveils the first four coaches in the new USFL
The USFL, the new professional soccer league launched in April 2022, is partnering with Strategic Education, Inc., a leading online education company, to provide lessons for players and league staff. Free, debt-free undergraduate degree program. USFL players and employees can enroll at Strayer University and Capella University in Strategic Education, both institutionally accredited universities that support engaged working adults in achieving their academic goals.
XFL
For all us FOOTBALL FANS. I got BIG & EXCITING NEWS!! In exactly 365 DAYS, we will officially kick off our 2023 XFL TRAINING CAMPS.
Canadian Football League
The Montreal Alouettes announced the appointment of Anthony Calvillo as the team's Quarterback Coach. For the former 49-year-old star, it is a return in the nest. From 2015 to 2017, Calvillo was part of the Alouettes coaching staff. In three seasons with the team, he had several roles: Receiver Coach, Offensive Coordinator and Quarterback Coach. In 2018, he led the quarterbacks with the Toronto Argonauts.
The 2021 CFL season was full of exciting and impressive touchdowns. Watch to find out which ones made the top 10!
HOCKEY
American Hockey League
San Jose Barracuda Head Coach and Bay Area native Roy Sommer collected his 800th AHL win of his career against the Henderson Silver Knights, 6-3. Sommer is the first coach in the 86-year history of the American Hockey League to reach 800 coaching wins. Sommer's coaching career in the American Hockey League has included stints in Kentucky (1998-01), Cleveland (2001-06), Worcester (2006-15), and San Jose (2015-present).
Who needs sticks anyway?
ECHL
This clip is a rare occurrence - a couple of power-play bottle-poppers by the same player within the space of 37 seconds. The feat is accomplished by Fort Wayne's Stephen Harper.
Plays of the Week
Saves of the Week
North American Hockey League
Top Plays of the Week
Western Hockey League
Top 10 Plays of the Week
Victoria Royals forward Bailey Peach is WHL Player of the Month after putting up 29 points (14G-15A) in 12 games during the month of December.
Ontario Hockey League
Plays of the Week
Quebec Major Junior Hockey League
Top 10 Plays of the Month
Premier Hockey Federation
The Premier Hockey Federation announced a list of 30 players selected to compete in the 2022 PHF All-Star Showcase on Saturday, January 29 in Toronto. The group consists of three goaltenders, 12 defenders, and 15 forwards who are awarded the opportunity following a vote by PHF coaches and general managers representing all six member teams.
3ICE
Who's ready for the 3ICE experience? Hear more from Larry Murphy, the fifth highest scoring defenseman in NHL history.
LACROSSE
National Lacrosse League
Top 10 Plays of the Month
Blaze Riorden scores the OT winner for the Philadelphia Wings who top the Georgia Swarm.
BASKETBALL
NBA G League
NBA Vice President, Basketball Operations and two-time NBA champion Malik Rose has been named Head of Basketball Operations for the NBA G League, it was announced by NBA G League President Shareef Abdur-Rahim. Rose replaces Brad Walker, who was named Commissioner of the America East Conference in August. n his new role, Rose will lead the NBA G League's efforts at expanding its talent pipeline and advancing integration of basketball operations between the G League and the NBA while focusing on basketball innovation and competition. He will also oversee NBA G League Ignite.
Jaden Hardy Drops 30 Points & The GAME-WINNER vs. Ciudad de México Capitanes
Women's National Basketball Association
The New York Liberty have named former WNBA player and coaching veteran Sandy Brondello as the franchise's new head coach. Brondello is the ninth head coach in the organization's 26-year history. Brondello has seventeen years of WNBA coaching experience as an assistant and head coach. Prior to joining the Liberty, she served as head coach of the Phoenix Mercury for eight seasons, where she led the franchise to a WNBA Championship in 2014, two Finals appearances, and playoff appearances in each of her eight seasons.
WNBA NY Liberty introduces their new head coach, Sandy Brondello.
SOCCER
Major League Soccer
Ahead of the club's inaugural Major League Soccer (MLS) season in 2023, St. Louis CITY SC names South African soccer legend and rising MLS coaching phenom Bradley Carnell as the club's first head coach. An experienced international player and coach, Carnell brings invaluable knowledge and expertise from within the MLS coaching ranks, given his most recent roles as an assistant coach and interim head coach at MLS' New York Red Bulls.
Welcome to the Club, Bradley Carnell - the first-ever head coach of St. Louis CITY SC!
Houston Dynamo FC has named Paulo Nagamura as the fifth head coach in Dynamo history. The 38-year-old is the youngest head coach in Club history and joins the Dynamo after five years as a coach with the Sporting Kansas City organization. Upon retiring from professional soccer in 2017, Nagamura joined the Sporting Kansas City II staff as an assistant coach for the USL Championship side and helped the team win its second consecutive Western Conference title. He took the helm as head coach in 2018 and led Sporting KC II to the conference semifinals.
The Los Angeles Football Club (LAFC) today announced the hiring of Steve Cherundolo as the second head coach in Club history. One of the most decorated U.S. players of all-time, Cherundolo brings over 22 years of playing experience in Germany's Bundesliga, as well as a diverse coaching portfolio that includes time as a Bundesliga first-team assistant, youth head coach and a position in the German National Team youth development program.
Let's get to work!
Major League Soccer's Board of Governors unanimously approved the sale of Real Salt Lake and the club's associated properties to David Blitzer and Ryan Smith's Smith Entertainment Group (SEG), MLS Commissioner Don Garber announced today. This transaction includes Rio Tinto Stadium, Zions Bank Training Center, and RSL Academy in Herriman, Utah.
National Women's Soccer League
The Kansas City Current announced that Lynn Williams, U.S. Women's National Team forward, and 2016 NWSL MVP, has joined the club. As part of this trade with the North Carolina Courage, Kansas City also receives North Carolina's natural second round and natural fourth round picks in the 2023 NWSL Draft. In exchange, the Courage receive $200,000 in allocation funds, Kansas City's natural first round pick in the 2023 NWSL Draft and goalkeeper Katelyn Rowland.
NWSL 2022 Draftee Reactions
NWSL Field Level - 2021
OTHER SPORTS
American Ultimate Disc League
Analyst Daniel Cohen highlights how Bobby Ley's precision throwing sets up the entire Raleigh Flyers offense.
Did we miss anything newsworthy or downright fun? Have a nomination for next week's column? Contact us today and let us know.
• Discuss this story on the Major League Soccer message board...


Major League Soccer Stories from January 11, 2022
The opinions expressed in this article are those of the writer(s), and do not necessarily reflect the thoughts or opinions of OurSports Central or its staff.