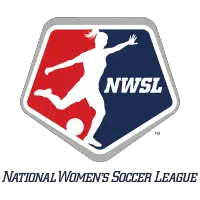 Last Week around the Leagues
by Fran Stuchbury
November 9, 2021 - National Women's Soccer League (NWSL)



This past week Hamilton Tiger-Cats and Canadian Football League legend Angelo Mosca passed away at the age of 84, the National Women's Soccer League's Portland Thorns FC named Karina LeBlanc their new general manager, the American Hockey League's Palm Springs expansion team was named the Coachella Valley Firebirds, and the NBA G League tipped off its 20th season. Highlights from this week are from the Canadian Football League, United States Football League, National Women's Soccer League, Major League Soccer, United Soccer League Championship, United Soccer League One, American Hockey League, ECHL, North American Hockey League, Western Hockey League, Ontario Hockey League, NBA G League, Women's National Basketball Association, National Lacrosse League, Low-A West League and Major League Rugby.
FOOTBALL
Canadian Football League
The Hamilton Tiger-Cats Football Club is mourning the loss of franchise icon and Canadian Football Hall of Famer, Angelo Mosca, who passed away at the age of 84. Mosca was a five-time Grey Cup champion in his Canadian Football League career - four with Hamilton (1963, 1965, 1967, 1972) and one with Ottawa Rough Riders (1960) - and shares the CFL record of nine Grey Cup appearances with five other players. The two-time CFL all-star (1963, 1970) and five-time divisional all-star (1960, 1963, 1965, 1966, 1970) played in 201 career regular season CFL games with the Tiger-Cats (168 GP: 1958-59, 1962-72), Rough Riders (28 GP: 1960-61) and Montreal Alouettes (5 GP: 1962). He also made 19 total playoff appearances with Hamilton and four with Ottawa.
Legendary former Ticat player Angelo Mosca has died. The 84-year-old hall of famer and five-time Grey Cup champion had a lengthy battle with Alzheimer's. He is considered by many to be the greatest Ticat of all time.
XFL
The XFL and its ownership group, consisting of Dany Garcia, Dwayne Johnson and RedBird Capital Partners, are excited to announce the addition of nine executive hires as the league prepares for its highly anticipated return to the field in 2023. Joining and returning to the league are: Russ Brandon, President, League and Football Operations - Rob Gerbe, Chief Financial Officer - Jordan Schlachter, Chief Business Officer - Janet Duch, Chief Marketing and Content Officer - Marc Ross, Executive Vice President, Football Operations - Doug Whaley, Senior Vice President, Player Personnel - Scott Harniman, Senior Vice President, Enterprise Technology - Jay Rothman, Senior Vice President, Broadcast Operations - Cindy Wagner, Senior Vice President, People Operations.
United States Football League
Eye on City Hall: Birmingham City Council approves money for USFL
Indoor Football League
The Arizona Rattlers have re-signed the 2021 IFL Most Valuable Player, quarterback Drew Powell for the upcoming 2022 season. Powell led the Rattlers to the United Bowl in 2021, while also becoming just the second player in league history to win league MVP with two different teams (Iowa in 2018). Since he was signed mid-season in 2019, Powell has guided the Rattlers to an 18-2 regular season record, three playoff wins, and consecutive United Bowl appearances.
The Tucson Sugar Skulls have signed 2019 IFL MVP quarterback Daquan Neal. After spending the past two Indoor Football League seasons starring for the Iowa Barnstormers, Neal reunites with his former Iowa Head Coach, Dixie Wooten, in Tucson. Under Wooten's guidance in 2019, Neal became the first player in league history to earn Most Valuable Player honors in his rookie season.
The Duke City Gladiators have a new football coach. Sherman Carter is the fourth coach to take the head coaching job for the Gladiators in the last two years. Carter is no stranger to Gladiators football. He was playing for the team and also coached the Gladiators as an assistant.Carter was also a part of the two CIF championship teams of the Gladiators. The Gladiators made it all the way to the semifinals in their first full season in their new league, the Indoor Football League.
National Arena League
A name that Cobra fans and National Arena League are very familiar with, former Jacksonville Shark and before that Maine Mammoths QB Jonathan Bane to the 2022 roster. In 2021, he was the QB for the Frisco Fighters of the IFL where in just nine games he threw for 1,188 yards, with 25 TDs and only 4 INTs, and returned to the Jacksonville Sharks for the final game of the NAL regular season, Bane led the Sharks in a 56-58 nailbiter against the Albany Empire, that night Bane threw 22 passes for 287 yards and four touchdowns. In Bane's single 2021 game with the Sharks he out-threw NAL Champion quarterback Tommy Grady by 129 passing yards and two touchdowns.
SOCCER
National Women's Soccer League
Portland Thorns FC have appointed former Thorns FC goalkeeper and current Head of Women's Football for Concacaf Karina LeBlanc as their general manager. LeBlanc, 41, will be responsible for the overall management of the technical soccer operations of the club, reporting directly to owner and CEO Merritt Paulson. She will serve as the central leader for Thorns FC on all soccer aspects while also having an integral voice on key business decisions related to the club, helping to create, cultivate and manage the culture of Thorns FC.
New Thorns FC GM Karina LeBlanc talks about how and why she joined the club as well as her aims moving forward with compassion and leadership of the team.
The National Women's Soccer League named Washington Spirit forward Ashley Hatch the recipient of the 2021 NWSL Golden Boot, finishing as the league's top scorer in the regular season with 10 goals in 20 contests. Earning her first top-scoring honor, Hatch's 10 goals this season are a career best since joining the league in 2017. The Golden Boot marks Hatch's second individual league award after she was tabbed the NWSL's Rookie of the Year after scoring seven goals and one assist as a member of the North Carolina Courage during the 2017 season.
Carli Lloyd 10 for 10
Major League Soccer
Major League Soccer announced the schedule format and conference alignment for the 2022 MLS season. To best align with the 2022 international soccer calendar, the MLS regular season will begin earlier than ever before, kicking off on Saturday, Feb. 26, and run through Decision Day, the regular season finale, on Sunday, Oct. 9. Following three consecutive weeks of Audi 2022 MLS Cup Playoffs action, MLS Cup will be played on Saturday, Nov. 5, more than two weeks prior to the start of the 2022 FIFA World Cup in Qatar on Nov. 21 and more than a week prior to the player release date on Nov. 14. Major League Soccer also confirmed today that Charlotte FC, set to begin play as Major League Soccer's 28th team, will compete in the Eastern Conference, while Nashville SC will compete in the Western Conference, resulting in two conferences of 14 teams each.
Will Ferrell does Play by Play for LAFC broadcast
United Soccer League Championship
A contingent of five lawmakers and three Aloha Stadium Authority Board Members met up in Tampa, Florida for a meeting to bring the United Soccer League to the islands. This soccer team would play in the proposed New Aloha Stadium Entertainment District (NASED).
New Mexico United Head Coach/Technical Director Troy Lesesne will not continue with the club. Lesesne is United's first head coach and leaves the club with an incredible legacy of on and off the field success, and community impact. Lesesne led United to postseason berths in 2019 and 2020, a 2020 playoff win, his USL Championship Coach of the Year Award in 2020, playing the entire 2020 season on the road, and achieving the greatest US Open Cup run in USL Championship history for an expansion franchise in 2019.
The USL Championship announced the Team of the Week Presented by Cleer Audio for Week 28 of the 2021 regular season with Rio Grande Valley FC forward Kyle Edwards being voted Player of the Week after recording a pair of goals in the Toros' 4-1 victory against El Paso Locomotive FC at H-E-B Park that clinched the club's first postseason berth since its inaugural season in 2016.
The USL Championship announced its first official awards for 2021 with a record-tying season by Colorado Springs Switchbacks FC forward Hadji Barry earning him the Championship Golden Boot. Barry was joined in being honored by Tampa Bay Rowdies goalkeeper Evan Louro, who earned the Championship's Golden Glove, and Hartford Athletic midfielder Danny Barrera, who claimed the Assists Champion award.
United Soccer League One
USL League One announced the Team of the Week Presented by Cleer Audio for Week 30 of the 2021 regular season, with Greenville Triumph SC defender Abdi Mohamed named Player of the Week after recording one assist and producing an outstanding two-way performance in his side's 2-0 victory against North Carolina FC at WakeMed Soccer Park.
USL League One announced its first official awards for 2021 with standout Richmond Kickers forward Emiliano Terzaghi claiming his second consecutive League One Golden Boot award in leading his side to the postseason. Also honored were Union Omaha goalkeeper Rashid Nuhu, who earned his first League One Golden Glove award, and Chattanooga Red Wolves SC midfielder Ricky Ruiz taking the Assists Champion award.
HOCKEY
American Hockey League
The AHL's 32nd franchise revealed it will be called the Coachella Valley Firebirds. Taking its name from a desert legend, the name, primary and secondary logos, and colors of the Coachella Valley Firebirds were unveiled by Oak View Group CEO Tim Leiweke near the construction site of the new arena.
American Hockey League
AHL Coachella Valley Firebirds Soar Into Town
Coachella Valley hockey team name revealed as the Firebirds
In his 200th game last night, Sven Bärtschi netted the winning OT goal for Henderson Silver Knights... Talk about a milestone.
ECHL
Plays of the Week
Saves of the Week
North American Hockey League
Top Plays of the Week
Western Hockey League
Top 10 Plays of the Week
Ontario Hockey League
The Ontario Hockey League announced that Tucker Robertson of the Peterborough Petes is the OHL Player of the Week with five points including three goals and two assists in a pair of victories.
The Ontario Hockey League announced that Patrick Leaver of the Oshawa Generals is the OHL Goaltender of the Week with two wins, a 1.00 goals-against average, .976 save percentage and his first career OHL shutout.
BASKETBALL
NBA G League
LiAngelo Ball (22 PTS), Zaire Wade (10 PTS), JT Thor (34 PTS), Sharife Cooper (23 PTS), and Mac McClung (27 PTS) made their G League debuts, amongst others, on opening night.
Checking in with Fabian Jaimes
Women's National Basketball Association
Watch the Top 10 Plays from the 2021 Postseason.
Check out the best handles of the 2021 season.
National Basketball League of Canada
The National Basketball League of Canada (NBL Canada) is pleased to announce its return to the court for its 10th season on Feb 5, 2022 for the first time since the sports world shut down in March of 2020. As part of the 10th season celebration, NBL Canada will partner with The Basketball League (TBL) to feature inter-league contests between the two leagues.
LACROSSE
National Lacrosse League
Introducing the Albany FireWolves mascot - Alphie, The Alpha Wolf!
BASEBALL
Low-A West League
The Stockton Ports are saddened to hear about the passing of former Port and longtime Red Sox legend second baseman Jerry Remy. Remy passed away this past Saturday, October 30, 2021, at the age of 68 after a 13-year battle with lung cancer. Before entering the minor leagues, Remy played for Somerset High School and Roger Williams University where he was drafted in the 8th round of the 1971 draft. Remy played one season for the Ports coming in his first season as a professional in 1972. As a Port, he hit .265 with four home runs and 43 runs batted in in 133 games. After calling it a career following the 1984 season, Remy pursued broadcasting and stayed in Massachusetts signing on as a color commentator for the New England Sports Network (NESN) in the spring of 1986. He would cement himself at the helm of the Boston broadcast for the next three and half decades before stepping away in the early part of the 2021 season.
Boston Red Sox legend and fan favorite broadcaster Jerry Remy died Saturday following a lengthy battle with cancer. WBZ-TV's Paul Burton reports.
Northwoods League
Are you ready to rock, Green Bay? Following new owner Mark Skogen acquiring Capital Credit Union Park and the Booyah Northwoods League baseball franchise last January, Boomerang Management is set to rename the team to the Green Bay Rockers. The group, which also owns and operates the new entertainment venue Epic Event Center, has plans to host a variety of concerts in addition to Northwoods League baseball and a multitude of other sporting and community events at the stadium each year.
OTHER SPORTS
Major League Rugby
The Houston SaberCat's top 5 moments from the 2021 season.
Did we miss anything newsworthy or downright fun? Have a nomination for next week's column? Contact us today and let us know.
• Discuss this story on the National Women's Soccer League message board...


National Women's Soccer League Stories from November 9, 2021
The opinions expressed in this article are those of the writer(s), and do not necessarily reflect the thoughts or opinions of OurSports Central or its staff.