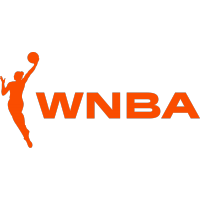 Jamba Juice, WNBA "Team up for a Healthy America"
July 26, 2011 - Women's National Basketball Association (WNBA) News Release



EMERYVILLE, California- July 26, 2011-- Jamba Juice Company (NASDAQ:JMBA), a leading healthy, active lifestyle brand, launched their "Team Up for a Healthy America" campaign bringing together national partners in a united commitment to help raise awareness of our Nation's obesity epidemic. Reinforcing their vision to inspire and simplify healthy living, the Jamba Juice "Team Up" campaign is intended to show America how pledging to make simple changes to eat more healthy and become more active can lead to an overall improved lifestyle.
Starting today and continuing through November, people across the nation looking for ways to enhance their exercise and diet routines, can log onto www.teamupandpledge.com to sign up and begin getting engaged. Everyone who pledges can earn the title of Ambassador of Fitness and win fun prizes. Sample pledges include activities such as "Shoot hoops with family and friends", "Eat fruit for my afternoon snack", "Skip the elevator and take the stairs", and "Don't pass on breakfast".
Based on the achievement of pledge milestones, Jamba Juice will make a significant donation in support of partner sponsored initiatives that promote healthy, active lifestyles such as physical activity programs, school gardens, and nutrition education.
"Jamba Juice prides itself on being an integral part of our customer's everyday healthy lifestyle choice and is raising the bar in the fight against obesity," said James D. White, chairman, president and CEO, Jamba Juice Company. "Jamba Juice has taken a significant step in aligning our partners --and any other groups who may have an interest in joining us-- in an innovative awareness campaign that we hope will make a positive and lasting impact in people's lives."
Partners who have pledged to support the "Team Up for a Healthy America" campaign include Venus Williams and the WNBA. The first people to make their pledges were Jamba Juice team members, WNBA players and WNBA employees across the United States.
Venus Williams will serve as one of "Team Up's" official spokespersons and has committed her voice to help inspire and motivate participants to become more active and healthy in their lifestyle choices. Ms. Williams is an internationally recognized tennis star and has won seven Grand Slam titles in her career to date. She recently joined Jamba Juice as a celebrity spokesperson and franchise owner. Ms. Williams celebrated the opening of her first Jamba Juice store in Bethesda, Maryland on July 6, 2011 and is expected to open four additional stores over the next two years in the D.C. Metro area.
"I am excited to play a role in getting America more engaged in healthy activities and believe that the `Team Up' program is a meaningful way to help motivate our nation to get out and get active," said Venus Williams, tennis star and entrepreneur. "I can't think of a brand with more cache in the health and wellness space than Jamba Juice and that aligns so well with my goal to help inspire healthy, active living."
"The WNBA's ongoing commitment to showing the joy and benefits of leading a healthy and fit life align perfectly with the "Team Up for a Healthy America campaign", said WNBA President Laurel Richie. "Our entire league is committed to supporting Jamba Juice in their effort to educate and enhance the public's daily healthy activities."
WNBA players who have signed on to participate in the Team Up for a Healthy America campaign include: Four-time All-Star Alana Beard; fourteen year veteran and All-Star Tangela Smith; 2009 WNBA Rookie of the Year Angel McCoughtry; 2003 WNBA Finals MVP Ruth Riley; 2005 WNBA Champion Nicole Powell; 2010 WNBA Rookie of the Year Tina Charles; All-Star Candice Dupree; two-time All-Star Michelle Snow; WNBA Western Conference Player of the Month for June, Rebekkah Brunson and recently named one of the WNBA's 15 Greatest Players, Ticha Penicheiro.
Fans and friends of Jamba Juice, Venus Williams, or the WNBA as well as other organizations interested in joining the "Team Up" campaign can find more information at www.teamupandpledge.com or by visiting Jamba Juice directly at www.jambajuice.com.
• Discuss this story on the Women's National Basketball Association message board...


Women's National Basketball Association Stories from July 26, 2011
The opinions expressed in this release are those of the organization issuing it, and do not necessarily reflect the thoughts or opinions of OurSports Central or its staff.