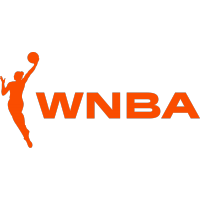 Diana Taurasi, Candace Parker And Sue Bird Capture 2009 Peak Performer Honors
September 14, 2009 - Women's National Basketball Association (WNBA) News Release



NEW YORK, Sept. 14, 2009 - Diana Taurasi of the Phoenix Mercury, Candace Parker of the Los Angeles Sparks and Sue Bird of the Seattle Storm won the 2009 WNBA Peak Performer Awards for scoring, rebounding and assists, respectively, the WNBA announced today.
The WNBA Peak Performer awards are given annually to the players who lead the league in scoring, rebounding and assists during the regular season. Each player will receive a Tiffany trophy in honor of their accomplishments.
Taurasi earns her second consecutive and third overall Peak Performer award for scoring after averaging 20.4 points per game in 2009. She also won the scoring title in 2006 (25.3 ppg) and 2008 (24.1 ppg). The sixth-year veteran outpaced San Antonio guard Becky Hammon (19.5 ppg), Seattle Storm forward Lauren Jackson (19.2) and Phoenix guard Cappie Pondexter (19.1 ppg).
With 9.8 rebounds per game, Parker bested Erika de Souza (9.1 rpg), Candice Dupree (7.9 rpg) and Crystal Langhorne (7.9 rpg) to earn her second consecutive rebounding award. She won the Peak Performer award for rebounding last year as a rookie with 9.5 rpg.
Bird recorded 5.8 assists per game to edge out Sacramento guard Ticha Penicheiro (5.2 apg), the league's all-time assists leader, Hammon (5.0 apg) and Pondexter (5.0 apg) for the assists crown. She previously won the top assist award in 2005 with 5.9 assists.
Taurasi averaged over 20 points for the third time in her career (2006, 2008) and shot a career-best 46.1 percent from the field. She scored 20 or more points in 20 games this season, including a season-high 34 at New York on July 26. She boosted her league-record for 30 point games to 23 with two 30-point performances. On Sept. 5, Taurasi became the fastest player to 4,000 career points doing so in 197 games to break Lauren Jackson's record (209). She led the league in three pointers made with 79 and ranked seventh in the league in three-point shooting percentage (40.7). Taurasi ranks 13th in league history for points scored (4,029) and third in all-time points per game (20.3).
Parker, a two-time Player of the Week in 2009, totaled 15 double-doubles in 25 games this season. The second-year player closed her season with six straight games of double figures in rebounds. In her final 21 games, she recorded 10 or more rebounds 17 times and corralled a season-high 14 rebounds twice. In her final game of the season, she tied the 2009 WNBA single-game high with eight offensive rebounds. She narrowly missed averaging a double-double (13.1 ppg) for the second year in a row, while leading the league in blocks (2.1).
Bird, who similarly won two Player of the Week awards in 2009, is second all-time among WNBA leaders both in total assists (1,425) and assists per game (5.5). She is one of four players in league history to record over 3,000 career points and 1,000 career assists. Bird, an eight-year veteran, twice posted double figures in assists this year, setting her season high (12) on Aug. 15. She handed out five or more assists in a game 22 times and led the Storm in assists in 23 games. Bird was voted as a starter to the WNBA All-Star Game for the sixth time in her career and she was named to the Storm's All-Decade Team. She averaged 12.8 points while leading the league in minutes per game (35.5).
2009 WNBA Peak Performers - Final Statistics
Top Five: Scoring Average
Player (Team) G FG FT PTS PPG
1. Diana Taurasi (Phoenix) 31 200 152 631 20.4
2. Becky Hammon (San Antonio) 31 200 128 604 19.5
3. Lauren Jackson (Seattle) 26 168 114 499 19.2
4. Cappie Pondexter (Phoenix) 34 236 133 648 19.1
5. Sophia Young (San Antonio) 33 219 145 600 18.2
Top Five: Rebounding Average
Player (Team) G OR ORPG DR DRPG TOT RPG
1. Candace Parker (Los Angeles) 25 60 2.4 184 7.4 244 9.8
2. Erika de Souza (Atlanta) 34 119 3.5 190 5.6 309 9.1
3. Candice Dupree (Chicago) 34 76 2.2 192 5.6 268 7.9
4. Crystal Langhorne (Washington) 34 101 3.0 167 4.9 268 7.9
5. Sancho Lyttle (Atlanta) 34 72 2.1 182 5.4 254 7.5
Top Five: Assist Average
Player (Team) G AST APG
1. Sue Bird (Seattle) 31 179 5.8
2. Ticha Penicheiro (Sacramento) 30 155 5.2
3. Becky Hammon (San Antonio) 31 156 5.0
4. Cappie Pondexter (Phoenix) 34 171 5.0
5. Temeka Johnson (Phoenix) 34 157 4.6
• Discuss this story on the Women's National Basketball Association message board...


Women's National Basketball Association Stories from September 14, 2009
The opinions expressed in this release are those of the organization issuing it, and do not necessarily reflect the thoughts or opinions of OurSports Central or its staff.