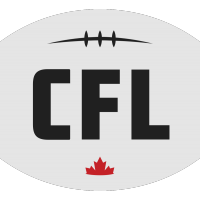 CFL Brings Attention to Player Health Through Multi-Year Marketing Partnership with Monovisc
November 24, 2015 - Canadian Football League (CFL) News Release



(TORONTO) The Canadian Football League (CFL) announced today a three-year marketing partnership for the provision of the osteoarthritis viscosupplement Monovisc® to the training and medical staff of CFL teams.
Through a multi-year partnership between the Canadian Football League (CFL) and the Montreal based company Pendopharm, a division of Pharmascience, Inc., one of Canada's largest pharmaceutical companies, the two parties are working together to prevent further pain for CFL players, and Canadians, either former athletes or those suffering from a previous injury.
As part of the partnership, Monovisc will be further connecting with Canadians by raising awareness of the product during the CFL's largest stage, the 103rd Grey Cup Playoffs and 103rd Grey Cup presented by Shaw. The CFL and Monovisc® will also provide information regarding osteoarthritis treatment information to fans via CFL.ca and in stadiums and on broadcasts for all playoff games.
Osteoarthritis affects 15% of the Canadian population over 18 years of age. Knee osteoarthritis accounts for 54% of all cases: more than 2 Million suffer from knee osteoarthritis pain. This number is on the rise as the baby boomer generation ages.
Monovisc® is available in every province in Canada and it is administered by your doctor as a single intra-articular injection, a treatment called viscosupplementation. This next generation of viscosupplements are thought to relieve osteoarthritis pain by restoring the natural properties and viscosity of the hyaluronic acid found in the knee.
QUOTES
"We are excited about our new marketing partnership with Monovisc. This partnership has the capacity to bring more awareness to the prominence of knee injuries in professional sport, and present a credible and non-surgical treatment option to our medical staff, players and fans alike. One of the objectives, is to help prevent further pain or suffering from a previous injury, and the CFL couldn't be more keen to be working with Monovisc to assist in the health and safety of our players."
- Tyler Mazereeuw, Vice President, Corporate Partnerships, Canadian Football League
"This wonderful three-year marketing partnership with the Canadian Football League is a first for us at PENDOPHARM and we are looking forward to building a strong bond and a long-lasting relationship between both organisations. Our diverse portfolio of Brands is built to address the specific needs of both patients and healthcare professionals in order to improve the quality of life of all Canadians. Monovisc® is the perfect example of this with a product profile aligned perfectly with the need for a viscosupplementation treatment of choice for professional and former athletes, Canadian consumers, or those suffering from a previous injury. The shared passion that both the CFL and Monovisc® have to allow people to enjoy their life to the fullest led to an extraordinary partnership like this one."
- François David, Senior Marketing Director, Pendopharm
• Discuss this story on the Canadian Football League message board...


Canadian Football League Stories from November 24, 2015
The opinions expressed in this release are those of the organization issuing it, and do not necessarily reflect the thoughts or opinions of OurSports Central or its staff.