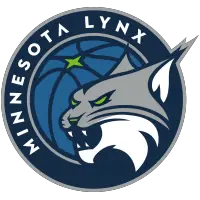 Canada Advances to First Semifinal in 36 Years with 79-60 Win over Puerto Rico At FIBA Women's World Cup 2022
September 29, 2022 - Women's National Basketball Association (WNBA) - Minnesota Lynx News Release



SYDNEY, Australia - The Senior Women's National Team defeated Puerto Rico 79-60 on Thursday to advance to the FIBA Women's Basketball World Cup 2022 Semifinals. This is the first time that Canada has reached the semifinal of the World Cup since a third-place finish at the 1986 FIBA World Championship for Women.
"In this moment I want to say congratulations to [our] Canada Basketball family because to be here in the semifinal is not just what we are doing on the court, many people are working really hard in Toronto, in Canada," Team Canada head coach Víctor LaPeña said. "What we are doing on the court in this tournament is for all Canada Basketball and for our family. Congratulations because I know all of you wake up to watch the game. Keep enjoying and keep dreaming. Why not -
Kia Nurse's 17 points led a balanced-scoring effort from the Canadians who had five players reach double figures. Nurse shot 6-for-12 from the floor, including 4-for-7 from beyond the arc in 24 minutes.
"This is a great accomplishment for Canada Basketball," Nurse said. "It's been a really long time coming. Getting to this point, I think it speaks a lot to those who have come before us to help us grow the game in Canada, to help us to continue to gradually climb the ladder as we have in the last number of years."
After making her return to the court in this tournament a week ago, following an 11-month layoff to rehab from ACL surgery, Nurse is soaking up this World Cup experience.
"It's been a really long road," Nurse said. "When you're a professional athlete, sometimes there's a lot of pressure and there's a lot of love/hate for the game. Right now it's just fun. Everything about basketball right now is really fun and that's the joy you have when you're like four or five, just starting to play the game. Just really excited to be out here. And this makes it even more special."
In addition to Nurse's big night, Bridget Carleton added 15 points, Natalie Achonwa and Laeticia Amihere each scored 12 points and Kayla Alexander pulled down 13 rebounds. Shay Colley added 11 points and six assists in the victory.
Arella Guirantes scored a game-high 19 points and Trinity San Antonio added 16 points for Puerto Rico in the loss. Mya Hollingshed had 12 rebounds.
Canada used an early 13-0 run to build a 15-point lead after the opening 10 minutes of play. They maintained their lead throughout, leading by 21 at the half and by 18 going into the fourth.
Canada shot 40 percent to Puerto Rico's 36 percent, while connecting on 8-of-21 (38 percent) attempts from beyond the arc, compared to 4-of-19 (21 percent) attempts from deep for Puerto Rico.
The Canadians took excellent care of the ball in the game, turning it over just four times as they held a 16-4 advantage in points scored off turnovers. This was the lowest tally for turnovers in a game in a Women's World Cup game in over 30 years.
With the win comes a semifinals meeting with the undefeated United States.
"We have to focus on the next game before anything," Nurse said. "That's the US. I've played for a dynasty before. Part of what we were able to do is we went out there and warmed up and people thought, 'Oh, we've got to play UConn today,' and we were up 20 before the game started. I think sometimes you can get in that same mentality with the US. You have to go into the game thinking you can win the game. I play against these guys everyday, so I feel good about this. Give ourselves a chance, have some confidence. Why not, right -
Nurse opened second-quarter scoring with a pull-up three. After a pull-up jumper from Isalys Quinones, Canada called a timeout with 8:02 remaining in the half. Amihrere scored out of the timeout for Canada and then Alexander had an offensive putback off of a miss from Fields, extending Canada's lead to 18 points.
A three for Fields extended Canada's lead to 22 with 3:39 remaining in the half. After back-to-back buckets for Jennifer O'Neill, Puerto Rico fouled Sami Hill with 2.3 seconds remaining in the half. Hill made both of her free throws, giving Canada a 44-23 lead at the break.
Like the second quarter, Nurse opened second-half scoring with a three, her fourth in the game. Guirantes connected on a three as the shot clock expired to get Puerto Rico within 19 points with 7:45 remaining in the quarter, but Puerto Rico couldn't slow Carleton as she scored a tough pull-up jumper while being fouled by Mya Hollingshed. She made the free throw to complete the three-point play and put Canada up by 21.
‍Guirantes continued to show her full game against Canada, scoring on a hook shot with 4:59 remaining. Achonwa came back with a hook shot of her own and then scored on a jumper while being fouled. After Amihere got her own offensive rebound and scored on the putback, Puerto Rico called timeout, trailing 58-33 with 3:27 remaining in the third.
Guirantes scored again at the end of the shot clock and then Quinones drilled a pull-up three to get Puerto Rico within 19 with 38 remaining in the third. Alexander fouled Guirantes with a second remaining. After Guirantes made one of two free throws, Canada went into the fourth with an 18-point lead, 60-42.
Despite Puerto Rico's best efforts, they were unable to slow Canada in the fourth as the Canadians held their lead and won the quarter 19-18. Out of the timeout, Guirantes hit a three-pointer and then got her own offensive rebound and scored on a layup, but Canada still led by 18 points with 6:36 remaining. Puerto Rico continued fighting until the final buzzer sounded, but didn't get any closer the 18 points the rest of the way.
Canada will face the United States in the semifinals on Friday, Sept. 30 at 3 a.m. ET. Fans can catch all of the action live from Australia on Sportsnet.
• Discuss this story on the Women's National Basketball Association message board...


Women's National Basketball Association Stories from September 29, 2022
The opinions expressed in this release are those of the organization issuing it, and do not necessarily reflect the thoughts or opinions of OurSports Central or its staff.