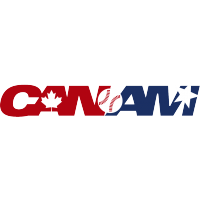 Brockton Wins NEL Championship
September 11, 2003 - Canadian American League (Can-Am) News Release



BROCKTON, Mass. – Brockton closer Conor Brooks got North Shore's Eddie Muth to pop up to second baseman Mike Torres to clinch a 4-1 win and a three-game Rox sweep of the Northeast League Championship Series.
Brockton scored first off loser Klae Calvert in the first inning. Abner Arroyo doubled to right field and Jake Daubert knocked him in with a single to right field.
North Shore evened the score at 1-1 in the third inning when Fran Riordan started the inning with a solo home run to left field.
The Rox went up 2-1 in the fourth inning when Craig Lewis singled, moved to second on an error by shortstop Yuri Sanchez and scored on a Francisco Matos double to left field.
Brockton punctuated the lead with solo home runs in the fifth and sixth innings. Nestor Smith bombed one out of the park to right field and Lewis drove one out to left field an inning later, both with two outs.
"It's taken us a few innings to get to their starting pitching because their pitching is so good," Lewis, who went 2-for-3, said. "We had a couple good innings and we were able to come through in the end. Everybody in the lineup did a great job hitting.
Brooks recorded saves in all three championship series games, closing the door in the ninth inning Thursday. He got Frank Charles to fly out and Rob Fischer to hit a roller to first base before retiring Muth. Brooks allowed one hit in four innings and struck out three in the series.
Matos was named Daktronics Northeast League Championship Series Most Valuable Player. He went 1-for-3 with an RBI double in the title game and 5-for-10 with a double, triple, two runs and two RBIs. He went 10-for-24 in the playoffs.
"We knew if we jumped in front right away they were going to be in trouble," Matos said. "We played just great baseball in the playoffs.
Rookie left-hander Scott Martin started and earned the win. He tossed 6 2/3 innings, allowing four hits, one run, one walk and struck out six. Right-hander Tony Stutz bridged the gap between Martin and Brooks, going 1 1/3 perfect inning with two strikeouts.
Calvert pitched a complete game in the losing effort, the fourth complete game in North Shore's six playoff contests. He allowed six hits, four runs, three earned runs, no walks and fanned eight batters.
• Discuss this story on the Canadian American League message board...


Canadian American League Stories from September 11, 2003
The opinions expressed in this release are those of the organization issuing it, and do not necessarily reflect the thoughts or opinions of OurSports Central or its staff.