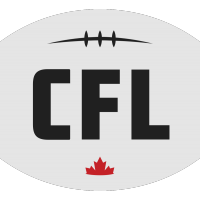 BC Lions Trade up to Select Jordan Williams First Overall in 2020 CFL Draft
April 30, 2020 - Canadian Football League (CFL) News Release



TORONTO - The Canadian Football League (CFL) is proud to welcome Jordan Williams as the first overall selection in the 2020 CFL Draft. The BC Lions traded up from the No. 3 position to draft the linebacker out of East Carolina University.
2020 CFL DRAFT - FIRST ROUND
No. Team Name Position School Hometown
1 BC Jordan Williams LB ECU Louisville, Ken.
2 Toronto Dejon Brissett REC Virginia Mississauga, Ont.
3 Calgary Isaac Adeyemi-Berglund DE Southeastern Louisiana Dartmouth, N.S.
4 Edmonton Tomas Jack-Kurdyla OL Buffalo Montreal
5 Hamilton Coulter Woodmansey OL Guelph Toronto
6 Ottawa Adam Auclair DB Laval Quebec City
7 Saskatchewan Mattland Riley OL Saskatchewan Melfort, Sask.
8 Hamilton Mason Bennett DE North Dakota Winnipeg
9 Toronto Theren Churchill OL Regina Stettler, Alta.
BY THE NUMBERS
Positional breakdown
Offensive linemen: 4
Defensive end: 2
Linebacker: 1
Receiver: 1
Defensive end: 1
Provincial breakdown
Ontario: 2
Quebec: 2
Nova Scotia: 1
Saskatchewan: 1
Manitoba: 1
Alberta: 1
School breakdown
NCAA: 5
U SPORTS: 4
FIRST ROUND AT A GLANCE
After acquiring the pick via trade, the BC Lions selected first overall for the fifth time in franchise history; the most recent occasion came in 1999 with defensive lineman Rob Meier.
East Carolina's Jordan Williams is the first linebacker to be selected first overall since Henoc Muamba in 2011. The selection marks the fifth time in CFL Draft history that a linebacker has been taken No. 1. Williams is the first player in ECU history to be drafted by the CFL.
For the sixth consecutive year, the first overall selection has come from the NCAA.
2019: Shane Richards
2018: Mark Chapman
2017: Faith Ekakitie
2016: Josiah St. John
2015: Alex Mateas
The last U SPORTS player taken No. 1 was Laval's Pierre Lavertu by Calgary in 2014.
The 2020 CFL Draft marks the first time since 1999 that a CIS/U SPORTS player was not selected in the Top-4.
No. 5 overall pick, OL Coulter Woodmansey, is the highest Guelph player chosen since Rob Maver was selected fifth overall in 2010. Prior to that occasion, Mike O'Shea was drafted fourth overall in 1993.
DB Adam Auclair is the 11th player from Laval to be drafted in the first round since 2005. Since that year, Laval ranks second in first round selections behind Calgary's 14. Auclair represents the highest selection for a defensive back since Chris Ackie was taken fourth overall in 2015.
OL Theren Churchill is the first Regina player to be selected in the first round since OL Brendon LaBatte was drafted sixth overall by Winnipeg in 2008.
CFL.ca will cover the remaining rounds of the draft with CFL host Brodie Lawson and CFL.ca columnist, draft insider and TSN Radio host Marshall Ferguson. The live show will include the latest picks, in-depth analysis and interviews with a number of the newly-drafted players. RDS will air a draft recap special on May 1 at 6:30 p.m. ET.
• Discuss this story on the Canadian Football League message board...


Canadian Football League Stories from April 30, 2020
The opinions expressed in this release are those of the organization issuing it, and do not necessarily reflect the thoughts or opinions of OurSports Central or its staff.