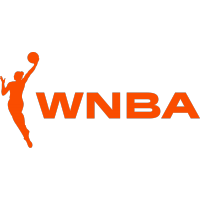 Aces Win First Championship in Franchise " and Las Vegas " History
September 19, 2022 - Women's National Basketball Association (WNBA) News Release



On Dec. 11, 2017, a press conference was held at the Mandalay Bay Resort to formally introduce the Las Vegas Aces to the WNBA. In addition to unveiling the team name, logo, and colors, there were two words on the backdrop: "All In."'
From a marketing standpoint, the tagline was perfect. It was a great play on words, tying in the card-playing moniker of the team's name to the act of pushing all your chips in for a final bet on a big hand.
But the phrase also embodied the idea of being "All In"' on bringing this franchise from San Antonio to Las Vegas, establishing a new WNBA market, building a winning culture, and putting a great product on the court in the Entertainment Capital of the World.
Entering the 2022 WNBA Playoffs, the Aces unveiled a new tagline for the postseason: "Raise The Stakes."' Sure, having the best record during the regular season was great. So was winning the second-annual Commissioner's Cup (and earning those bonuses!). But the stakes are at their highest in the postseason, and the team would have to reach new heights to finally break through and win that elusive first championship.
After a hard-fought four games with the Connecticut Sun, the Aces can add another casino-related tagline to their repertoire: "Jackpot!"' as they just secured the WNBA's most valuable prize "" the championship trophy.
Behind a game-high 20 points from Finals MVP Chelsea Gray, another double-double from A'ja Wilson, and the clutch shooting of Riquna Williams with 17 points off the bench, the Aces earned a 78-71 road win over the Sun to win the best-of-five championship series three games to one.
The championship was the first for one of the WNBA's original eight franchises "" the team began as the Utah Starzz from 1997-2002, then relocated to San Antonio as the Silver Stars (and later just Stars) from 2003-2017, before relocating to Las Vegas ahead of the 2018 season.
The Aces also became the first major professional sports team to win a championship for Las Vegas "" a town that now boasts the NFL's Raiders and the NHL's Golden Knights along with the Aces. Mark Davis is the owner of both the Aces and Raiders and made sure he was on hand in Uncasville, Connecticut, to receive the championship trophy from WNBA Commissioner Cathy Engelbert before handing it over to the players to begin the celebration.
Wilson. "When you have an owner like Mark so dialed in and trustworthy of you and figuring out what can we do better, how can we do more or get people wanting to come to Vegas or just wanting to play better, the sky is the limit for our franchise.
"So, I'm honored to be drafted by them, for them to trust me, for us gain a Chelsea Gray, for us to be dialed in, for a lot of our starting five to be back, that's how you create a legacy and how you create a standard. I think we found ourselves in this league where everyone has their standard of how they've won, and we are creating that. Our journey is just beginning, and it's been amazing so far.
"When you have a coach like Becky Hammon that is dialed into who we are and where we want to be, the sky is the limit for us. We just have to trust each other and talk and communicate with one another of what we want and what our roles are in this franchise."'
Hammon spent the back half of her playing career with the franchise during its time in San Antonio. Hammon earned three All-Star selections in those eight seasons from 2007 to 2014 and three All-WNBA team honors. She missed nearly the entire 2013 season after suffering an ACL tear. During her year-long rehabilitation, she regularly attended San Antonio Spurs' practices, coaches' meetings, and games as the seeds of a future coaching career were being planted.
After retiring from the WNBA in 2014, Hammon was hired as an assistant coach with the Spurs under head coach Gregg Popovich. She remained on the Spurs' bench for eight seasons before being offered and accepting the head coaching job with the Aces in December of last year.
She became the first person in league history to make the Finals as both a player (2008 with San Antonio) and a coach (2022 with Las Vegas) "" and she did so with the same franchise. Just nine months after being named head coach, Hammon has won her first championship, becoming the first coach to win the title in their debut season, excluding the league's inaugural season in 1997 when every coach was a first-time WNBA coach.
When discussing Hammon's impact on this team, we go back to the phrase we began with: "All In."' Hammon set the tone immediately with her team when Vegas opened training camp in mid-April.
"Really, first thing that you have to do in building a championship culture is to set a tone of accountability first and foremost,"' said Hammon. "Bringing people together for a common goal that's bigger than themselves, and then you've got to get the buy-in factor. My buy-in factor on each one of these women has been high, and I think they respond to me well. And you know, I try to be very clear with what their job is, what the expectation is. Then, everybody is held to the same line in the sense of nobody is shooting it over two, three people. Play the right way, and everybody wins, and when we win, everything else takes care of itself."'
"In training camp, you start making those habits and start creating that relationship,"' added Gray. "When the season starts, and you're in the thick of things, you have things to fall back on "" what type of person, what type of competitor they are. So, she started off from the beginning, making sure she is not going to be easy on us, just making sure that we are ready when the time comes."'
"Just really happy for the girls overall. They stayed focused. This has been the goal since training camp,"' said Hammon. "Luckily, I got a group of really resilient players, and you know, I said it out there, but probably the biggest thing I'm proud of is just how they have come together over the course of the past five, six months to really become a team. And you saw different people step up at different moments tonight, and that's what makes us difficult to beat."'
Nothing sums up that sentiment more than Riquna Williams' performance in Game 4. Through the first three games of the series, Williams scored 11 points on 4-17 (23.5%) shooting from the field and 3-14 (21.4%) from 3-point range. But down the stretch, Hammon countered Connecticut's big lineup by going small and looking for open looks against the Sun defense.
After Connecticut had gone on an 8-0 run to turn a 67-61 Las Vegas lead into a 69-67 Connecticut lead. With less than two and a half minutes to play in the fourth quarter, Williams took over. She knocked down three consecutive shots: a pull-up 3-pointer from left-wing to put Vegas back on top; an open catch-and-shoot 3-pointer from the top of the key off a pass from Kelsey Plum after Connecticut doubled her on the guard-to-guard screen; then a tough step-back jumper from just inside the arc to push the lead to four with under a minute to play.
Williams' last two jumpers, as well as a pull-up in the paint from Plum with 25 seconds left and a free throw from Young with 16 seconds left, were part of an 8-0 run by Las Vegas to close the game and start the celebration.
After the team was presented the championship trophy, it was time to honor the Finals MVP, and the Aces had a pair of strong candidates in Wilson and Gray. Wilson nearly averaged a 20-10 in the Finals as she finished with 20.0 points, 9.8 rebounds, 2.5 blocks, and 1.5 steals per game while shooting 55% from the field. Gray finished the series at 18.3 points and 6.0 assists per game, shooting 58.5% from the field and 45.0% from 3-point range against one of the top defensive teams in the WNBA.
The honor went to Gray, who was not only brilliant in these Finals but was absolutely spectacular throughout the entire postseason. In Las Vegas' ten-game run to the title, Gray averaged 21.7 points and 7.0 assists per game while shooting 61.1% from the field and 54.4% from 3-point range.
As impressive as that shooting percentage is, it still doesn't come close to telling the whole story. Gray was hounded by the Sun defense all series long; she attempted (and made) contested shot after contested shot as Connecticut threw every defender they could to try to stop her.
The only time they successfully slowed Gray down was in Game 3 when Sun coach Curt Miller moved to put 6-foot-4 DeWanna Bonner and her 7-foot-plus wingspan on Gray from end to end. The Sun also sent hard hedges and traps on any Vegas screens to force Gray to retreat and get rid of the ball. Gray still shot great percentages in Game 3 (57% from the field, 75% from three) but attempted only seven shots the entire game. It ended up being Vegas' only loss in the series as the Aces adjusted in Game 4, and Gray was able to post her third 20+ point game of the series.
For Gray and the Aces, this 2022 triumph was fueled in part by the disappointing end to last year's playoffs, when Las Vegas was eliminated in the semifinals by Phoenix in five games, with the deciding fifth game played at home in Las Vegas.
"It hurt so much because it was the little things that made us lose,"' said Gray. "It wasn't like the big picture. We had a squad. We were ready for the moment. It's just the little things that hurt us "" defensive possession, turnovers. I replayed the turnover that I had in the fourth quarter that changed the game. I could have got a shot up.
"That replays in my head when I come back in those moments, and now I'll just have a different replay in my head. It was a tough moment, but it built character, and it built for next year. It was setting something up for the following year."'
Trying to avoid that feeling of hurt and disappointment from last season helped lead the Aces to their championship success this year, but how will they respond next year as the defending champions? During the postgame press conference, Gray was quick to dismiss talk of the future as she wanted to remain in the present and soak in this year's accomplishment.
The Aces went "All In,"' they "Raised The Stakes,"' and now they've finally hit the "Jackpot"' with their first WNBA championship in franchise history. And with the core of this team under contract and set to return in 2023, let's jump on next year's tagline. Sticking with the card theme, I think "Double or Nothing"' has a nice ring.
• Discuss this story on the Women's National Basketball Association message board...


Women's National Basketball Association Stories from September 19, 2022
The opinions expressed in this release are those of the organization issuing it, and do not necessarily reflect the thoughts or opinions of OurSports Central or its staff.