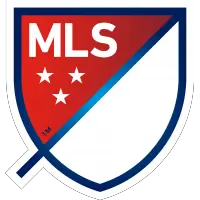 A Letter From MLS Commissioner Don Garber - World Malaria Day
April 25, 2008 - Major League Soccer (MLS) News Release



Dear Friend,
As the inaugural World Malaria Day approaches on Friday, April 25th, 2008, MLS W.O.R.K.S., the League's community outreach program is teaming up with the UN Foundation's Nothing But Nets campaign to raise money to purchase long-lasting insecticide-treated bed nets. Malaria is the leading killer of children in Africa and every 30 seconds a child dies from this devastating disease. With a simple bed net - - costing only $10 dollars, a child's life can be saved.
Throughout 2008, Major League Soccer and national partner Makita industrial power tools - - along with other professional sports leagues including the NBA and the WNBA - - will be engaging our teams and fans through a series of in-stadium events, halftime presentations, auctions and fundraisers.
In addition, individual players are getting involved, including Chicago Fire midfielder Diego Gutierrez and Houston Dynamo midfielder Dwayne De Rosario, both national spokespeople for the Nothing But Nets campaign. Last year, Diego and Dwayne, along with their wives, traveled to Mali, Africa, to personally distribute bed nets. We plan to have a number of MLS players travel to Africa again in 2008.
Many other MLS players are joining the Nothing But Nets' campaign. Chicago's Andy Herron, San Jose's Nick Garcia and Chivas USA's Alecko Eskandarian joined Diego to film a public service announcement that will raise awareness of the issue to soccer fans world-wide. On Friday, D.C. United's Ben Olsen will represent MLS W.O.R.K.S. at the World Malaria Day event to be held at the White House with President George W. Bush.
Nothing But Nets continues to develop unique ways to engage the public in the campaign to prevent malaria, including an online video game that makes it easy and fun to send a net and save a life. Each time an individual signs up and plays the new, online game "Deliver the Net" at www.NothingButNets.net/game, a generous sponsor will send a net to Africa on their behalf. More than 7,300 people have already signed-up and sent a net. We encourage you to try the game.
I have been actively involved with the Nothing But Nets program and believe it is critically important to ensure that all children have the opportunity to live productive and healthy lives. Yesterday I participated in a luncheon and press conference at the United Nations to launch World Malaria Day. As a parent of two active young adults, I am thankful that my children have been able to grow up in a safe and disease-free environment. You can participate as well and it is very easy to get involved. A long-lasting insecticide-treated net costs just $10 to buy, send and educate parents on their use. This net can protect a family of four for five years.
I am proud of the commitment that Major League Soccer and MLS W.O.R.K.S. have made to the Nothing But Nets campaign. I encourage you to help too. Go to www.NothingButNets.net/mlsworks to send a net, and save a life.
Sincerely,
Don Garber
Commissioner, Major League Soccer
• Discuss this story on the Major League Soccer message board...


Major League Soccer Stories from April 25, 2008
The opinions expressed in this release are those of the organization issuing it, and do not necessarily reflect the thoughts or opinions of OurSports Central or its staff.