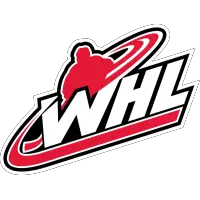 Ticket Packages Announced for 2020 Memorial Cup Presented by Kia
March 29, 2019 - Western Hockey League (WHL) News Release



Kelowna, B.C. - The Host Committee for the 2020 Memorial Cup presented by Kia is excited to be releasing the details about 2020 Memorial Cup Ticket Packages. Current Kelowna Rockets season ticket holders, some of the most dedicated and longest standing fans of the Kelowna Rockets, will get the first opportunity to purchase 2020 Memorial Cup Ticket Packages with their season ticket renewals.
The next release, and only other way to guarantee a seat at the Memorial Cup tournament, will be to become a 2019/2020 Rockets Season ticket holder and have the option to buy 2020 Memorial Cup ticket packages when purchasing their new seasons tickets. A priority list will be established for those interested in becoming 2019/2020 season ticket holders, visit www.kelownarockets.com/season-tickets for more information.
"We are so thrilled to be hosting the Memorial Cup again in Kelowna in 2020. We had such an incredible tournament back in 2004 with our Kelowna Rockets hoisting the cup!" said 2020 Memorial Cup Host Committee Chair, Tom Dyas. "For 2020, it is important for us to keep raising the bar for this tournament. We want to engage the community and create a truly electric atmosphere not only in Prospera Place, but throughout Kelowna!"
2020 Memorial Cup Ticket Packages are $567.00 plus applicable taxes & fees to attend all six round robin games, possible tie breaker game, semi-final and final game:
- Friday, May 22 - Game 1
- Saturday, May 23 - Game 2
- Sunday, May 24 - Game 3
- Monday, May 25 - Game 4
- Tuesday, May 26 - Game 5
- Wednesday, May 27 - Game 6
- Thursday, May 28 - Game 7 (Tie Breaker Game if necessary)
- Friday, May 29 - Game 8 (Semi Final)
- Sunday, May 31 - Game 9 (Final)
Kelowna Rockets 2019/2020 Hockey Only, Adult Season Ticket packages are $591.50 plus applicable taxes & fees and include two home Playoff Games. Both Kelowna Rockets Season Tickets and 2020 Memorial Cup Ticket Packages are eligible to be paid over a seven-month payment plan from May 15, 2019 to November 15, 2019. For more information about Kelowna Rockets 2019/2020 Seasons Tickets please visit: www.kelownarockets.com/season-tickets.
As an added incentive, those Season Ticket holders who purchase both their season tickets and Memorial Cup Packages and pay in full before May 3rd, 2019 will be entered to win the Ultimate VIP 2020 Memorial Cup Experience for Two which will include:
- Two Memorial Cup Ticket Packages
- Two Tickets to the 2020 Memorial Cup Opening Banquet Gala
- Two Kelowna Rockets Memorial Cup Jerseys
- VIP Tickets to other 2020 Memorial Cup Special Events
- 2020 Memorial Cup Apparel
"Today is an exciting day for our Hockey Club and community as we look forward to the 2019/2020 season and the 2020 Memorial Cup being hosted in our beautiful backyard," says Bruce Hamilton, Owner, President and General Manager of the Kelowna Rockets. "Before we close the door on this season, I want our fans to know that I understand and share in their disappointment of this year's final results. The next couple months are going to be very busy for myself and our scouting staff, but we are excited about the challenge that lies ahead of us to add some new players to our roster."
Bruce is optimistic about the upcoming season. "We are excited to be holding the 5th overall pick in this year's Bantam draft, one of the earliest selections in the past number of years. Vancouver is hosting the upcoming NHL Draft this June and we are very proud to have a number of Kelowna Rocket players projected to be selected in the early rounds. The European draft will give us the opportunity to add another depth player to join Lassi Thomson. As we move forward in our off-season we want to ensure our fans and the community understands we are committed to do whatever it takes to have a championship calibre team in place for the 2019/2020 season, the 2020 Memorial Cup and the seasons to follow."
The Memorial Cup Tournament is about so much more than just hockey and with Kelowna hosting in 2020 the draw to our destination will be huge. Kelowna Rockets Alumni have already been involved in the Memorial Cup bid process and are thrilled to be returning to support the 2019/2020 Kelowna Rockets.
Josh Gorges, the Captain of the 2004 Kelowna Rockets Championship team is excited to be involved in the 2020 Memorial Cup. "It has been an exciting experience for me to be able to play a role in the bid process to bring the 2020 Memorial Cup back to Kelowna. I will never forget the atmosphere of the building during the regular season leading into the 2004 Memorial Cup and that feeling of stepping out onto the ice knowing that our fans were behind us. To have the opportunity to play on that stage in front of your home crowd was a once in a lifetime experience and it remains one of the highlights of my career. I, along with many of my 2004 teammates, and other Rockets Alumni look forward to supporting the Rockets on their quest for the Cup and being there to cheer them on next May!"
The 2020 Memorial Cup Host Committee will also be launching Sponsorship Packages in late April that will include incredible opportunities throughout the community.
• Discuss this story on the Western Hockey League message board...


Western Hockey League Stories from March 29, 2019
The opinions expressed in this release are those of the organization issuing it, and do not necessarily reflect the thoughts or opinions of OurSports Central or its staff.