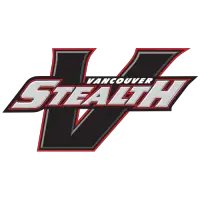 Stealth Players Reflect on Father's Day
June 15, 2018 - National Lacrosse League (NLL) - Vancouver Stealth News Release



Athletes, no matter the level or sport, thrive for winning and greatness.
Championships especially are used to define careers. And while winning titles or individual accolades at whichever level are fantastic and a wonderful accomplishment, there is something special that tops even that: fatherhood.
Like many of his teammates with the Vancouver Stealth, Joel McCready is no stranger to success, both at the team level and in regards to individual accolades. But ask him what the best thing to ever happen to him and there is no hesitation in his answer: being a father.
McCready is one of four members of the National Lacrosse League team who will celebrate Father's Day on Sunday with children of their own.
McCready has two daughters, Cliff Smith and Rhys Duch each have a son and a daughter, and Matt Beers has a son with another child on the way.
"It is the best thing ever, to be honest. It is the thing I am most proud of in the whole world," McCready said. "It is probably the best part of my life, having the girls at home and being able to play with them and watch them grow.
"Seeing the world through their eyes is an experience like none other."
McCready's daughters turn four (in August) and two (in September), respectively.
And while some athletes struggle with the balance between parenthood and continuing to excel in their profession, McCready said becoming a father helped him.
"It put things into perspective for me and it taught me how to be more patient and understanding and slow things down a little bit and take a look at the big picture before you dive into things," he explained.
And with his daughters getting older and able to appreciate more what their dad is doing on the lacrosse floor, that makes things even more special.
"When you know they are in the crowd watching you, you want to make them proud and get a win and just play a way that they would be proud of."
McCready's teammates and fellow fathers also embrace and express the joys of fatherhood.
Duch's son turn three in September and his daughter will be one in August.
"Fatherhood means everything to me. It's a crazy, unique level of selfless love where everything you do is for them or with them in mind," Duch described.
Smith has a three-year-old son and an 18-month-old daughter. Nearly every home Stealth post-game the past couple of seasons, Smith could be seen with his son either on his shoulders or in his arms.
The responsibility of fatherhood also helps the players put things in perspective.
"It helps remind you of what your priorities are. You can come home from a bad road trip and your kids have no idea (what may have happened) so it is good in that regard in that it helps you turn it off."
One of Beers' first jobs was at a daycare when he was younger, so playing or being around kids was no shock to him when his son was born. He and his wife are also expecting.
"We play sports, cars, read books, anything goes," Beers said when asked to describe his parenting style. "I'll do anything to get a smile."
Family provided a balance from the rigors of everyday life.
"Being a dad has put things in perspective," Beers explained. "Family is the most important thing in the world."
It is a feeling shared by his teammates.
"Fatherhood has changed me quite a bit," Duch said. "You are responsible for your kids and they rely on you in every way. It's very humbling and at times extremely challenging, but an awesome feeling.
"It has taught me patience - lots of patience - and a new level of love really."
Images from this story
• Discuss this story on the National Lacrosse League message board...


National Lacrosse League Stories from June 15, 2018
The opinions expressed in this release are those of the organization issuing it, and do not necessarily reflect the thoughts or opinions of OurSports Central or its staff.