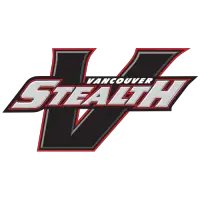 Canucks Sports & Entertainment Acquire Stealth
June 18, 2018 - National Lacrosse League (NLL) - Vancouver Stealth News Release



The Vancouver Stealth professional lacrosse team has been purchased by Canucks Sports & Entertainment. The below messages have been prepared by Vancouver Stealth former owner, Denise Watkins, and Jason Winslade from the Township of Langley, respectively.
Canucks Sports & Entertainment have also prepared a Press Release and Letter that can be found here.
"I am pleased to announce that today, the National Lacrosse League's Board of Governors approved the purchase of the Vancouver Stealth by Canucks Sports & Entertainment. The team will play in Vancouver at Rogers Arena during the National Lacrosse League's 2018/19 season starting in December this year.
"The Stealth relocated from Washington state to Langley in 2013, the same year we played the NLL's championship game against the Rochester Knighthawks at the Langley Events Centre. I knew we found our home after that game," Watkins said in announcing the sale. "The LEC management, staff, sponsors and fans across British Columbia welcomed us to the building that night. While we lost the championship game, soon after we won a home that will forever be in my heart.
"Over my 11 years as owner, I've come to love this game and the lacrosse community. I want to thank the season ticket holders, fans and sponsors who supported us. I also want to thank the LEC Management and Staff for their passionate support of the team and for helping us put on a great game day presentation for our fans."
"I'm excited that the game we all love will remain in the Lower Mainland and will have a long term future. I've always known that my role was that of a builder and caretaker, and we would ultimately transition the team to a larger organization with greater resources. This was truly a heartbreaking decision. While I would have liked to go out on top of the standings, I believe our fans will be pleased with the direction the Canucks organization takes the team. I've already committed to become the team's first season ticket holder and I'm hopeful you will join me in wishing the Canucks great success."
"Langley Events Centre is proud to have worked cooperatively with the National Lacrosse League and the Stealth organization to bring the league back to Metro Vancouver in 2014. For the past five seasons the facility and it's staff have been home to the league and the BC lacrosse community and we look forward to working with the NLL and Canucks Sports & Entertainment to continue to support the franchise, the league, and the growth of the sport in our province," Winslade said.
• Discuss this story on the National Lacrosse League message board...


National Lacrosse League Stories from June 18, 2018
The opinions expressed in this release are those of the organization issuing it, and do not necessarily reflect the thoughts or opinions of OurSports Central or its staff.