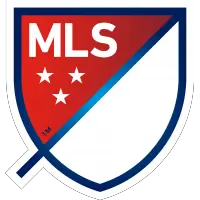 OSC Weekly Ratings Wrapup
by David Carlson
May 8, 2019 - Major League Soccer (MLS)



XFL Announces TV Partners and Schedule
The XFL announced that FOX and ABC, along with their cable mates ESPN and FS1, will show all the league's inaugural season games in 2020. They also unveiled the schedule of TV windows. The XFL is head and shoulders above the Alliance of American Football from a TV network exposure standpoint. The AAF was telecast primarily on NFL Network and CBS Sports Network, with a couple of games on TNT and a premier showing on CBS.
The broadcast windows stay pretty consistent on Saturdays, as ABC has a game all 10 weeks at 2pm Saturday. FOX gets a game at 5pm Saturdays weeks 1-8, although week 6 is on FS2, most likely because of NCAA Basketball conference championship games that weekend on both FOX & FS1, and then moves to having a Thursday Night Football game in prime time in weeks 9 and 10. Sundays bounce around FOX, ABC, ESPN, ESPN2 and FS1. The game times also move around, with back to back games starting anywhere from Noon to 4pm.
In the playoffs, FOX and ESPN split the duties for the semifinals, with ESPN getting the XFL Championship game. The interesting wrinkle there is April 26 should be the Sunday after the 3 days of NFL Draft coverage on ESPN. Whether the NFL will be in favor of ESPN showing XFL promotion during the NFL draft remains to be seen, but, one has to imagine this was a key reason for choosing that weekend.
Last Week's OSC Leagues Ratings Summary:
Saturday May 4
MLS on ESPN, 2pm
0.12, 260k
 
Sunday May 5
MLS on FS1, 9pm
Not ranked in Top 150
An interesting comparison of who watches what and where the demographics of the sports are heading was apparent right next to each other in the Saturday ratings list:
53
MLB REGULAR SEASON Cardinals/Cubs
FS1
4PM
0.13
581
 
54
MLS REGULAR SEASON NY RED BULLS/LA GALAXY
ESPN
2PM
0.12
260
The Major League Soccer and Major League Baseball games were both Saturday afternoon showings. Certainly ESPN is a bit more visible and available than Fox Sports 1, but otherwise the opportunity to watch either one was there for most people. And for the 18-49 age crowd, they watched both around the same amount, with MLB getting just a hundredth of a point more viewers, likely around 13,000 more people in that demographic. Meanwhile, over 200k more people aged over 50 watched baseball instead of soccer. The disparity isn't surprising, but the advantage MLB enjoys could literally die off in 25-30 years if they don't start to reach younger viewers at a better rate. It is why I've thought for awhile that by 2050, MLS could be on par in popularity in the U.S. with MLB, if not passing it in popularity.
Back to the present though for MLS: in a direct year to year comparison, last year on the same weekend, MLS on ESPN at 2pm had NY Red Bulls vs. NYC FC, and got a 0.14 and 334k.
NOTE: Don't know what the "demo" is? Unsure of why the different ratings numbers don't match up? Read our explanation of TV ratings in our first article here.
• Discuss this story on the Major League Soccer message board...


Major League Soccer Stories from May 8, 2019
The opinions expressed in this article are those of the writer(s), and do not necessarily reflect the thoughts or opinions of OurSports Central or its staff.