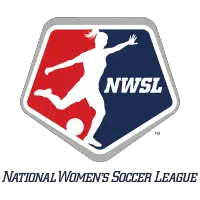 NWSL Announces Schedule of Events Surrounding 2022 NWSL Championship, Presented by Budweiser
September 28, 2022 - National Women's Soccer League (NWSL) News Release



NEW YORK - The National Women's Soccer League today announced the full slate of events surrounding the 2022 NWSL Championship, presented by Budweiser in Washington, D.C. In addition to the league's primetime championship match on Saturday, October 29, the NWSL, its partners and fans will celebrate the culmination of the 10th anniversary season and 50 years of Title IX. Highlighted by the "Score More for Title IX" summit developed in partnership with Billie Jean King Enterprises, a variety of events will occur ahead of Saturday's match including community activations, the return of Fan Fest and more.
"This year's NWSL Championship marks the end of a historic season," said NWSL Commissioner Jessica Berman. "We're excited to host a series of events to salute not only the accomplishments of our teams and players in reaching the final but also the efforts of those who have given this league and the broader women's sports landscape the platform it deserves, from fans to sponsors to thought leaders and beyond. We look forward to welcoming everyone to Washington, D.C. for what will certainly be an exciting event on and off the field."
Nationwide, the NWSL's exclusive insurance partner and presenting sponsor of the Community Impact Award, has teamed up with the league to support the local community by organizing a sports bra distribution initiative alongside the Washington Spirit's community partner, Leveling the Playing Field, on Thursday, October 27 to benefit a D.C.-area school in need.
Founded in 2013, Leveling the Playing Field's core mission is to redistribute sports equipment to expand access and equity within youth sports and recreation programs in under-resourced communities. In 2022 alone, Leveling the Playing Field has distributed over 5,000 new sports bras to female student athletes in need across 147 unique schools and youth programs.
In partnership with Billie Jean King Enterprises, the NWSL will host a summit entitled "Score More for Title IX" on Friday morning, October 28 at the International Spy Museum. This immersive summit will invite key sports figures, thought leaders and policymakers to celebrate 50 years of Title IX and engage in meaningful discussions about the next 50 years. Notable speakers, hosts and panelists to participate in the discussions include:
Sarah Axelson, Vice President, Advocacy at Women's Sports Foundation
Meghann Burke, NWSLPA Executive Director
Wade Davis, VP of Inclusion Strategy, Netflix, Former NFL Player
Fatima Goss Graves, National Women's Law Center CEO
Dana Jacobson, CBS Saturday Mornings Co-Host and CBS Sports Reporter
Michele Kang, Majority Owner, Washington Spirit and Founder & CEO, Cognosante
AJ Mendez, NY Times Bestselling Author and Producer/Commentator Women of Wrestling
Renee Montgomery, Co-Owner/VP of the Atlanta Dream, 2x WNBA Champion
Chris Mosier, LGBTQIA+ Activist and Triathlete
Alexis Ohanian, Founder of Seven Seven Six, the Co-Founder of Reddit, and a lead founding investor in Angel City FC
Pepper Persley, Journalist and Broadcaster
Eve Rodsky, New York Times best-selling author of Fair Play and National Bestseller, Find Your Unicorn Space
Haley Rosen, Founder and CEO of Just Women's Sports
To close out the day on Friday, Just Women's Sports will host a music-fueled VIP party along the DC waterfront. Bringing together the biggest names in women's soccer, the Just Women's Sports NWSL Championship Party presented by Ally will be a celebration of the NWSL's historic 10th season.
Invitations are required for each of the aforementioned events.
Ahead of the NWSL's primetime match, fans are invited to gather outside the gates of Audi Field along "Audi Drive" from 5:30 to 7:30 p.m. ET for Fan Fest. This year's event will feature athlete autographs, music, food, balloon artists and face painting, the CarMax Skills Challenge, Budweiser Build-a-Bar, Nationwide Kick to Win and more. In addition, Just Women's Sports' signature pregame show The Warm-Up, which launched during last year's NWSL Championship weekend, is back. As part of this year's Fan Fest, The Warm-Up presented by Ally will feature some of soccer's biggest stars breaking down the 2022 season and previewing the NWSL Championship game. Fans are encouraged to bring a sports bra donation for Leveling the Playing Field to Fan Fest.
Coverage of the match will air on The CBS Television Network and stream live on Paramount+ and internationally on Twitch, while pre-match coverage will stream exclusively on Paramount+ beginning at 7 p.m. ET. Additional coverage details will be announced at a later date.
• Discuss this story on the National Women's Soccer League message board...


National Women's Soccer League Stories from September 28, 2022
The opinions expressed in this release are those of the organization issuing it, and do not necessarily reflect the thoughts or opinions of OurSports Central or its staff.