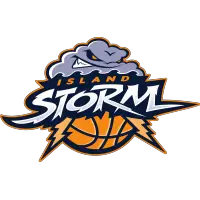 NBLC Cuts: 2020 NBLC Rookie of the Year, Antwon Lillard
May 8, 2020 - National Basketball League of Canada (NBL Canada) - Island Storm YouTube Video



SUBSCRIBE to NBL Canada for more! http://bit.ly/1rw2CFU
And be sure to keep us with us on Social! FACEBOOK: https://www.facebook.com/nblcanada TWITTER: https://twitter.com/NBLCanada INSTAGRAM: http://instagram.com/nbl_canada
About the National Basketball League of Canada
Entering into its ninth championship season, the National Basketball League of Canada (NBLC) is Canada's longest standing professional domestic basketball league being founded in 2011. NBL Canada consists of (8) teams located in London, Windsor, Kitchener-Waterloo, Sudbury, Halifax, Moncton, Prince Edward Island and St. John's Newfoundland. NBL Canada provides a high quality professional sports entertainment environment to their fans and players and is dedicated to raising the profile of the sport of professional basketball throughout Canada by providing an entertaining experience starting at a community level.
• Discuss this story on the National Basketball League of Canada message board...


National Basketball League of Canada Stories from May 8, 2020
The opinions expressed in this article are those of the writer(s), and do not necessarily reflect the thoughts or opinions of OurSports Central or its staff.