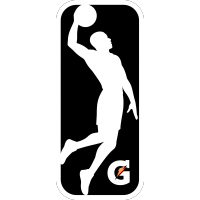 NBA D-League Daily Developments
April 24, 2009 - NBA G League (G League) News Release



ALUMNI ACHIEVEMENTS: A look at D-League Alumni in last night's NBA games:
13 players with D-League experience competed in three NBA playoff games last night, one as a starter.
Starting for the Dallas Mavericks, Jose Juan Barea scored 13 points to go with seven assists. Teammate Brandon Bass added 10 points and five rebounds.
GATORADE CALL-UP BOARD:
Player NBA Team D-League Team Call-Up Dates
Blake Ahearn San Antonio Dakota 11/16/08
Malik Hairston San Antonio Austin 12/22/08
Jermareo Davidson Golden State Idaho 1/5/09
Courtney Sims Phoenix, New York Iowa 1/20/09, 2/13/09, 3/23/09
Anthony Tolliver New Orleans Iowa 1/21/09
Cartier Martin Charlotte Iowa 1/29/09
Trey Johnson Cleveland Bakersfield 2/03/09, 2/20/09
Eddie Gill Milwaukee Colorado 2/09/08
Pops Mensah-Bonsu San Antonio, Toronto Austin 2/25/09, 3/6/09
James White Houston Anaheim 3/3/09
Demetris Nichols New York Iowa 3/6/09
Dontell Jefferson Charlotte Utah 3/11/09
Quincy Douby Toronto Erie 3/24/09
Joe Crawford New York Los Angeles 3/27/09
Shaun Livingston Oklahoma City Tulsa 3/31/09
Marcus Williams San Antonio Austin 4/8/09
Jawad Williams Cleveland Rio Grande Valley 4/9/09
Mouhamed Sene New York Albuquerque 4/9/09
DeMarcus Nelson Chicago Austin 4/9/09
Chris Hunter New York Fort Wayne 4/14/09
ASSIGNMENT BOARD:
Player NBA Team D-League Team Assignment Dates
Morris Almond Utah Utah 3/7/09
J.R. Giddens Boston Utah 3/20/09
Sonny Weems Denver Colorado 4/10/09
• Discuss this story on the NBA G League message board...


NBA G League Stories from April 24, 2009
The opinions expressed in this release are those of the organization issuing it, and do not necessarily reflect the thoughts or opinions of OurSports Central or its staff.