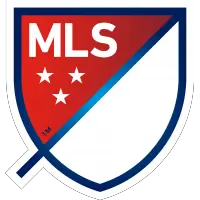 Major League Soccer Hires Paul Mott, Expands Team Services Department
September 17, 2007 - Major League Soccer (MLS) News Release



NEW YORK (Monday, September 17, 2007) - Major League Soccer today announced that Paul Mott, former president of the NBA's New Orleans Hornets and veteran of the NBA's team services department, has been appointed Head of Team Services. In his new role, Mott will oversee the Team Services department for MLS, supporting the business efforts of the League's teams, with a specific emphasis on ticket sales and service functions. He will lead a team of Account Managers to consult, train and implement best practices via the teams' president/general manager and ticket sales and service managers.
"Paul's reputation for competitive and strategic selling is highly recognized within our industry and I am very confident that his breadth of industry expertise will be a great resource to our entire league," said Mark Abbott, president of Major League Soccer. "His knowledge of the soccer community combined with his NBA experience will enhance our team services department."
For the past 12 months, Mott has engaged in a number of consulting projects, including a nine-month project with MLS to develop and relaunch the Team Services department. In this role, he has been working with all 14 Major League Soccer teams individually (including San Jose) and the MLS League Office to improve ticket sales, service and operations.
Prior to his year of consulting, Paul spent five years working within the NBA community. He worked for three-and-a-half years with the division of Marketing and Team Business Operations at the NBA League office, working directly with the teams to improve business practices across the league. Mott served as an in-house business consultant to eight NBA teams, including the Seattle Sonics, where his collaboration with the team president revamped and revived an ailing sales culture, and the New Orleans Hornets, where his prescriptions to overhaul the organization convinced the owner to hire Mott to lead the company.
In April 2005 Mott was appointed President of the New Orleans Hornets. Working with existing staff while making important operational changes, Mott transformed the Hornets in his first 100 days. Season ticket renewals rose, group ticket sales topped those of all 30 NBA teams, and the Hornets sold more season tickets in one quarter under Mott's leadership than the organization had during the entire previous year. The team had turned the corner as a business when Hurricane Katrina hit New Orleans, creating one of the worst natural disasters in US history.
In the days and hours before Katrina's landfall and without benefit of any prior disaster-response plan, Mott engineered the Hornets' safe evacuation from New Orleans. In addition to securing the New Orleans office, he carried with him on portable hard-drives copies of the most important data, ensuring interim team operations from San Antonio and then Houston. In the critical six weeks that followed, with Hornets employees scattered from Orlando, Florida, to Yakima, Washington, Mott provided reassuring leadership and stability in a time of massive upheaval and uncertainty.
Recognizing Oklahoma City as the best option for a temporary relocation of the team, Mott worked closely with NBA attorneys to secure financial support needed to cover extraordinary expenses and provide a hedge against possible revenue shortfall. Instituting thorough-going reforms predicated on effective, best practices and communicating a renewed sense of purpose both internally to all levels of the Hornets organization and externally throughout the local community, Mott led a successful restarting of the business from scratch in a virgin market a mere thirty-five days before the opening of preseason training camp. The resulting synergy between a new market and the new business model propelled Hornets attendance to a seven-year high, tripling the previous season's number of sellouts and virtually selling out every home game. Only a handful of powerhouse teams, such as the Los Angeles Lakers and the Miami Heat, played in better-attended buildings. Team-generated revenues for the multi-million business were significantly increased. Ticket revenue, alone, was increased by more than one third.
Earlier in his career Mott worked for MLS, first at the team level and then for the League Office. From 1996 to 2000 he worked for the Dallas Burn Soccer Club (now FC Dallas) - initially as Vice President of Operations and Administration and then was promoted to Senior Vice President. In 2000, Mott joined the staff at the League Office serving as Vice President of Special Projects. In this role he worked with individual teams to improve ticket sales and created a plan for accountability that helped teams to excel in the area of ticket sales.
Mott was a collegiate All-American at Dartmouth and went on to play for the North American Soccer League's Tampa Bay Rowdies from 1979 to 1981. He was the team's first-round draft choice in the 1979 College Draft and played one outdoor and two indoor seasons (winning North American Soccer League indoor championship in 1979-1980). Mott finished his playing career with New York United of the ASL.
"I am excited about returning to MLS," said Mott. "Brad Pursel has done an excellent job in launching this department the past number of years and I look forward to working with Brad and Bryant as we embark on a new chapter of team services here at MLS."
Pursel, currently in his tenth season at Major League Soccer's League office, will build upon his experience as Vice President, Team Services to broaden his role with MLS and SUM, the preeminent commercial soccer company in the United States. In his expanded role, Pursel will continue to oversee some of the projects that he has worked on in the past, such as developing the League playing schedule, as well as take on the responsibilities of an Account Manager for approximately half of the League's 14 teams. Pursel joined MLS prior to the 1997 season.
In addition, MLS announced the hiring of Bryant Pfeiffer as Senior Director, Team Services. Pfeiffer, who officially begins in his new role as Senior Director, Team Services, on October 1, 2007, comes to MLS from the Minnesota Timberwolves ticket sales department, where he has excelled since 1994. Since January 2003, he had served as their Senior Director of Ticket Sales. This past NBA season, Pfeiffer expanded the full time sales team from 14 to 30, making it the largest department in the organization, and was among the leaders in the NBA in group ticket sales.
"I came to know the exceptional caliber of Bryant's work and his commitment to professional excellence during my days as an Account Manager at the NBA," said Mott. "Many of his creative ideas have been implemented and shared throughout the sports industry and we look forward to having him work closely with our teams."
Members of the Team Services department are going to analyze what clubs are doing in all areas of ticket sales, service, and operations and work closely with teams to make improvements where appropriate. Best practices will be circulated from within MLS, from other leagues, as well as outside the sports business industry. This includes the sales and servicing of full and partial plan season tickets, promotional packs, group tickets and individual game tickets. How teams market as well as sell the various ticket products will be studied. The department will endeavor to develop deep and enduring relationships with the teams, serving as advisors, led by the Account Manager assigned to each team. The department will work to help best coordinate the interaction between the League and teams.
• Discuss this story on the Major League Soccer message board...


Major League Soccer Stories from September 17, 2007
The opinions expressed in this release are those of the organization issuing it, and do not necessarily reflect the thoughts or opinions of OurSports Central or its staff.