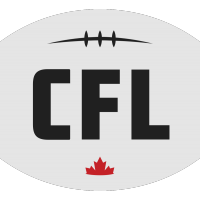 Lefko to lead CFL communications
June 26, 2006 - Canadian Football League (CFL) News Release



Toronto, Ontario (June 26, 2006) - The Canadian Football League (CFL) announced today the appointment of Perry Lefko as its new Director of Communications.
As a writer and columnist for the Toronto Sun, Lefko has spent the past 11 years covering the CFL, gaining a valuable understanding and appreciation for the League. Lefko is a regular guest on Global Sports as a CFL Insider and contributes to the Toronto Argonauts game-day program. He has authored six non-fiction books, including a biography of Toronto Argonauts Head Coach Michael (Pinball) Clemons and assisting former CFL quarterback Doug Flutie with his autobiography. He is also the author of the national bestseller Sandra Schmirler, The Queen of Curling. Lefko also contributed to the national sports landscape through reporting on hockey, horse racing, amateur sport, curling and professional wrestling.
"Perry's insight, knowledge and leadership in Canadian journalism are a positive addition to the CFL," said Brent Scrimshaw, Chief Marketing Officer for the CFL. "As we continue to move forward, his passion for the game and his wealth of experience will strengthen our ability to deliver Canadian football to the sports community and to fans across Canada."
Perry Lefko's work in Canadian journalism has been recognized widely, receiving three Sovereign Awards for excellence in writing on the subject of horse racing, honoured twice as a two-time runner-up in the Sun Media category for sports writing - including a profile of Damon Allen - and winning the Ontario Curling Association writer of the year in the '80s.
"I am really excited about this opportunity," Lefko said. "I believe strongly in the future of the Canadian Football League, which has a tremendous upside for growth. My years of covering the League have been rewarding and have taught me that the people connected with it - the owners, presidents, general managers, coaches, players, publicity staff, equipment trainers, equipment managers, etc. - are the most genuine people in all of sports. I cherish the relationships I have formed with all of these people and look to expand upon that in my new role. I want to thank Commissioner Tom Wright, Brent Scrimshaw and Chair, Marketing & Broadcast Committee Keith Pelley for believing in me and making this appointment possible. Lastly, I want to thank the Toronto Sun for their support in my 21 years with the paper and, in particular, George Gross for hiring me and the various sports editors and colleagues at the Sun who taught me about journalism and integrity. I am indebted to them all."
Perry Lefko assumes his role as Director, Communications on July 4, 2006.
• Discuss this story on the Canadian Football League message board...


Canadian Football League Stories from June 26, 2006
The opinions expressed in this release are those of the organization issuing it, and do not necessarily reflect the thoughts or opinions of OurSports Central or its staff.