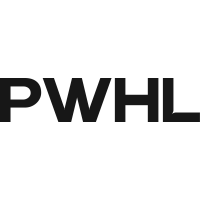 Last Week around the Leagues
by Fran Stuchbury
September 5, 2023 - Professional Women's Hockey League (PWHL)



This past week the Professional Women's Hockey League revealed its six teams, the Canadian Football League's Toronto Argonauts signed quarterback Chad Kelly to a three-year contract extension, and former National Hockey League head coach Bill Peters was named Head Coach of the Western Hockey League's Lethbridge Hurricanes. Highlights from this week come from the Professional Women's Hockey League, Western Hockey League, Canadian Football League, XFL, International League, Southern League, California League, Major League Soccer, National Women's Soccer League, United Soccer League Championship, Canadian Premier League, Women's National Basketball Association, Big3, Canadian Elite Basketball League, Premier Lacrosse League and American Ultimate Disc League.
HOCKEY
Professional Women's Hockey League
The Professional Women's Hockey League (PWHL) was officially introduced with a foundational announcement naming its six markets across Canada and the United States. When the puck drops in January 2024, the world's best women's players will compete in Montreal, Ottawa, and Toronto, as well as Boston, Minneapolis-St. Paul, and the New York City area. Rosters for the inaugural season will begin forming during an initial free agency period commencing September 1, with the majority of the league's founding players to be selected during the 2023 PWHL Draft on Sept. 18.
With the Professional Women's Hockey League officially announcing the first six franchises for its inaugural season in January, TSN Hockey Analyst and former Canadian Olympic gold medalist Cheryl Pounder explains what it means for the growth of not only the women's game, but hockey overall. Pounder also details how star power playing in hockey hot-bed communities will help elevate the league as a whole.
PWHL PA executive director Brian Burke: 'Most exciting day in history of women's hockey'
CBC Sports' Devin Heroux sits down with the PWHL's SVP of Hockey Operations Jayna Hefford after their announcement of the founding six franchises.
The Professional Women's Hockey League (PWHL) announced the General Managers appointed to lead hockey operations for the league's six teams. At the helm heading into the inaugural season are Danielle Marmer (Boston), Natalie Darwitz (Minnesota), Danièle Sauvageau (Montreal), Pascal Daoust (New York), Michael Hirshfeld (Ottawa), and Gina Kingsbury (Toronto). "Securing highly qualified General Managers was a priority to help build strong foundations in each of our original six PWHL markets and delivering professional standards for all players," said Jayna Hefford, PWHL Senior Vice President of Hockey Operations. "The search process identified a lot of impressive candidates from which we've assembled an exceptional group with collective experience across the highest levels of the game, both on and off the ice."
The Professional Women's Hockey League (PWHL) announced the results of a draft lottery conducted to establish the order of selection for the inaugural PWHL Draft, scheduled for September 18, 2023. Minnesota has been awarded the first overall pick, followed by Toronto, Boston, New York, Ottawa, and Montreal completing the first round. The lottery was administered by PWHL Hockey Operations using a computerized list randomizer during a video conference call with all six General Managers. Teams had equal odds of securing the top pick in the lottery process.
Western Hockey League
The Lethbridge Hurricanes Hockey Club announced the hiring of Bill Peters as the 15th head coach in team history, replacing Brent Kisio, who was hired by the Henderson Silver Knights. "We are very excited to announce Bill Peters as our new head coach," said Hurricanes General Manager Peter Anholt. "Bill brings a high level of experience, having coached professionally in the AHL and NHL. His previous time in the WHL, which included a Memorial Cup championship in 2008, along with his experience coaching in Lethbridge with the Pronghorns, put him at the top of our candidate list. His addition will have a major impact on our team and our players' and coaches development."
Bill Peters Signs With Lethbridge Hurricanes
We caught up with Victoria Royals defenceman Kalem Parker after he was selected by the Minnesota Wild in the 2023 NHL Draft.
ECHL
The Atlanta Gladiators, in conjunction with the Gas South District, have announced a four-year lease extension with Gas South Arena. "We're very excited to build upon the long-lasting tradition of success that both the Atlanta Gladiators and Gas South Arena have held within the Gwinnett County community," Gladiators majority owner Alex Campbell commented. "We are truly grateful for the continued support of Gwinnett County, Gas South District, and our loyal fanbase." Gas South Arena has served as the home of the Gladiators since the franchise moved to Gwinnett County from Mobile, Alabama, in 2003. This marks the first time the Gladiators and Gas South Arena have agreed to a long-term lease extension since then.
United States Hockey League
The United States Hockey League has announced that Stephanie Morgan has been named USHL Executive Vice President, effective immediately. Morgan, who was named the League's Vice President of Finance & Operations in October of 2019, started with the USHL as a staff accountant prior to the 2016-17 season and was promoted to Director of Finance and Accounting in November of 2017.
FOOTBALL
Canadian Football League
The Toronto Argonauts announced the club has agreed to a three-year contract extension with QB Chad Kelly. Kelly, in his first year as a full-time starter in the CFL, is playing at a Most Outstanding Player level leading Toronto to an 8-1 record while topping the CFL in rushing touchdowns (six), QB rating (118.7), touchdown to interception ratio (2.29), percentage of drives that result in touchdowns (26.5) and percentage of completed passes over 20 yards (53.2). The Buffalo native has completed 149-of-213 passes (70%, second best in CFL) for 2,402 yards (fourth) and 16 passing touchdowns (third) in 2023. The Kelly-led Argos offense is averaging 29.2 offensive points/game and 380.9 yards of offence/game, both second in the CFL.
Go behind the scenes with Chad Kelly as he agrees to a three-year contract extension to stay with the Double Blue.
Henoc Muamba and Donnovan Bennett react to the Edmonton Elks finally ending their home losing streak in impressive style on the back of sensational young quarterback Tre Ford in what may be the turning point of the season for Edmonton.
United States Football League
An NFL dream deferred can come true in no time for players in the USFL. That was proven to be true this week when 14 players ended up either on NFL rosters, practice squads or injured reserve. Former Birmingham Stallions kicker Brandon Aubrey and former Philadelphia Stars defensive tackle LaBryan Ray, made 53-man rosters for the Dallas Cowboys and Carolina Panthers, respectively. In addition to those two players, former Houston Gamblers receiver Isaiah Zuber is on injured reserve with the Las Vegas Raiders, and 11 players have been signed to practice squads.
XFL
The XFL announced that two XFL Supplemental Showcases will be held for prospective players during the month of October, with one each on the east and west coast. The first showcase is scheduled for Oct. 7 in Orlando at Celebration High School. Westgate Resorts will serve as the official resorts Sponsor of the Orlando XFL Showcase. Two weeks later, another will take place in San Diego on Oct. 21. Maranatha Christian School will host the San Diego showcase.
Former Rancho Mirage standout Daniel Whelan named starting punter for Green Bay Packers. He played for the XFL D.C. Defenders.
National Arena League
The National Arena League is proud to announce officially the Colorado Spartans have signed with the National Arena League for the upcoming 2024 season. Colorado joins the Sioux City Bandits and Omaha Beef by becoming the third team to enter their first season in the NAL for 2024. The exciting move extends the league's reach to the Mountain West region for the first time in league history. The Colorado Spartans, which will be located in Loveland, Colorado will host their home games at the Budweiser Events Center. Team Owner, Tony Thompson will lead the organization in 2024 for their inaugural season as a franchise.
Tom Menas, a former player on the 1985 San Antonio Gunslingers (USFL) team is returning to San Antonio after 38 years to take over as the Head Coach and General Manager of the San Antonio Gunslingers. Over the course of his 55 years in football, Coach Menas is honored to have been a part of 12 championships throughout his career. Coach Menas will begin working immediately to prepare for the 2024 season as he feels strongly that championships are won in September, not August. Gunslingers CEO and owner, Don Rackler, said "I am extremely proud to have a coach of this caliber be a part of our organization. Coach Menas brings tremendous experience and wisdom. He knows how to win championships and I am certain he will help us build an extremely competitive team in 2024 and beyond."
BASEBALL
International League
The Triple-A Lehigh Valley IronPigs celebrate 3-year-old Leo Kushnir, a Stage 5 cancer survivor, before their game on August 30, 2023 as part of Stand Up to Cancer Night.
Southern League
Milwaukee Brewers prospect Jackson Chourio launches a homer to set the single-season RBI record for the Double-A Biloxi Shuckers
California League
Seattle Mariners prospect Tai Peete hits grand slams in consecutive innings for his first two professional homers for the Single-A Modesto Nuts
SOCCER
Major League Soccer
Columbus Crew Cucho Hernandez Scores his First MLS Hat-trick!!
National Women's Soccer League
The National Women's Soccer League announced that the NWSL Board of Governors voted unanimously to approve the sale of the Chicago Red Stars to an ownership group led by Laura Ricketts.
Chicago Red Stars officially have new owners
From college teammates to NWSL rookies, Penelope Hocking and Ally Schlegel know each other so well! You'll love learning more about these young & talented footy stars!
Welcome to the NWSL, Esther Gonzalez! She won a Women's World Cup Championship with Spain.
United Soccer League Championship
The USL Championship announced the Team of the Week for Week 25 of the 2023 regular season with Birmingham Legion FC forward Neco Brett voted the Championship Player of the Week presented by Konami eFootball after recording four goals across two appearances, including the third regular season hat trick of his career.
Canadian Premier League
Cavalry FC announced on that Goteh Ntignee has joined Ligue 2 club FC Annecy for an undisclosed fee. The move, which is initially a loan, will subsequently become a permanent, transfer ahead of the 2024-25 season. It is expected to bring a league-record transfer fee. Here is a look at the 21-year-old winger's best moments in the Canadian Premier League with Cavalry FC.
BASKETBALL
Women's National Basketball Association
Best of Week 12
NBA G League
NBA G League Ignite announced the addition of five veteran players to its roster for the 2023-24 NBA G League season. The signees include 2022-23 Ignite players John Jenkins and Eric Mika, NBA G League veterans Jeremy Pargo and David Stockton, and newcomer Admon Gilder. "We have a great group of veterans who can help accelerate the growth and development of our young players both on and off the court," said Ignite head coach Jason Hart. "Bringing back John Jenkins and Eric Mika was vital for us. Their production and professionalism had a tremendous impact on our team as a whole last season."
6'8" Paris Bass Has One of the MEANEST Handles in the G!
BIG3
2023 BIG3 Championship Highlights
BIG3 Top 10 Plays - 2023 All-Star + Championship
Canadian Elite Basketball League
Watch the Game Highlights from Cebl East vs. Cebl West.
LACROSSE
Premier Lacrosse League
TOP 10 PLAYS FROM 2023 SALT LAKE CITY
OTHER SPORTS
American Ultimate Disc League
The TOP 10 plays from the divisional championship round of the 2023 AUDL Playoffs!
2023 Championship Weekend slo-mo highlights
Did we miss anything newsworthy or fun? Have a nomination for next week's column? Contact us today and let us know.
• Discuss this story on the Professional Women's Hockey League message board...


Professional Women's Hockey League Stories from September 5, 2023
The opinions expressed in this article are those of the writer(s), and do not necessarily reflect the thoughts or opinions of OurSports Central or its staff.