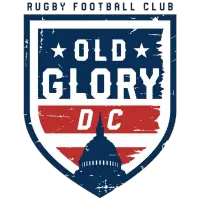 Last Dance with a Familiar Foe to End the 2022 MLR Season
June 2, 2022 - Major League Rugby (MLR) - Old Glory DC News Release



The long and arduous journey of the 2022 MLR season concludes this Sunday as Old Glory DC travels to Canada to face the Toronto Arrows. With both teams not advancing to the postseason, the showdown between the clubs will come down to determination, heart, and pride. Toronto and DC are very familiar with each other as this will be the fourth time they have seen one another this year. Old Glory will try to avoid the season sweep and end its 2022 campaign on a positive note.
The kickoff is at noon at York Lions Stadium in Toronto, and the match will be broadcast live on NBC Sports Washington and the Rugby Network.
Little Change in the Lineup Offers Late Season Consistency
With the offensive output producing back-to-back 40-plus point efforts, the coaching staff has only made two changes to the starting 15. With Luke Campbell out with a concussion, Fintan Coleman steps in at No. 8, and Rob Irimescu returns to hooker as Mo Katz slides to the bench.
Jack Iscaro and Kyle Stewart reprise their roles at prop while Stan South and Tevita Naqali are back in the engine room. Cory Daniel is one tackle away from the league leader in tackles and should take the season title against the Arrows. Felix Kalapu joins Daniel at flanker, who will bring his toughness on both sides of the ball to Canada.
Consistency breeds success as head coach Nate Osborne will roll out the same backline that has produced 22 tries in the last five games. Captain Danny Tusitala helms the ship, and his second mate Rohan Saifoloi has come on strong as of late. The Aussie flyhalf notched an MLR First XV selection against New York and has scored four tries, and is 19 for 24 from the tee since the Dallas match five weeks ago. Inside center William Talataina leads the team with five tries in that span of Osborne's tenure, and Doug Fraser has found a home in the centers. The back three of Peni Lasaqa, Junior Sa'u, and Renata Roberts-Te Nana keep racking up the tries with six in the last two games.
Osborne will go with the 6-2 split on the bench. John Rizzo and John Lefevre will spell the backline as Jake Ilnicki, Mo Katz, Will Vakalahi, Josh Brown, Dom Bailey, and Brady Daniel fill out the forwards. Brady is Cory's brother and will look to make an impact after proving himself with the American Raptors in Glendale, Colo.
"I like that the Daniel family is built differently," Osborne noted. "He's a little shorter than his brother, but if you watched him the [Young Glory] U23 game, he scored two tries and made all his tackles. He runs hard and has no respect for his own body. Those wrestlers know how to tackle, and I joke that Cory is playing so well that we brought his brother in for a tryout. I believe Brady has the same ability as Cory, and they could be the future of Old Glory in the back row."
Missing the Mark Against Atlanta, Toronto is Tough at Home
After being eliminated from playoff contention last weekend, Toronto and its 8-7 record will look to complete the season sweep of OGDC on Sunday. Most recently, the Arrows blanked Dallas and then upset the league-leading Free Jacks only to fall to Atlanta 34-23 on Saturday. The loss ended Toronto's playoff dreams, but like Old Glory, the squad from the Great White North wants to finish strong and show their fans a preview of what's in store for next season.
The Arrow forward pack is the strength of their team with the likes of Lucas Rumball, Andrew Quattrin, Mike Sheppard, and Kyle Baillie. Each player lives to jackal the ball and dominate in the set-piece. In the backs, Sam Malcolm ignites the offense, is deadly accurate with his boot and is fourth in the MLR with 92 points.
"[The games between Toronto and DC] are always tight encounters," Osborne said. "What I know as a coach and as players is that it's not about winning. Of course, everyone hates losing, but that fire that you build from your losses and trying to improve and be better within yourself is a huge deal. That is something we need to carry into this week and build on the last few weeks. We haven't quite got the results, but I know that we're good enough to put 49 and 42 points against playoff teams, and we're good enough to put up another 40 or 50 points on Toronto. We just need to defend better and want it more."
Osborne sees the game as a test of forward packs. "We need to break them down. If the tight five can win the set-piece battle and we can win the middle, then our backs can cut loose. If we struggle with that, kick poorly, and give away stupid penalties, then we're going to struggle again."
A Battle for Pride to End the Season
The fight and resolve of Old Glory have surpassed expectations and show how much heart this club has. "It's unbelievable," Osborne exclaimed. "I got here at 0-9, and they haven't missed a beat... We're doing a lot of things right, but it's the little things we're doing wrong that is hurting us. So to go through a whole season with that burden and still come out week after week with a smile on their faces proves that we have a really strong core of guys here. There is a core of guys here that can win a championship."
Many lessons have been learned this season as the team has grown through adversity. "This season has taught me that I'm dealing with a bunch of men that will listen and work hard every single day," Osborne added. "A group of men that never die or quit. It has taught me that they are a group of men that can win a championship. I believe that given the opportunity and adding a couple of pieces, we will win the MLR Championship next year. If you look at the records and the teams in the playoffs we've played against, it's been a bounce of the ball, a referee's call, or a missed tackle, and we could be playoff contenders."
"The biggest key for us is finishing strong, understanding what our base is, and knowing that if we can play that way next year and build on top of that, it will be interesting to see."
• Discuss this story on the Major League Rugby message board...


Major League Rugby Stories from June 2, 2022
The opinions expressed in this release are those of the organization issuing it, and do not necessarily reflect the thoughts or opinions of OurSports Central or its staff.