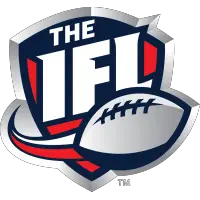 Indoor Football League Invites Five Teams To Join; 23 Teams Now In League
September 12, 2008 - Indoor Football League (IFL) News Release



Omaha, NE - After meeting with a dozen teams and ownership groups on Thursday, the Indoor Football League (IFL) has extended offers to four existing teams and one new franchise to begin play in the 2009 season.
The new teams joining the IFL are:
- The Lehigh Valley Outlawz, based in Bethlehem, Pennsylvania, play at Lehigh University's Stabler Arena. The Outlawz began play in 2004 and will begin their sixth season of play and hold a lifetime record of 37-21-1. Lehigh Valley is owned by Jim DePaul.
- The Muskegon Thunder, located in Muskegon, Michigan, play at L.C. Walker Arena. The Thunder will begin their third season of play and have tallied a lifetime record of 9-17. Muskegon is owned by Don and Julia Pringle.
- The Rochester Raiders, based in Rochester, New York, play at Blue Cross Arena. Rochester currently holds a 24-game winning streak and was the 2007 champions in another league. The Raiders will begin their fourth season of play and hold a lifetime record of 34-7 in three seasons. Rochester is owned by Dave McCarthy and Bob Bartosiewicz.
- The Saginaw Sting, based in Saginaw, Michigan, play at the Dow Event Center. The Sting will begin their second season of play. Saginaw was champion of another league in 2008 and holds a career record of 13-2 after one season. Saginaw is owned by Mike Trumbull and Esteban Rivera.
- A yet-to-be-named expansion franchise, based in Upper Marlboro, Maryland, will play at the Show Place Arena. The Maryland franchise is owned by Messay Hailemariam.
Paul Aaron, IFL Executive Director, said the five teams will help solidify an eastern presence as the IFL continues to build their national footprint.
"While today was a very exciting and important day in the development and expansion of the new Indoor Football League, there are even more exciting days ahead!" Aaron said. "We fully expect to receive a significant number of additional applications in the next 30 days. Upon review and acceptance of those applications, the new IFL will, in my opinion, be most dynamic indoor football in America."
The Indoor Football League was born out of a merger between United Indoor Football and the Intense Football League. The year 2009 will be the inaugural season for the league. For more information about the league, please contact Paul Aaron (praaron@unitedindoorfootball.com) or Tommy Benizio (tommyb@roughnecksifl.com).
• Discuss this story on the Indoor Football League message board...


Indoor Football League Stories from September 12, 2008
The opinions expressed in this release are those of the organization issuing it, and do not necessarily reflect the thoughts or opinions of OurSports Central or its staff.