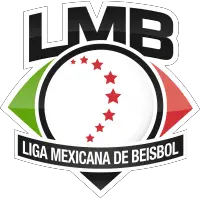 Baseball Mexico
by Bruce Baskin
August 9, 2022 - Mexican League (ML)



TJ, DIABLOS TOP SEEDS AS LMB REGULAR SEASON ENDS
The Mexican League's 2022 regular season came to a close Sunday as defending champion Tijuana finished one game ahead of Dos Laredos (59-27) to finish in first place in the Northern Division with an Liga-best 62-28 record. The Mexico City Diablos Rojos similarly outlasted Tabasco in the LMB South at 50-34, three games up on the 47-37 Olmecas.
Those four teams will be joined by eight more in the postseason, beginning with three games Tuesday night involving the six qualifying LMB North teams. The six LMB South playoff teams will open their respective first round series Wednesday night. Monterrey (51-39) will be in Monclova (54-31) for an 8:35ET contest Tuesday, Dos Laredos hosts Union Laguna (48-40) at the same time and Tijuana welcomes Aguascalientes (42-46) at 10:35ET.
On Wednesday, the LMB South first round begins as Mexico City will host ancient rival Veracruz (41-48), the Quintana Roo Tigres (44-48) play Tabasco in Macuspana and Yucatan (46-43) will be at Puebla (48-39). The LMB will use the "lucky loser" system employed for decades during the Mexican Pacific League's winterball season, in which all three series winners advance to their division semifinals along with the team that fared the best in losing their opening round matchup.
The Toros closed out their 90-game schedule Sunday with a 13-4 drubbing of Laguna on the road at Torreon's historic Estadio Revolucion. Felix Perez cracked a pair of homers while starter Arturo Reyes tossed five innings and allowed just one run on an Alan Cordoba RBI single in the bottom of the first that gave the Algodoneros a 1-0 lead.
The Toros roared back with six runs in the second, keyed by a 2-run Junior Lake double off Laguna reliever Josh Lueke, who allowed all six counters on five hits, one walk and an error by Cordoba at third base. The Bulls lead stretched to 9-1 in the top of the seventh as the defending champs never looked back. The Tijuana win rendered Dos Laredos' 4-1 win over Aguascalientes in Nuevo Laredo moot. The Tecolotes got homers from Kennys Vargas and Arturo Rodriguez in support of a great start from Gabino Avalos (5 IP, 1 H, 0 R) in 100-degree heat at Parque La Junta.
Meanwhile, Mexico City doubled up, 14-7, on little sister Oaxaca Sunday in front of 11,509 fans at Estadio Alfredo Harp Helu in the nation's capital. The Guerreros jumped out to a 4-0 lead in the top of the first but the Diablos came back with big innings of five runs in the third, four in the fourth and five more in the seventh to wear down the Oaxaca pitchers. Leadoff hitter Julian Ornelas had a banner day for the Red Devils, going 4-for-6 with four RBIs, including a pair of two-run homers. Moises Gutierrez, Alejandro Gonzalez and Emmanuel Avila combined for nine of Mexico City's 18 hits, scoring eight runs and driving in two more. Bryan Araiza crushed a three-run homer for the Guerreros in the fourth while former Diablos center fielder Carlos Figueroa was 3-for-5 with two doubles and a pair of runs for Oaxaca.
Tabasco topped Puebla, 9-6, Sunday to edge out the Pericos by one-and-a half games for second place in the LMB South. Puebla had built a 5-1 lead, thanks in part to Peter O'Brien's two-run homer in the top of the second, but the Olmecas took the lead with six runs in the sixth frame as both Edwin Garcia and Herlis Rodriguez stroked two-run doubles to stake reliever Francisco Moreno a 7-6 lead. Maikel Serrano's two-run homer to left made it a three-run Tabasco advantage and the Olmecas held on for the win as 4,750 looked on at Estadio Angel Toledo Meza in Macuspana, their temporary home while Villahermosa's Parque Centenario 27 de Febrero undergoes a major facelift 34 miles away.
ROSARIO WINS HR, RBI TITLES; MENDEZ (7-0) COPS ERA CROWN
Although Saltillo slugger Rainel Rosario fell short in his bid for the Mexican League Triple Crown after contending in all three categories, the 33-year-old Dominican outfielder still tied for the home run crown, won the RBI title and finished tenth in the batting race. He was one of the few bright spots in a disappointing season for the Saraperos, who finished five games behind Aguascalientes for the sixth and final LMB North playoff slot.
Rosario, a former Cardinals farmhand who spent 2014 and 2105 in Japan with the Hiroshima Carp, tied Tijuana's Felix Perez for the lead in homers with 38 each (a good total for a 90-day schedule). Rosario and Perez were 1-2 in the RBI race, ending the campaign with 116 and 109 ribbies, respectively.
Rosario also finished seventh in the batting race as his Saltillo teammate, Cuban-born first baseman Henry Urrutia, won the batting title with a .420 average, ahead of Durango's Alberth Martinez (.416) and Tabasco's Roel Santo (.411). A second Durango player, Alfredo Lopez, rounded out the quartet of .400 hitters with a .404 average of his own. Urrutia, who hit .350 over five years for La Tunas in the Cuban National Series before defecting in 2010, has never hit below .361 in four years playing in the Mexican League.
Dos Laredos center fielder Cade Gotta led the circuit with 34 stolen bases in 40 attempts to augment a .314 batting average. Longtime Yokohama outfielder Tomo Otosaka made a successful conversion to Mexico after eight years in NPB by batting .367 and finishing second to Gotta with 26 steals while splitting the season with Leon and Saltillo. The Saraperos hit .316 as a team with 154 homers, but their collective 7.67 ERA doomed them to their seventh-place finish at 38-52.
Saltillo was hardly the only LMB team with pitching woes. Batting averages were a combined .304 league-wide as 10 of 18 teams finished at .300 or better (with Durango topping the list at .341). Conversely, Mexican League pitchers allowed 6.11 earned runs per game, with Leon bringing up the rear at 8.62. Even so, there were some solid individual performers among all the mound carnage in 2022. Monterrey starter Yohander Mendez, a Texas Rangers hurler between 2016-19, was awarded the ERA title after turning in a sparkling 2.78 mark over 15 starts and 74.1 innings en route to a 7-0 record for the Sultanes.
Longtime Tijuana starter Carlos Hernandez, working out of the bullpen this summer, was one of eight pitchers with eight wins at 8-0, but the wins title was shared at nine apiece by Veracruz reliever Luis Marquez (9-1) and Monclova starter Wilmer Rios (9-4), the latter tossing a pair of shutouts and three complete games (both best in the Liga). Marquez had an excellent year with a 2.38 ERA and 71 strikeouts in 53 innings for the Aguilas. Just three starters finished with 100 or more strikeouts in the shortened schedule: Quintana Roo's Pedro Fernandez (103), Tijuana veteran Manny Barreda (102) and another vet, Erick Leal of Aguascalients (100).
The saves crown went to Monterrey closer Neftali Perez, who was the 2010 American League Rookie of the Year for the Texas Rangers and selected to that year's MLB All-Star Game. Perez, in his first Mexican League season after spending all or part of 10 campaigns in the big leagues, finished with 24 saves to beat another former MLBer, Tijuana's Fernando Rodney, by two salvados.
TOROS WIN ATTENDANCE DERBY; LMB DRAWS 3.56 MILLION
It's become commonplace for the Tijuana Toros to finish at or near the top of the Mexican League attendance tables and 2022 was no exception. While the Uribe family has sometimes made what could charitably called capricious decisions in running their franchise in the border city, there's no question that they've made the right moves in bringing fans into Estadio Nacional consistently over the years.
The recently-concluded regular season showed the defending champions with both the best record in the LMB at 62-28 and the most backsides in the stands at 453,961 clicking the turnstiles at their 17,000-seat ballpark, an average of 10,088 that was the highest in all of minor league baseball this year. The Yucatan Leones, always a strong draw in Merida over the decades, finished second with 440,165 attending games in their fortieth season at Parque Kukulkan.
Overall, a total of 3,564,524 people went to 792 Mexican League games during the regular season, an average of 4,501 per opening. The numbers represent an increase in average attendance from 2021. Crowds went up 2,015 per opening over last year, a gain of 81 percent over the previous average of 2,486. Overall attendance naturally took an upward spike after the schedule was increased from 66 to 90 games per team. Still, it's hard not to be impressed with the LMB more than doubling their total attendance of 1,446,929 in 2021, the circuit's first year back as a fully-independent loop after more than seven decades as a member of Minor League Baseball.
The hike in league-wide numbers does not hide the fact that several, if not most, of the 18 Mexican League franchises are struggling financially, some mightily. Although five teams averaged over 5,000 per game in attendance (with Monterrey, Saltillo and Mexico City joining Tijuana and Yucatan at the top of the derby), another five clubs drew fewer than 100,000 over an average of 44 home games. Tabasco (81,656), Guadalajara (78,910), Aguascalientes (74,606), Oaxaca (71,916) and Durango (70,771) drew fewer attendees combined than Tijuana, Yucatan and Monterrey each did alone while averaging just over 1,700 per opening.
• Discuss this story on the Mexican League message board...


Mexican League Stories from August 9, 2022
The opinions expressed in this article are those of the writer(s), and do not necessarily reflect the thoughts or opinions of OurSports Central or its staff.