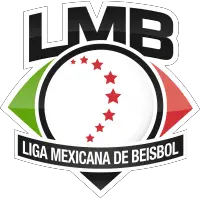 Baseball Mexico
by Bruce Baskin
November 29, 2010 - Mexican League (ML)



CASTILLA TARGETS DECEMBER 7 FOR RETURN TO PLAYING FIELD
Former major league All-Star third baseman Vinny Castilla says he hopes to be back in uniform playing for the Hermosillo Naranjeros by December 7. In an interview with Puro Beisbol's Fernando Ballasteros, the 43-year-old Castilla, who retired from MLB after the 2006 season and presently is an assistant GM with the Colorado Rockies, says "Physically, I'm fine, but I haven't seen pitches from a mound in a year. I'm going to be in Hermosillo to get ready and I think with some simulated games and batting, I'll debut on December 7." Castilla played 30 games for the Naranjeros last winter, hitting .292 with 7 homers and 27 RBIs for the Mex Pac champions.
Regarding the firing of former manager Homar Rojas last week, Castilla said, "He's a man of baseball, a man I respect very much, and yes it was a surprise to hear about that," adding that he's known new skipper Ever Magallenes "a long time. We played against each other many times. He's a man who's very respected in baseball."
One of Castilla's Naranjeros teammates will be reigning Mex Pac MVP Luis Alfonso Garcia, who was leading the league with 16 homers and 42 RBIs after 38 games. Castilla, who belted 320 homers in his own big league career (a record for Mexican-born players), says all Garcia needs to reach the top level is "an opportunity. I think someone has to give it because right now, he is above the level of Mexican baseball."
VAZQUEZ HOPEFUL ON SPENDING 2011 WITH YANKEES
Mexico-born slugger Jorge "Chato" Vazquez is playing this winter for Culiacan in the Mexican Pacific League with an eye on earning a spot with the New York Yankees next spring. After several productive seasons in the Mexican League, Vazquez was signed as a free agent by the Yankees prior to the 2009 campaign. He was an Eastern League All-Star that season while hitting .329 with 13 homers and 56 RBIs for the Yanks' AA affiliate in Trenton. Vazquez spent the 2010 season with Scranton/Wilkes-Barre in the AAA International League and batted .270 with 18 homers and 62 ribbies.
It hasn't been an easy two years in North America for the 28-year-old Sinaloa native, however. He suffered a broken right wrist at the end of his season in Trenton. "It was a test," Vazquez told LMB.com's Gabriel Medina, "but I kept going." Vazquez also came down with acute appendicitis early in the 2010 season. "There have been little things in my career," he says, "but I remembered to toe the line and I'm following my goals."
Vazquez adds that he's motivated by the presence of fellow Mexicanos Alfredo Aceves and Ramiro Pena in New York: "It feels good to have two countrymen there. It shows that we can be there."
GARCIA TO PLAY FOR NARANJEROS, CONSIDERING 2011 OPTIONS
Former major league outfielder Karim Garcia is back in the western hemisphere after a third summer with the Korea Baseball Organization's Lotte Giants, preparing to spend the winter playing for Hermosillo in the Mexican Pacific League while contemplating where to play in 2011. Garcia was expected to be in uniform November 30 when the Naranjeros host Obreogn, Garcia's hometown.
The 35-year-old Garcia hit .361 with a homer and 12 RBIs in 15 games for Hermosillo last winter before heading back to Korea, where he is known as the "Latino Bambino." Garcia has achieved All-Star status in Korea but became disenchanted with the KBO after a seven-game suspension and $3,000 fine for arguing with an umpire during a September game, and says he's considering playing for Monterrey in the Mexican League next year. He hit .374 with 20 homers in 76 games for the Sultanes in 2007.
Selected as The Sporting News Minor League Player of the Year in 1995, Garcia went on to bat .241 with 66 homers and 212 RBIs in 488 major league games between 1995 and 2004 (along with a .286 average for the Yankees in the 2003 World Series) and has played overseas in Japan as well as Korea.
AXE FALLS ON MANAGERS IN HERMOSILLO, MEXICALI
Whoever first said baseball managers are "hired to be fired" had a couple of object lessons provided on their behalf recently in the Mexican Pacific League, where two managers were given their pink slips despite both finishing one game out of first place in the first half final standings.
Exhibit A is Homar Rojas, who was let go by the Hermosillo Naranjeros after finishing the opening half with an 18-17 record, ten months after guiding the Orangemen to the Mex Pac pennant and a berth in the Caribbean Series. Rojas also won an LMP flag with Obregon in 2007-08. He will be replaced at the Hermosillo helm by Ever Magallenes, who was a coach with the Naranjeros under Vinny Castilla in 2008-09 and was recently hired as a minor league fielding coordinator for the Chicago White Sox.
Exhibit B is Dave Machemer, who was fired by the Mexicali Aguilas after also guiding his charges to an 18-17 mark. Machemer, who has been a minor league skipper with the World Series champion San Francisco Giants organization for several years, led Mexicali to a pennant in 1988-89. It was hoped Machemer would bring some of his old managerial magic back to a team that hasn't won a Mex Pac pennant since 1998-99, but it'll now be up to new skipper Marco Antonio Guzman to bring a title to Mexicali.
ALEXIS GOMEZ HURT IN FATAL DOMINICAN TRAFFIC CRASH
Newly-acquired Mexico City Diablos Rojos outfielder Alexis Gomez was taken to a hospital's intensive care unit following a fatal traffic accident Monday in the Dominican Republic. The 32-year-old Gomez, who led the Mexican League with 37 stolen bases for Laguna last summer prior to being traded to Mexico City in the offseason, has been playing winterball with the Licey Tigres in the Dominican League (where he was batting .267 in 20 games at the time of the accident).
According to Puro Beisbol, police reports say Gomez was traveling through the city of Santiago in an SUV on Monday afternoon when the vehicle lost control and struck a pedestrian, who died at the scene. The crash also caused injuries to several other people including Gomez, who was rushed to Santiago Metropolitan Hospital. He has been tended to by neurosurgeon Adriano Valdez. A statement from the hospital said "The clinical picture is stable despite the severity of the accident."
Gomez appeared in three seasons of MLB ball with Kansas City between 2002 and 2004 before playing for Detroit in 2005 and 2006. He helped the Tigers win the 2006 American League pennant by batting .276 and belting a playoff homer against Oakland. Gomez hit .352 for Laguna in 2010.
ROMOS HONORED IN OBREGON, BUT VICENTE LOSES JOB IN MOCHIS
You can't blame Vicente Romo if life seems a little confusing to him these days. The ex-major leaguer and Mexican pitching legend went from having his number retired in Obregon to having his employment with the Los Mochis Caneros "retired" in a two-day span.
Romo, who holds several career pitching records in the Mexican Pacific League, had his number 11 retired along with brother Enrique's number 45 in Obregon during a November 20 pregame ceremony at Estadio Tomas Oroz Gaytan. The two brothers combined to win 91 games for the Yaquis during their respective playing careers (Enrique won 58 while Vicente won 33), and were moundmates for Obregon's 1972-73 title team under manager Dave Garcia. The Romo brothers become the fifth and sixth players to have their numbers retired in Yaquis team history.
The warm afterglow was abruptly interrupted two days later when Vicente was fired as a pitching coach in Mochis along with ex-Brewers star Teddy Higuera. Caneros team president Joaquin Vega wielded the axe before publicly giving a vote of confidence to an undoubtedly-reassured manager Che Reyes.
VENADOS DROP CABRERA, ADD GUTIERREZ TO ROSTER
The second half of the Mexican Pacific League season is barely underway and teams continue to tinker with their rosters with a watchful eye on January's playoffs, including the Mazatlan Venados.
The Deer have added veteran infielder Jesse Gutierrez to their lineup after dropping import Jolbert Cabrera, who had a very non-productive stay in the port city. A former big leaguer, Cabrera came to Mazatlan on the heels of a banner Mexican League season in which he hit .364 for Oaxaca, but batted just .073 in 11 games for the Venados. Gutierrez is envisioned as a corner infielder for Mazatlan.
A 2001 Reds draft pick, Gutierrez has topped the .300 mark in the Mexican League and averaged 16 homers over three seasons. The Texas native swatted 21 homers and drove in 84 runs for Reynosa last summer. Gutierrez is no stranger to the Mex Pac. He belted 15 homers for Navojoa in 2005-06 and has also played for Los Mochis and Mexicali.
The Culiacan Tomateros also made a player move last week, bringing in outfielder Jason Botts. Botts played for the Texas Rangers between 2006 and 2008 and spent last summer with Washington's AAA affiliate in Durham, hitting .279 with 8 homers in 80 games. He hit .326 for Obregon in the LMP in 2007-08.
MEXICALI RETIRES VALENZUELA'S NUMBER 34
The Mexicali Aguilas held a special ceremony November 23 to retire the number 34 worn by Mexican pitching legend Fernando Valenzuela, who wrapped up his career with the Aguilas five years ago.
The evening, which kicked off the second half of Mexican Pacific League play for the Aguilas and the visiting Culiacan Tomateros, resembled a typical Inauguration Day event with an opening ceremony involving the Second Region Military unit honoring the Mexican flag, the national anthem played in two parts (once sung with English lyrics and once sung in Spanish), and finally a ceremony honoring the 50-year-old Valenzuela, who was on hand for the festivities. After the game there were be fireworks and music. Spectators were encouraged to dress up in costumes emblematic of the 1910 Revolution, with prizes awarded to those with the best costumes.
Valenzuela was the sixth man to have his number retired in Mexicali, joining Mario Hernandez Maytorena (3), Ben "Cananea" Reyes (10), Ernesto Escarrega (14), Hector Espino (21) and Isidro Marquez (33). Efforts are being made to have Valenzuela's number retired league-wide, a la Jackie Robinson.
GUASAVE WINS LMP FIRST HALF TITLE ON "RUN AVERAGE"
The Mexican Pacific League's first half schedule concluded with a three-way tie for first place in the standings, and Guasave was awarded the top seed (and 8.0 points) on the basis of a so-called "run average" tiebreaker formula. Obregon finished second and Culiacan took third as all three teams finished with identical 19-16 records.
In the tiebreaker format, run average is determined by the percentage of total runs a team scored over the 34-game half in comparison with the aggregate runs of their opponents. Guasave scored 204 runs in the first half, or 125.15 percent higher than the 163 runs collected by the opposition. Obregon outscored their opponents, 205-181, for a run average of 113.25 to pick up 7.0 points; Culiacan led their opponents in runs, 157-148 for a 106.08 run average to gather 6.0 points for finishing third. Make sense yet?
Hermosillo, Mazatlan, Mexicali and Los Mochis were all one game out of first with 18-17 records. The Naranjeros got the nod for fourth and 5.0 points with a 112.65 run average, Mazatlan got 4.5 points for fifth at 98.07, Mexicali took sixth with an 88.82 RA for 4.0 points and Mochis came in seventh with an 88.61 RA for 3.5 points. Navojoa was the only team with a losing record at 11-24 to finish eighth with 3.5 points.
HOPPER SKIPS OUT ON CULIACAN CONTRACT TO PLAY IN PUERTO RICO
Milwaukee Brewers minor league outfielder Norris Hopper will apparently not play this winter for the Culiacan Tomateros after all. Hopper, a 31-year-old former Cincinnati Reds outfielder who spent last summer playing for Nashville of the Class AAA Pacific Coast League (where he batted .286 with 22 stolen bases), had signed a contract with the Tomateros in early November to join the team this season.
Instead, the Primera Hora newspaper in San Juan, Puerto Rico has announced Hopper will be joining the Mayaguez Indios instead. Tomateros GM Ray Padilla was quoted on Puro Beisbol as saying, "We have sent the plane tickets twice. And we just heard the Navojoa Mayos also sent the plane tickets last year but he (Hopper) never reported". It was first said that Hopper's arrival in Culiacan was delayed by a problem with the U.S. Treasury, then that a car crash while traveling with his wife further delayed his reporting in Mexico. Padilla says the Tomateros will not protest Hopper's preemptive defection.
Hopper played for Cincinnati between 2006 and 2008, batting .316 in 168 games. The North Carolinian hit .329 for the Reds in 2007, but was out of the majors by July of 2008 and has not been back.
SORIA SENDS MESSAGE TO ACADEMY ROOKIES
Kansas City Royals pitcher Joakim Soria, Mexico's 2010 National Sports Award winner, recently sent a message to the young players at the baseball academy in the Monterrey suburb of El Carmen. Himself a product of the academy, Soria encouraged the current crop of rookies to "listen to their instructors and always try to give just a little bit more then they're asked to do because it always brings dividends."
Soria was selected to his second MLB All-Star Game this year on the way to a career-best 43 saves and a sparkling 1.72 ERA. The 26-year-old Monclova native has saved 115 games the past three years for a Kansas City team that has won just 207 games in that span, and set the career record for saves by a Mexican pitcher with 132.
Soria was in Monclova during the Academy Rookie League's All-Star Weekend to visit a local foundation's sports complex under construction, and commented that youngsters who attend the facility in the future will have the opportunity to be developed in different disciplines, and that he wants to serve as a springboard for those who decide to dedicate themselves to sports in a professional way.
DIABLOS DEAL YAN TO LAGUNA FOR STEALS LEADER GOMEZ
The Mexico City Diablos Rojos have traded pitcher Esteban Yan to the Laguna Vaqueros for outfielder Alexis Gomez in a swap of two BBM Mexican League All-Star Team choices for 2010.
The 35-year-old Yan spent all or part of eleven seasons in the major leagues with seven teams, including five with Tampa Bay, and turned in a career 33-39 record with 51 saves while recording a 5.14 ERA. Yan saved 41 games for the Rays between 2001 and 2002. For the Diablos last season, the Dominican righty was 12-3 with a 3.77 ERA in 30 games, 12 of them starts. He trailed only Quintana Roo's Bobby Cramer in wins among Liga hurlers.
Gomez, a 32-year-old Dominican, turned in a sterling 2010 performance for the Vaqueros by leading the league with 37 steals in 41 attempts while batting .352, crashing 16 homers and knocking in 82 runs. Before coming to Mexico, Gomez appeared with Kansas City and Detroit in four MLB seasons between 2002 and 2006, batting .259 in 89 games. He hit .272 for the Tigers in 2006 and whacked a homer for Detroit in the playoffs that year against Oakland en route to an American League pennant.
STANDINGS TIGHTEN IN LMP: THREE GAMES SEPARATE TOP SEVEN TEAMS
Pete Rozelle would love this. The former National Football League commissioner was a champion of parity in the NFL and he'd be happy if his league had the kind of competition that's developed this year in the Mexican Pacific League, where just three games separate the top seven teams in the standings.
As of November 15, Guasave and Los Mochis were tied for first place with 17-12 records, one game up on Mexicali and Hermosillo (both 16-13) and two games ahead of 15-14 Mazatlan. Culiacan and Obregon were tied for sixth with 14-15 marks. Only 7-22 Navojoa appeared out of contention for the first half title.
Guasave's Eduardo Arredondo topped the circuit with a .411 batting average, just ahead of the .405 showing of Hermosillo's Geronimo Gil. Gil's teammate, Luis Alfonso Garcia, is seeking to repeat as the league MVP by leading the LMP with 13 homers and 36 RBIs to go with his .330 average.
Travis Blackley of Hermosillo led Mex Pac starting pitchers with a 2.52 ERA (just head of Mochis' Dan Serafini's 2.53), and his four wins in five decisions was tied for second behind Alberto Castillo's five victories for Mochis. Mexicali's Andy Sisco had 42 strikeouts and his 2.57 ERA was third in the LMP.
BLUES BEAT REDS, 7-4, IN ACADEMY ROOKIE LEAGUE ALL-STAR GAME
The Blue team scored three runs in the top of the ninth inning to break a 4-4 tie before reliever Nicolas Heredia turned in a 1-2-3 effort in the bottom of the frame as the Blues beat the Red team, 7-4, in the 2010 Academy Rookie League All-Star Game November 14 at Estadio Monterrey, home of the LMB Sultanes.
Reds pitcher Ivan Cota left the game in the top of the ninth with the bases loaded, but fellow reliever Luis Garcia then issued three consecutive walks to Blues batters, forcing in the winning runs. Cota, who is property of the Mexico City Diablos Rojos, was pinned with the loss while Laguna farmhand Cristian Ramos was credited with the win despite allowing two Reds runs in the bottom of the eighth. Heredia, a Sultanes rookie leaguer, was awarded the save. Shortstop Moises Gutierrez of the combined Monterrey-Chuhuahua team, was named the MVP after scoring twice and handling five chances in the field cleanly.
The league is based at a baseball academy in El Carmen, a suburb of Monterrey, and features five combined teams of players who are property of ten Mexican League teams. Mexico City-Oaxaca leads the standings with a 30-10 record, two games ahead of 27-11 Monterrey-Chihuahua.
GALLARDO WINS NL SILVER SLUGGER AWARD
Milwaukee Brewers pitcher and Michoacan native Yovani Gallardo has been named the National League's Silver Slugger award winner for 2010 as the senior circuit's best-hitting pitcher. The 24-year-old right-hander batted .254 with four homers and 10 RBIs in 63 at-bats for Milwaukee.
The award capped off what was a second solid season for Gallardo. Coming off a 13-12 year in 2009, he turned in a 14-7 record with 200 strikeouts and a 3.84 ERA while being picked to represent the National League in his first All-Star Game. For his career, Gallardo is 36-24 with 525 whiffs in 505 innings pitched. At the plate, he's batted .218 with eight homers and 24 ribbies in 170 ABs.
He also signed a five-year, $30.1 million contract extension with the Brewers in April, but it wasn't a carpet ride throughout the 2010 campaign for Gallardo, however. He was injured shortly after being selected for the All-Star Game and wasn't able to pitch, and he was robbed at gunpoint (along with clubhouse attendant Alex Sanchez) at a Milwaukee supermarket in August.
Gallardo was born in Michoacan but attended high school in Fort Worth, Texas before Milwaukee made him a second-round draft pick in 2004. He lives with his wife and son in Fort Worth in the off-season.
DIAZ STEPS DOWN AS OAXACA MANAGER
Baseball Mexico's 2010 Mexican League Manager of the Year, Eddy Diaz, has resigned from his job as pilot of the Oaxaca Guerreros to take a full-time position scouting for the Tampa Bay Rays.
The 38-year-old Venezuelan played shortstop for six seasons in the Seattle Mariners system before making his major league debut in 1997 with the Milwaukee Brewers. He also played in Japan and Korea before wrapping up his on-field career with Yucatan in the Liga between 2004 and 2006. Diaz led the LMB in both OBP and OPS all three seasons.
As a manager, Diaz led Oaxaca to an 18-game turnaround from a 42-63 record in 2009 to a 60-45 mark last summer, finishing second in the LMB South both halves and a division finals berth against Puebla despite a season in which the Guerreros had a home series cancelled and faced the possibility of a mid-season move out of Oaxaca due to a workers strike at the college-owned ballpark where the team plays its home games.
Diaz continues to manage the Obregon Yaquis in the Mexican Pacific League this winter.
CHILEROS TOP TUXTLAS, 3-2, TO WIN LIV PENNANT
The Xalapa Chileros defeated the Los Tuxtlas Brujos, 3-2, November 9 to clinch the 2010 Veracruz Winter League championship series. The Chileros beat the Brujos, 4 games to 2.
Humberto Montemayor bested Roberto "Machine Gun" Ramirez in a pitching battle between two longtime Mexican League veterans. Xalapa got all the runs they needed in the first two innings of the contest. Edgar Quintero stroked an RBI single in the top of the first to give the Chileros a 1-0 lead, while Jesus Romo and Valentin Gamez each registered RBI safeties in the second to stretch Xalapa's advantage to 3-0. Ramirez settled after that, but the mortal wounds had been delivered.
Montemayor sailed through seven innings with little trouble, although Tuxtlas player-manager Pedro Mere drove in one run in the second and Javier Robles rapped a run-scoring single in the sixth to make it a 3-2 game, but the defending champs couldn't get any closer as relievers Daniel Baca and Eddy Candelario pitched the final two innings to seal the win and the title for Xalapa.
The pennant is the second for the Chileros, who were managed this year by Shamar Almeida.
PEREZ GETS OKAY FROM METS TO PITCH FOR CULIACAN
Major league pitcher Oliver Perez has received a "thumbs up" from the New York Mets to pitch this winter for the Culiacan Tomateros. Perez had requested to be allowed to pitch for his hometown team after a rocky season with the Mets in which he was injured much of the year, ineffective when he did pitch for New York, and at one time refused a rehab assignment to AAA Buffalo (although he did later relent).
The 29-year-old Perez will be entering the final year of a three-year, $36 million contract with the Mets signed after winning 25 games for the team between 2007 and 2008. Since then, he has gone 3-9 and pitched 112 innings (including an 0-4 record and 6.80 ERA in 2010). Speaking to LMB.com's Gabriel Medina, Perez said, "I feel well, I have a positive mentality...my goal is to give 100 percent to Culiacan, to give the most possible and be safe so that things will be very different next year in the United States."
Perez made his debut for the Tomateros on November 4, pitching a scoreless inning with two strikeouts in Mazatlan. He got roughed up for two runs in one frame two nights later against Los Mochis.
DANIEL FERNANDEZ NAMED VERACRUZ MANAGER
The Veracruz Rojos Aguilas have named Daniel Fernandez manager for 2011. The announcement was made November 8 and will represent Fernandez' third managerial job in less than two years.
Fernandez was a longtime star outfielder in Mexico City before retiring and becoming the Diablos Rojos manager in 2008, leading them to their most recent Mexican League pennant that year. He then drove the team to the best record in the Liga one year later, but was fired after the Diablos were upset in the first round of the playoffs by a Laguna team making its first postseason appearance in five seasons. Fernandez spent time managing the Tabasco Olmecas last spring after replacing fired skipper Gustavo Llenas, but was let go himself after winning five of 16 games.
The appointment to pilot the Aguilas is a return home of sorts for Fernandez, who was a fan of the team while growing up in Veracruz. Team president Jean Paul Mansur said at a press conference that proceeds from the sale of rights for pitching prospect Luis Heredia to Pittsburgh paid off some bills and will allow the team to acquire players. Veracruz finished 39-66 and missed the playoffs in 2010.
LIGA TO OPEN SEASON MARCH 18, IMPORT SALARIES INCREASED
The Mexican League Assembly of Presidents wrapped up their two-day session in Mazatlan in early November after setting most opening day series and making an upward adjustment of salaries for foreign ballplayers in the 2011 season.
The two-time defending champion Saltillo Saraperos will start things off with a home game at renovated Parque Francisco I. Madero on March 18 against an undermined opponent. Two-game inaugural series typically involve rivalry games, but Monterrey (Saltillo's top foil) will instead open against Monclova. The return of interzonal play will revive Mexico's storied Diablos Rojos-Tigres rivalry when Mexico City plays Quintana Roo on March 19 when the other 14 LMB teams begin regular season play, so speculation is that the Puebla Pericos may visit Saltillo in a rematch of this year's Championship Series.
The Assembly also approved an increase in salaries of import players. First-year foreigners will be paid $8,000 per month, while extraneros with a year or more experience in the Mexican League will earn at least $10,000 per month. Each team is allowed four import players on their rosters.
XALAPA ONE WIN AWAY FROM LIV PENNANT
Francisco Cordoba turned in a strong pitching performance November 7 as the Xalapa Chileros tripped the Los Tuxtlas Brujos, 7-1, to take a 3-games-to-2 lead in their best-of-7 Veracruz Winter League championship Series. Cordoba tossed seven shutout innings for the Chileros, allowing three hits and no walks while striking out five Brujos batters as Xalapa tries to prevent Los Tuxtlas from winning a third straight pennant.
Xalapa opened the scoring in the first when Jesus Romo scored on an Edgar Quintero single. The Chileros got what was to be the deciding run one inning later when Valentin Gamez launched a solo homer over the left field fence to make it 2-0. The home team would eventually stretch their lead to 7-0 before the Brujos' Pedro Iturbe stroked a homer to right in the ninth inning to avert the shutout.
The two teams had split the first two games in Xalapa prior to Sunday's contest.
INTERZONAL PLAY RETURNS TO LIGA IN 2011; MANY OTHER CHANGES MADE
The Mexican League Board of Governors met early November in Mazatlan to make plans for the 2011 season, and a number of changes are being instituted. The expanded 120-game schedule will feature the return of interzonal games plus the elimination of both the two-half schedule and points system.
Next year, Mexican League teams will open with traditional two-game, home-and-away series. After that, each club will embark on a 90-game portion of the schedule in which they play the other 15 Liga teams in two three-game series: Once at home and once on the road. Teams will then finish the regular season with a 28-game stretch of two-game series only within their own division, again with one series at home and another two-game set on the road against each of the other seven teams in their zone. Monday night baseball will be added on a limited basis as well.
The LMB also voted to scrap the current (and often controversial) system in which the season has been divided into two halves with point allotments based on how teams finished in the standings. Instead, playoff berths will be determined simply on won-lost percentages over 120 regular season games.
VENADOS, TOMATEROS BRING IN REINFORCEMENTS
Although perennial Mexican Pacific League contenders Mazatlan and Culiacan have broken slowly out of the gate this season, they can't be accused of not making moves to right their respective ships.
The Venados, who reaped immediate dividends from recent signee Tim Raines, Jr. when the ex-Baltimore outfielder singled in the game-winning run in his first contest for Mazatlan on November 2, have brought in another former big leaguer, Jolbert Cabrera. A versatile player who can perform anywhere on the field but pitcher and catcher, Cabrera was sixth in the Mexican League with a .364 average last summer for Oaxaca. He spent eight seasons in the majors and two more in Japan before coming to Mexico.
Meanwhile, Culiacan has added ex-Cincinnati Reds outfielder Norris Hopper to the club. The 31-year-old Hopper spent the 2010 season with Milwaukee's AAA affiliate in Nashville, hitting .286 and stealing 22 bases in 119 games for the Sounds. An eighth-round draft pick by Kansas City in 1998, Hopper hit .316 in 168 games for Cincinnati between 2006 and 2008, including a .327 average in 121 in 2007. He has played for Navojoa in past winters.
CRUZ CALLS EX-BREWERS MANAGER MACHA "A BIT RACIST"
During an interview with Puro Beisbol editor Francisco Ballasteros, Milwaukee infielder Luis Alfonso Cruz (who will be playing this winter for Culiacan) said former Brewers manager Ken Macha is "a bit racist."
"The truth is that he (Macha) is very dry, very lethargic, a bit racist...but that's all passed," Cruz said at Mazatlan's Estadio Teodoro Mariscal, where the Navojoa native was working out with the Tomateros before joining their active roster. Cruz spent most of the 2010 season with Milwaukee's AAA affiliate in Nashville, hitting .281 with 10 homers in 129 games before batting .235 in seven games for the Brewers during a late-season recall. "It was one of my best seasons in the U.S.," Cruz told Ballasteros, "but I wasn't given the opportunity. I went in September and they flung me around for another month in the majors."
Cruz added he was not aware that Bobby Valentine is a top candidate to replace Macha, stating, "It's not known yet. Hopefully he'll like Latinos and give me an opportunity." Cruz came to the Brewers last winter after being waived by the Pittsburgh Pirates. Macha was fired at the end of his second season in Miwaukee, and will be replaced in the dugout by longtime Los Angeles Angels coach Ron Roenicke.
LOS TUXTLAS AND XALAPA SWAP SHUTOUTS IN LIV FINALS
The Los Tuxtlas Brujos and Xalapa Chileros took turns shutting each other out in the first two games of their Veracruz Winter League championship series in San Andres Tuxtla. The Brujos are seeking their third consecutive LIV pennant.
In Game One on November 2, Los Tuxtlas bombed the visitors, 9-0. The Brujos started out with four runs in the bottom of the first inning and put the contest in their hip pockets when Francisco Rivera launched a seventh-inning three-run homer. Daniel Perez combined with Leo Perez and Erubiel Gonzalez for the win.
In Game Two one night later, Xalapa starter Humberto Montemayor outdueled Los Tuxtlas' Roberto "Machine Gun" Ramirez in a matchup of Mexican League veterans. The only runs of the game came in the second when Xalapa's Edgar Quintero led off the frame with a double, Joel Galarraga walked and Jose Manuel Espinoza advanced both with a sacrifice bunt. Quintero scored on Omar Mendoza's grounder to short and Galarraga plated a run on Roberto Valencia's single to center.
TIM RAINES, JR. SIGNED BY MAZATLAN
Former major league outfielder Tim Raines, Jr. signed a contract with the Mazatlan Venados on November 1. The son of MLB's fourth-leading all-time base stealer, the younger Raines was Baltimore's 6th-round draft pick in 1998 and played in three seasons with the Orioles between 2001 and 2004, batting .213 with no homers and seven RBIs. He played in a game with his father against Toronto on October 3, 2001, marking the second time a father and son have played a major league game.
Raines, Jr. spent last summer with Somerset and Newark of the independent Atlantic League, batting .283 in 124 games and finishing fourth in the league with 42 stolen bases. After hitting .241 in 86 games for Somerset, Raines heated up and hit .367 in 38 contests after moving to Newark. Over his 13-year minor league career, the 31-year-old switch-hitter has batted .270 with 1,262 hits, 77 homers and 454 steals in 1,288 games.
Raines was projected as the Venados' leadoff batter. To make room, the Venados took Padres infield prospect Matt Clark off their active roster. Clark was hitting just .196 with no homers in 13 games.
SORIA NAMED MEXICO'S 2010 "NATIONAL SPORTS AWARD" WINNER
Kansas City Royals closer Joakim Soria has been named the 2010 winner of Mexico's National Sports Award after a banner season. Soria set a major league record for Mexican pitchers by saving 43 games for the Royals this year and was a member of the American League team in the All-Star Game for the second time. He now has 132 resuces in his three-year MLB career, also a record for Mexican pitchers (breaking the old record of 93 held by the late Aurelio "Senor Smoke" Lopez).
Soria, a 26-year-old Monclova native, was picked by Kansas City in the 2006 Rule V winter draft after a stellar Mexican Pacific League season as a starter for Obregon (tossing a perfect game for the Yaquis against Hermosillo that year).
The National Sports Award is given by Mexico's National Commission of Physical Culture and Sports, and comes with a prize of US$549,000. Soria becomes the first baseball player to win the award since Vinny Castilla in 2006.
XALAPA TOPS SANTA ROSA, 3-0, TO WIN LIV SEMI SERIES
The Xalapa Chileros shut out the Santa Rosa Gallos, 3-0, October 31 to win their best-of-7 Veracruz Winter League semifinal series, 4 games to 2. The win sends Xalapa to the LIV championship series, where they'll take on the two-time defending champ Los Tuxtlas Brujos, who beat Veracruz in five games.
Los Tuxtlas has several Mexican League veterans on their roster, including former Kansas City Royals third baseman Kit Pellow. Other notable Brujos include infielders Javier Robles and Serafin Rodriguez, starting pitcher Roberto Ramirez and closer Isidro Marquez, the Mexican League's all-time leader in saves and games pitched.
Likewise, Xalapa has a roster with a number of Liga vets. Outfielder Edgar Quintero and infielder Valentin Gamez (who filled in admirably for Puebla slugger Willis Otanez during the LMB playoffs last summer) head an offensive lineup backing up pitchers Humberto Montemayor and Francisco Cordoba.
• Discuss this story on the Mexican League message board...


Mexican League Stories from November 29, 2010
The opinions expressed in this article are those of the writer(s), and do not necessarily reflect the thoughts or opinions of OurSports Central or its staff.