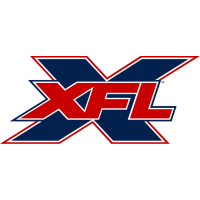 XFL Rules Announced
January 7, 2020 - XFL (XFL) News Release



America's favorite game is evolving, and that means less stall and more ball.
When the XFL Opening Weekend kicks off on February 8, our new league will feature exciting gameplay innovations that deliver what football fans have told us they want - a faster pace of play and more action.
Today's announcement of the XFL rules (visit xfl.com/rules for details and THIS LINK for videos and images* explaining five of the rules) follows a rigorous 18-month research and development process. First, the league gathered ideas and input from a variety of qualified and credible sources, including current and former football coaches, players, officials, broadcasters, medical professionals, and sports industry experts - along with, a nationwide survey of more than 6,000 football fans. Then, over the last year, the XFL tested a wide range of rules and gameplay options under game conditions on the field of play.
The gameplay innovations that resulted from this intensive effort put the XFL in a position to offer more of the excitement and on-the-field elements that fans love - meaningful plays, minimal downtime, heightened competition, and enhanced player safety. We're doing this in a manner that allows the XFL to stay true to the game America loves most and without any gimmicks -- ever.
Below, we have highlighted some of the XFL's key rules and again, we encourage you to visit www.XFL.com/rules for more information and animations that help paint an exciting picture of what's in store for football fans:
SAFER KICKOFF RETURNS - Coverage teams will line up just five yards apart to make the kickoff safer for players. Touchback penalties will be in place to incentivize returnable kicks and the potential for the big plays.
MORE ACTION (AND NO KICKS) FOR POINTS AFTER TOUCHDOWNS - A tiered point system allows teams to go for one point from the 2-yard line, two points from the 5-yard line and three points from the 10-yard line. A possible "nine-point touchdown" means an 18-point deficit is still a two-possession game.
SHOOTOUT-STYLE OVERTIME FORMAT - Each team's best offensive and defensive players will determine the result of a game tied at the end of regulation time. Each team receives five attempts to score from the 5-yard line in a hockey shootout format, with the clubs alternating attempts (receiving two points per success) until one team's total is insurmountable.
DOUBLE FORWARD PASS - Multiple forward passes will be allowed behind the line of scrimmage to create more play options for offenses.
RUNNING GAME CLOCK AND FEWER TIMEOUTS - The clock will run continuously outside of the two-minute warning, and teams will only be allotted two timeouts per half.
25-SECOND PLAY CLOCK - A 25-second play clock that begins after the ball is spotted for the next play will eliminate some of the downtime between plays.
ONE FOOT IN BOUNDS - Only one foot needs to be in bounds to be counted as a reception (this allows players to stabilize their bodies and reduce the chance of injury).
SHORTER HALFTIME - Halftime will be a 10-minute period before the action resumes.
DEDICATED BALL-SPOTTING OFFICIAL - Eliminates confusion, enables quicker ball spots and powers a faster game.
Everything the XFL is doing is for the love of football.
• Discuss this story on the XFL message board...


XFL Stories from January 7, 2020
The opinions expressed in this release are those of the organization issuing it, and do not necessarily reflect the thoughts or opinions of OurSports Central or its staff.