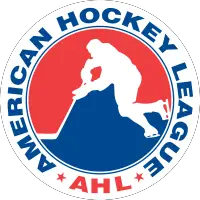 Weekly Sports League and Franchise Report
by Dan Krieger
July 25, 2022 - American Hockey League (AHL)



BASEBALL
California League: As part of its "Taco Weekend," the Fresno Grizzlies of the low Class-A California League were renamed the Fresno Tacos for a three-game series this weekend.
Western Association of Professional Baseball Clubs: There have been no updates on the proposed independent Western Association, which was planning to have eight teams based in the western United States with teams playing a 78-game schedule starting in June 2022. There was no information on a 2022 Winter Warmup that was to be held in April followed by a player draft. The league listed only one announced team called the Henderson (NV) Hoo and posted a logo for an unnamed second team.
Yinzer Baseball Confederacy: The Yinzer Baseball Confederacy, which is a four-team developmental and player-showcase baseball league created in the 2020 season as a coronavirus (COVID-19) replacement league at the home of the Frontier League's Washington (PA) Wild Things, is again playing a 2022 season that started in June. Four teams called the Road Warriors Black Sox, Brilliance Baseball, Killer B's and Wolfpac are playing 90 games at Wild Things Park through July. The league is operated by Black Sox Pro Baseball, which provides exposure for players looking to sign with independent professional teams.
BASKETBALL
The Basketball League: The semi-pro TBL announced the Rhode Island Kraken, based in Providence, has been added as a 2023 expansion team. The TBL recently completed its 2022 season with 44 teams throughout the United States and aligned in 6 regional divisions.
National Basketball League - United States: The semi-pro NBL-US announced it has added a team called the Miami 95ers to its new Premier Division. Houston and Elmira (NY) were two other locations mentioned for the Premier Division.
FOOTBALL
XFL: The professional springtime XFL announced it will be fielding eight teams in the markets of Houston, San Antonio, Arlington (Dallas), Washington (DC), Seattle, Las Vegas, Orlando and St. Louis when it restarts play in February 2023. The most recent 2020 version of the XFL, which shut down midway through its first season due to the coronavirus (COVID-19) pandemic and was eventually purchased out of bankruptcy, had eight teams called the DC Defenders (Washington, DC), New York Guardians, St. Louis BattleHawks and Tampa Bay Vipers in an Eastern Conference, and the Dallas Renegades, Houston Roughnecks, Los Angeles Wildcats and Seattle Dragons in a Western Conference. Previous 2020 teams in Los Angeles, New York and Tampa Bay have been replaced by new 2023 teams in Las Vegas, San Antonio and Orlando. Official team nicknames for 2023 are still to be announced.
HOCKEY
American Hockey League: The AHL announced its 2022-23 season schedule that will feature 32 teams aligned in an eight-team Atlantic Division, a seven-team North Division, a seven-team Central Division and a ten-team Pacific Division. Only the Pacific Division changed from last season with the addition of the Coachella Valley Firebirds (Thousand Palms, CA) as the league's 32nd team, and the relocation of the Stockton Heat to Calgary (Alberta). The Calgary AHL team has yet to announce its nickname.
Da Beauty League: The 4-on-4 summertime ice hockey DBL recently started its short 2022 season with six sponsor-named teams called Bic, Element, Nor-Son, Tradition Companies, TRIA and Walser. Each team is comprised of National Hockey League players, minor hockey league players and college players that are from Minnesota or spend their summers in Minnesota. Each team will play seven games through August 17, 2022. All games are played at Braemar Arena in Edina (MN). The DBL has been playing since the 2016 season, but was forced to sit out the 2020 season due to the coronavirus (COVID-19) pandemic.
Federal Prospects Hockey League: The FPHL will play an exhibition game and two regular-season neutral-site games in Baton Rouge (LA) during December and January to gauge support for a possible future FPHL expansion team in the city. The city's most recent professional hockey team was the Baton Rouge Kingfish that played seven seasons (1996-2003) in the ECHL before the franchise was purchased and moved to Victoria (British Columbia) as the Victoria Salmon Kings for the 2004-05 season.
SOCCER
Major Arena Soccer League: The MASL announced its 2022-23 season will run from December 2, 2022 to April 9, 2023 with each team playing a 24-game schedule. The full schedule and team alignment is still to be announced. After playing with 12 teams last season, the MASL currently lists 14 teams with the return of the Mesquite (TX) Outlaws and Monterrey Flash (Nuevo Leon, Mexico) that sat out the 2021-22 season. The San Diego Sockers recently announced the team will move to a new arena under construction in Oceanside, which is part of San Diego's North County, for the 2023-24 season.
USL Championship (United Soccer League): The mayor of Baltimore recently requested the Maryland Stadium Authority conduct a feasibility study for a possible 10,000-seat soccer stadium that could become home to a future men's team in the Division-II professional USL Championship league and home to a future women's team in the new Division-II professional USL Super League that starts play in 2023.
National Women's Soccer League: The NWSL recently held its board of governors meeting and confirmed its intent to expand from 12 to 14 teams for the 2024 season. The league has hired an entertainment investment firm to assist in the expansion process.
National Independent Soccer Association: A Detroit-based soccer club called Gold Star FC announced it will be part of the 2023 season in the Division-III professional NISA.
OTHER
Professional Box Lacrosse Association: The new PBLA indoor lacrosse league announced seven cities that will have teams in its inaugural 2022-23 season starting this December. The seven markets include Binghamton (NY), Charlotte, Elmira (NY), Hampton Roads (VA), Syracuse (NY), Trenton (NJ) and New England (Manchester, NH & Springfield, MA). An eighth market is still expected to be announced. Teams are accepting nickname suggestions until August 2 and then fans will be able to vote for their team's nickname from the top four nickname choices selected for each team.
North American Box Lacrosse League: The new NABLL, which is trying to bring a professional organization and structure to men's senior-level box (indoor) lacrosse in the United States, started its inaugural 2022 season last month with 25 teams playing games through September 3. Teams are aligned in seven regional three-team and four-team divisions (New England, Pacific Northwest, Great Lakes, Metro, Upstate, Mid-Atlantic and Southeast). Some of the NABLL teams were part of last season's Interstate Box Lacrosse Association, which consisted of several regional leagues each operating as a Regional Box Lacrosse League with each regional champion participating in a national championship tournament.
World TeamTennis: The professional WTT, which played all 2020 matches at The Greenbrier resort in White Sulphur Springs (WV) and all 2021 matches at the Indian Wells Tennis Garden near Palm Springs (CA), plans to sit out the 2022 season and return in 2023 when all teams will return to playing games in their home markets. All nine WTT teams participated in the 2020 season, but only five teams played last season. The WTT is also looking to add some expansion teams prior to the 2023 restart.
Athletes Unlimited - Women's Lacrosse: The Athletes Unlimited professional women's field (outdoor) lacrosse league started its second season this week with four teams playing all games at the USA Lacrosse Headquarters in Sparks Glencoe (MD) through August 14, 2022. Similar to the Athletes Unlimited women's softball, basketball and volleyball leagues, players earn individual points during games and the top four players from each week will serve as captains and draft the four teams (Orange, Blue, Purple and Gold) for the next week.
Dan Krieger is the creator of the Weekly Sports League & Franchise Report, which has been tracking changes in the sports world's leagues, teams and nicknames since April 2007.
• Discuss this story on the American Hockey League message board...


American Hockey League Stories from July 25, 2022
The opinions expressed in this article are those of the writer(s), and do not necessarily reflect the thoughts or opinions of OurSports Central or its staff.