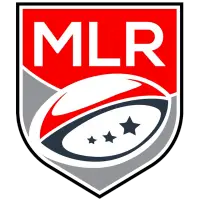 Rugby World Cup Qualifiers: USA vs Uruguay and Canada vs Chile
October 1, 2021 - Major League Rugby (MLR) News Release



This weekend qualifications continue for the Americas spots at Rugby World Cup 2023. Across the next two weeks USA Rugby faces Uruguay and Rugby Canada faces Chile.
What's at stake?
"The team with the best points difference on aggregate over the two matches between USA and Uruguay will progress to Rugby World Cup 2023 as Americas 1 alongside New Zealand, France, Italy and the winner of the Africa Cup 2022.
The loser of the Americas 1 play-off will still have another opportunity to make it to France, as they will face the winner of the home-and-away series between Canada and Chile, in a straight head to head, for the prize of the Americas 2 place in Pool D along with England, Japan, Argentina and Samoa." (Rugby World Cup)
How did we get here?
Canada beat USA for the first time since 2013 when they beat them 34-21 in ST John's. USA bounced back with a 38-16 win in their second matchup a week later. Despite dropping the first match, USA beat Canada 59-50 in aggregate score in the Rugby Americas North (RAN) 1 playoff in September.
"Meanwhile, Uruguay overcame Brazil (39-13) and Chile (15-10) in the Sudamérica Rugby 3 Naciones in July.
Chile booked their place in the play-off against RAN 1 losers Canada by finishing as runner-up to Uruguay in the Sudamérica Rugby 3 Naciones in July. They beat Brazil 23-13 and lost 15-10 to Uruguay." (Rugby World Cup)
When and where are the matches?
The first round of USA vs Uruguay is this Saturday, October 2 at Infinity Park in Glendale, Colorado. The match kicks off at 8:00pm ET.
Also this Saturday, October 2, is Canada vs Chile at the Starlight Stadium in Langford, British Columbia. The match kicks off at 8:00pm ET.
For the second leg, USA travel to Montevido, Uruguay, and Canada travels to Valparaiso, Chile. Both matches take place October 9 with USA vs Uruguay at 4pm ET and Canada vs Chile at 2pm ET.
Where can I watch?
Inside the United States, FloRugby will be showing USA vs Uruguay live with ESPN broadcasting it in South America and the Caribbean.
In Canada, the Canada vs Chile matches will be broadcast live at www.PremierSports.tv.
For fans outside of these regions, Rugby World Cup will be streaming all matches live at www.rugbyworldcup.com/2023/watch-live.
USA Rugby Match-Day 23
NAME POSITION CLUB CAPS
1. David Ainu'u Prop Toulouse (FRA) 13
2. Kapeli Pifeleti Hooker Saracens (ENG) 6
3. Joe Taufete'e Prop Lyon (FRA) 31
4. Nate Brakeley Lock Rugby United New York 27
5. Nick Civetta Lock Rugby United New York 30
6. Hanco Germishuys Flanker Rugby United New York 25
7. Andrew Guerra Flanker NOLA Gold 3
8. Cam Dolan No. 8 NOLA Gold 55
9. Ruben De Haas Scrumhalf Saracens (ENG) 21
10. Will Magie Flyhalf Austin Gilgronis 29
11. Mika Kruse Wing Utah Warriors 3
12. Bryce Campbell (C) Center Austin Gilgronis 36
13. Tavite Lopeti Center Seattle Seawolves 2
14. Christian Dyer Wing USA Sevens 4
15. Marcel Brache Fullback Austin Gilgronis 26
16. Dylan Fawsitt Reserve Hooker Rugby United New York 17
17. Matt Harmon Reserve Prop NOLA Gold 2
18. Paul Mullen Reserve Prop Utah Warriors 22
19. Greg Peterson Reserve Lock Newcastle Falcons (ENG) 32
20. Moni Tonga'uiha Reserve Flanker NOLA Gold Debut
21. Nate Augspurger Reserve Scrumhalf/Wing San Diego Legion 28
22. Luke Carty Reserve Flyhalf/Center LA Giltinis 3
23. Will Hooley Reserve Fullback Saracens (ENG) 15
Rugby Canada Match-Day 23
Kyle Baillie - Summerside, PEI - Nola Gold
Ross Braude - Pretoria, SA - Toronto Arrows
Cooper Coats - Halifax, NS - Canada Rugby 7's
Cole Davis - Calgary, AB - Austin Gilgronis
Foster DeWitt - Courtney, BC - Pacific Pride
Mason Flesch - Cobourg, ON - Toronto Arrows
Matt Heaton - Godmanchester, QC - Rugby ATL
Jason Higgins - Cork, Ire - Toronto Arrows
Eric Howard - Ottawa, ON - Nola Gold
Jake Ilnicki - Williams Lake, BC - Unattached
Spencer Jones - Cambridge, NZ - Toronto Arrows
Cole Keith - Apohaqui, NB - Toronto Arrows
Will Kelly - Ancaster, ON - Toronto Arrows
Conor Keys - Stittsvile, ON - Rugby ATL
Lachlan Kratz - Victoria, BC - Nola Gold
Ben Lesage - Calgary, AB - Toronto Arrows
Kainoa Lloyd - Mississauga, ONT - James Bay AA
Peter Nelson - Dungannon, UK - Stade Aurillacois Cantal Auvergne
Quinn Ngawati - Victoria, BC - Rugby United NY
Patrick Parfrey - St. John's NFLD - Toronto Arrows/Swilers RFC
Rob Povey - Long Buckby, ENG - Houston Sabercats
Andrew Quattrin - Holland Landing - ON - Toronto Arrows
Tyler Rowland - Mississauga, ON - Toronto Arrows
Lucas Rumball - Markham, ON - Toronto Arrows
Djustice Sears-Duru - Oakville, ON - Seattle Seawolves
Michael Smith - White Rock, BC - San Diego Legion
Corey Thomas - Perth, Western AUS - LA Giltinis
Matt Tierney - Oakville, ON - Castres Olympique
Siaki Vikilani - Burnaby, BC - Toronto Arrows
Brock Webster - Uxbridge, ON - Canada Rugby 7's
• Discuss this story on the Major League Rugby message board...


Major League Rugby Stories from October 1, 2021
The opinions expressed in this release are those of the organization issuing it, and do not necessarily reflect the thoughts or opinions of OurSports Central or its staff.