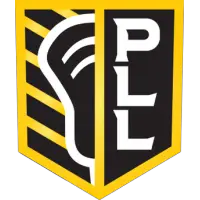 Rob Pannell to the Redwoods: Diving into the Deal's Details
February 13, 2021 - Premier Lacrosse League (PLL) News Release



Two days into the trade window and we have our first blockbuster deal: Atlas LC has sent Rob Pannell to Redwoods LC in exchange for the third overall pick in the 2021 Entry Draft and a second round pick in the 2022 College Draft.
Let's dive into the deal, the motives behind it, the draft capital Atlas has accrued, and the position swaps Redwoods will make.
Atlas receives: 3rd overall pick in 2021 Entry Draft & 2nd round pick in 2022 College Draft Expansion looms. 14-man rosters are due at the end of the month. Every coach has at least one tough decision to make; most have more than that.
Atlas LC head coach Ben Rubeor has essentially created an extra spot on his protected roster by sending a player for future picks. He'll still likely lose two or three players to the Cannons on March 11th, but he's now in a better position to recoup those losses.
Those two first round Entry Draft picks might be more valuable in the hands of Rubeor, who coached (or coached against) many of these players in the MLL, and is bullish on the incoming talent.
"I have a list of over 30 guys [from the MLL] that I think could contribute in some form or fashion on our team,"' said Rubeor.
Equipped with the 3rd and 6th overall picks in the Entry Draft (plus the 1st and 10th overall picks in the College Draft among other picks), Rubeor has positioned Atlas to add talent post-expansion. There are needs on both ends of the field for the team that finished sixth in offensive efficiency (23.4%) and fifth in defensive efficiency (29.0%).
It also opens up their options for that top collegiate pick without replicating (or exacerbating) the issue with their attack rotation. Four players didn't fit in three spots last summer. If Atlas is eyeing Michael Sowers (Duke) or Jeff Teat (Cornell), then someone had to go "" or else they'd be working five players into three spots.
Redwoods receive: Rob Pannell The Redwoods settled offense needed a true quarterback. Only 34.5% of their settled shots have been assisted "" well below league average (40.4%). On paper, Pannell changes that; he dished the third most assist opportunities (31) in the league last summer.
Pannell owns a patch of turf on the field. The island belongs to him. From there, he can score in so many ways "" question marks, inside rolls, rocker steps, or surprise backhands on his way to the island. He can pass out of it, too "" bouncing to float skip passes across the Z-line or jamming lever feeds to the interior as defenders are draped all over his hands.
When Pannell pushes above GLE, that score-feed dual threat compromises the defense. His best shots and feeds come from the island. Teammates buried 4-for-9 (44.4%) when Pannell passed from above GLE "" and only 5-for-22 (22.7%) when he passed from below GLE. See how much attention he draws from the defense? Two slides!
"We're not bringing Rob Pannell in here to win us a championship,"' said Redwoods LC head coach Nat St. Laurent. "We already feel that we are a championship caliber team. We're bringing him in here to take some pressure off guys on our team that we were asking to do more than they should have been asked to do."'
Putting Pannell at X will allow Matt Kavanagh and Ryder Garnsey to play on the lefty wing. Physically, Pannell is prepared to dodge dozens of times per game against the Matt Dunns and Tucker Durkins of the league. That should keep Kavanagh fresh down the stretch.
It'll also lead to a trickle down in matchups. Remember Garnsey's rookie summer? He shot 34.5% off the dodge, reminding his matchup that he can't guard him in the process. That number plummeted in 2020; Garnsey drew more difficult matchups and only cashed in 22.7% of his unassisted tries.
Adding Pannell bumps one attackman to the box: Jules Heningburg. St. Laurent and Heningburg have been studying film of Peter Baum together. Baum won the Tewaaraton in 2012 as an attackman at Colgate before running midfield in the pros with the Ohio Machine, where St. Laurent was an assistant coach.
"We have a plan for Jules, and he's really on board with that. I think he's going to excel and prove that he's one of the top five players in this league,"' said St. Laurent. "He is still developing. He is still growing his game and learning. His ability to shake, pretty much anywhere on the field, is exciting."'
Heningburg will give the Redwoods a different type of dodger out of the midfield. He can split left-to-right or right-to-left "" and then explode out of the break. We saw glimpses of Heningburg at midfield in 2019. This split across Tyler Warner's face is no joke. Notice how many hedges the Whips send to Heningburg, who earns the unofficial Kobe assist on Garnsey's goal.
If Heningburg draws a short-stick, it's an automatic invert. Kyle Harrison is an invert option, too. (If you thought inverts were hot in 2020, get ready for 2021.) Watch to see where Pannell plays in those sets; his teams have never needed to invert. Coaches around the league have noticed the success the Whipsnakes have had with those sets. Dragging a short-stick below GLE puts so much pressure on an offense; you need to have that set in your arsenal.
There will be growing pains. The Redwoods didn't make this deal to win in June; they want to win in September. We know they can rattle off runs with their backs against the wall. Pannell can help them put together a complete, 48-minute playoff performance.
• Discuss this story on the Premier Lacrosse League message board...


Premier Lacrosse League Stories from February 13, 2021
The opinions expressed in this release are those of the organization issuing it, and do not necessarily reflect the thoughts or opinions of OurSports Central or its staff.