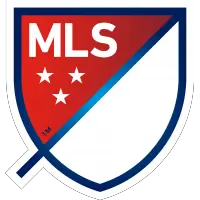 OSC Weekly Ratings Wrapup
by David Carlson
May 22, 2019 - Major League Soccer (MLS)



Minor Leagues on Pluto.TV: Should more join in?
Major League Soccer recently announced a 24/7 channel devoted to MLS programming on Pluto.tv, which is a 21st century streaming content provider that presents programming in a very 20th century way... linear channels where programming and shows start at a specific time. If you go to Pluto.tv, you'll see a familiar looking programming guide that looks like the channel guide from nearly every cable and satellite provider out there.
Just about everything on Pluto.TV is pre-recorded content, so there isn't any reason why any of this content couldn't be on demand vs. presented in this way. But as stated by their CEO, this presentation is exactly what they are trying to go for: "We lead with linear. That was an early and seemingly contrarian bet we made, that as TV moved to the internet it would not be all on-demand. You look at all the VOD (Video on Demand) players out there today and there's no one of scale that looks like Pluto TV."
For a league like MLS, this gives them a platform to have a 24/7 channel at what is likely an extremely low cost. They already have the video content as video files... Pluto just presents them in whatever order MLS decides to program their channel for. It isn't the promotion and availability of a Big 4 league cable channel, but heading into the 2020's a streaming channel is almost as good of a position.
Champions Indoor Football also presents its live games on Pluto.TV, although the channel then disappears when live games are not airing. Most likely they don't want the additional costs of running additional programming during non-game times, but this seems like a lost opportunity for CIF. If they are going to go with a channel on a service like Pluto, the league could curate some non-live programming (even if it is just reruns of previous games) and run those 24/7.
Going forward though, there are many leagues that currently don't seem to have a similar showcase online that could benefit from a 24/7 stream of programming to cater to existing fans, and find new people who might stumble upon the programming. The AHL and ECHL seem like perfect leagues with 27+ teams each that would provide a lot of content. Other fledgling leagues would also benefit from presenting programming in this way.
Some leagues have ownership that might want to keep more control of their content, or want to reap the rewards of their content on their own services (the AFL and Ted Leonsis comes to mind), even if Pluto would be a good promotional avenue. But, for leagues that are sport and team first and don't have a media-based ownership behind them, Pluto.tv might be the future.
Last Week's OSC Leagues Ratings Summary:
Thursday May 16
MLS on ESPN2, LAFC/DAL, 10p
.06, 112k
Comparison Ratings:
USWNT vs. NZ, ESPN2, 8p
.09, 261k
CIN/STL, MLB Network, 6:40p
.05, 205k
 
Sunday May 19
MLS on FS1, 5pm
.05, 147k
The U.S. Women's National teams match against New Zealand more than doubles up on viewers vs. the MLS game that followed it on ESPN2.
• Discuss this story on the Major League Soccer message board...


Major League Soccer Stories from May 22, 2019
The opinions expressed in this article are those of the writer(s), and do not necessarily reflect the thoughts or opinions of OurSports Central or its staff.