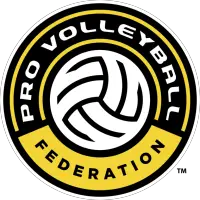 Orlando Secures Pro Volleyball Federation Team
May 24, 2023 - Pro Volleyball Federation (PVF) News Release



Columbus, OH / Frisco, TX - Pro Volleyball Federation, the premier women's professional volleyball league in North America, has announced its fifth market for the 2024 season, adding Orlando, FL, to the list of inaugural season teams. The team is owned by Florida businessman David Forman.
Orlando becomes Pro Volleyball Federation's first team on the Eastern Seaboard and the fifth publicly announced market for the 2024 season, joining Atlanta, Columbus, OH, Omaha, NE, and Grand Rapids, MI.
"This is very exciting for me and my family, and we can't wait to bring professional women's volleyball to Orlando," said Forman. "Orlando is a city known worldwide for making dreams come true, and that's what Pro Volleyball Federation is all about - providing a new horizon for these amazing athletes to be able to live out their dreams by playing professionally at the highest level, and doing so at home in the United States."
Pro Volleyball Federation is REAL PRO VOLLEYBALL and the first women's professional volleyball league in North America that provides world-class players the opportunity to make a living wage without having to go overseas to pursue their professional careers.
The new Orlando team is not the city's only connection with the Pro Volleyball Federation. The Grand Rapids franchise is owned and operated by DP Fox Sports & Entertainment and its chairman Dan DeVos, who also serves as Chairman and Governor of the Orlando Magic. The DeVos family also owns and operates the Orlando Solar Bears of the ECHL, the Osceloa Magic of the NBA G League, and Magic Gaming of the NBA 2K League.
"Our family couldn't be more thrilled to welcome David Forman, the city of Orlando, and, most importantly, the community's amazing fans to Pro Volleyball Federation," said Cole DeVos, Director of Strategic Investments for DP Fox Sports and Entertainment. "We know firsthand that Orlando is an incredible landscape for sports and this addition speaks to the strong interest in pro women's volleyball nationally. We continue to look forward to partnerships with others who share a vision for growth, expanding opportunity, and a passion to build momentum around professional women's volleyball in the United States."
Forman is an accomplished business executive who resides with his family in Boca Raton, FL. An attorney by trade and still licensed to practice law, Forman's entrepreneurial spirit took him away from the legal profession and into private business. David his wife Stacie founded Weruva International, Inc., a pet food company that produces globally distributed high end pet food brands such as Weruva, BFF, and Cats in the Kitchen. He also owns and operates Pick a Ball, a 75,000-square-foot indoor sports facility in Deerfield, FL, that features six basketball courts which double as eight volleyball courts and a gaming and esports center, along with outdoor sand volleyball courts and other amenities.
"We have attracted some great people with grand visions to Pro Volleyball Federation, whether we're talking about America's greatest volleyball players and coaches or our group of team owners, and David is another remarkable addition to our growing list of founding partners," said Stephen Evans, a founder of Pro Volleyball Federation. "We could not be any prouder to welcome David and his family to Pro Volleyball Federation and we know the city of Orlando will embrace the sport of women's volleyball and the highly skilled athletes playing at an extreme tempo, soaring above the net, and diving on the floor to compete for every point."
Pro Volleyball Federation was co-founded by Dave Whinham, President and CEO of The TEAM Management, LLC, and Evans, President of The Remedy.
In addition to its team owners, the League has attracted well-known founding partners from inside and outside the sport. Super Bowl and Pro Bowl quarterback Joe Burrow, along with his parents Jimmy and Robin Burrow, highlight an impressive roster of founding partners. Global entertainment superstar Jason Derulo is a partner in the Omaha team. In addition, two legends of the sport - former USA Volleyball Board chair Dr. Cecile Reynaud and former Olympian Laurie Corbelli - are also intimately involved with Pro Volleyball Federation in leading its volleyball operations department. The league is led by CEO Jen Spicher.
"We like to say that Pro Volleyball Federation is the exact right thing at the exact right time," said Whinham. "Television ratings for women's volleyball at the college level are exploding and college teams across the country are shattering attendance records. We, along with our partners, are now taking the sport to the next level in the United States. Make no mistake, this is not just an elevated level of club volleyball. Pro Volleyball Federation operates at a major league level and our entire focus is on the pro game and ensuring that our level and quality of play, our treatment of our players, the quality of our event presentations, and our day-to-day fan experience is world class and the very best offered in North America."
Pro Volleyball Federation will make additional announcements in the coming days regarding additional inaugural season team markets and the start of the official player signing period.
Those wishing to become a part of Pro Volleyball Federation, whether as a player, coach, team owner, investor, sponsor, vendor, media company, or host venue, can email info@provolleyball.com.
• Discuss this story on the Pro Volleyball Federation message board...


Pro Volleyball Federation Stories from May 24, 2023
The opinions expressed in this release are those of the organization issuing it, and do not necessarily reflect the thoughts or opinions of OurSports Central or its staff.