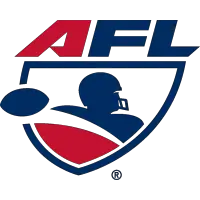 My trip to ArenaBowl XXII
by Fran Stuchbury
July 29, 2008 - Arena Football League (1987-2008) (AFL I)



This was the sixth ArenaBowl I have attended, the first since ArenaBowl XIX in Las Vegas.
While I was waiting for my flight at the Philadelphia airport I spoke to several Philadelphia Soul fans who said they were very excited about going to New Orleans. I was also on the same flight as Philadelphia Soul team president Ron Jaworski.
When I got to New Orleans I met up with the Joe Kauffman and Adam Markowitz of ArenaFan. We went to the JW Marriot to start doing work on radio row.
Radio stations from all over the country were doing live broadcasts. For ArenaFan we were doing podcasts (taping the interviews and putting them up on ArenaFan so fans can listen to them anytime they want).
AFL guests that were scheduled to appear would go to all the tables to be interviewed. Adam did most of the interviews that included Ron Jaworski, Rush WR Donovan Morgan, Dallas WR/DB Will Pettis and others.
I was able to interview AFL Commissioner David Baker. I first interviewed him back in 1998 for my college radio station. I was telling him how much the AFL had grown and changed since then and he agreed.
My mom passed away from cancer a year ago. I was able to tell Baker how happy I was to see the AFL get involved with the "V Foundation" for cancer research. It's a great charity.
That night I went out to dinner with some friends and spent a lot of time walking on Bourbon Street. That's were most of the fans were having a good time, drinking and socializing with everyone.
Friday I went to cover media day and I ran into San Jose website columnist John "Hondo" Hahn. He has been helping out deciding the OurSports Central AFL Offensive, Defensive and Special Teams player all season long.
John also likes to collect AFL merchandise. I gave him a 1998 New York CityHawks key chain as a gift and he was very happy to get it.
The San Jose SaberCats were the first to take the field. I first spoke to SaberCats kicker A. J. Haglund. He said he was honored to be named AFL Kicker of the Year.
When asked about playing for the Oklahoma City Yard Dawgz in af2 he said, "I think it helped a lot. I think it takes time to adjust to the indoor game. Playing there for a year and a half really helped me a lot."
Haglund also said the main reason he decided to play for the SaberCats was because he wanted to play with Defensive Coordinator/Special Teams coach Jeff Jarnigan who was his head coach at Oklahoma City.
After that I had a conversation with SaberCats Offensive Coordinator Terry Malley and asked him if having coaches using headsets was good to talk to the players and he replied, "I think the positive deal is that you run more plays because they get in and out of the huddle quicker, but you have a better feel for the game when you were able to be on the field seeing the quarterbacks face."
When I spoke to SaberCats QB Mark Grieb, I asked him how much he had to adjust his play due to the new rule changes on defense. "I think for me it was tough because I have been playing in the AFL for 11 seasons," he said. "So you kind of get yourself trained after a while to expect a certain area of the field to be open. Certain coverages dictated that you knew you were going have that backside checked down all the time. That forced us to make adjustments."
The Philadelphia Soul then took the field and I spoke to Offensive Coordinator Connell Maynor. I was joking around with him saying I'm sure that he wished he had received a car when he was named MVP of ArenaBowl XIV like they will be doing this season.
When asked how the experience being at ArenaBowl as a player compared to being in one at ArenaBowl as a coach he said, "The only difference really is that I'm not on the field. When you were playing you were getting the ball every snap and the game was really in your hands. Now that I'm coaching, the game is in the player's hands. You just have to prepare the players to be ready to play and do the best job possible."
I next spoke with WR Brent Holmes who has played for four AFL teams this season (Georgia, Tampa Bay, Grand Rapids practice squad and Philadelphia). "It was an experience I will never forget. You had your ups and your downs. I wouldn't have asked for anything less. Philadelphia called me, asked me if I would like to help them win a championship and I of course said yes and that's how I ended up with them."
Brett Munsey had a very busy week preparing his team and he had to leave the team for a day to see his wife give birth to a healthy baby boy named Grayden.
I asked him if the Soul defense will get a little bit of a break not having to face SaberCats WR James Roe who was out with a knee injury this time around. "James is a great player and I'm sure they miss him, but WR Jason Geathers has stepped in and played well for them," he said. "They scored 81 points against Grand Rapids without him and they have a great offense."
After that the Los Angeles Avengers new head coach Pat O'Hara spoke to the media. He was previously the offensive coordinator of the Tampa Bay Storm where he learned about the AFL from Storm head coach Tim Marcum.
If the Avengers can find themselves a quarterback that can fit the style of offense that O'Hara likes to run they should be an improved team for the 2009 season.
After media day was over I went back to the hotel to do work on radio row where I spoke to league founder Jim Foster. He obviously had no prediction on who would win ArenaBowl XXII but said it should be a great game to watch.
An hour later we heard the news that AFL Commissioner David Baker had resigned. The news came to a shock to many of people at radio row and shortly we got it confirmed by the AFL that it was true.
When I spoke to Baker the day before he gave me no indication that he was going do that except when I asked him if you are going see all of his son Sam's Atlanta Falcons games because he saw almost every game Sam played in high school and at USC. He told me he hadn't decided that yet, but he said he was now a Falcons season ticket holder. Now he might be able to see all of games if he chooses to do that.
Baker did a good job helping the AFL grow. He was very fan friendly. He would go to AFL games, interact with fans and shake their hands. No other commissioner from other sports leagues does that.
I was able to interview him many times over the past 11 years I have been covering the league. From the way he spoke, you could tell how much he cared about the AFL. Ed Policy was named interim Commissioner.
That night I was hanging out with AFL fans all over the country that came to New Orleans to see the game.
Saturday I went to Harrahs casino and did some gambling. That night there were thunderstorms and the AFL had their outdoor concert that was played by rock band "Huey Lewis and the News." Despite the rain it looked as if many fans were at that event.
Sunday morning I was watching some of the past ArenaBowls on ESPN Classic. They showed three games: ArenaBowl XIV - Nashville Kats vs. Orlando Predators, ArenaBowl XVIII - San Jose SaberCats vs. Arizona Rattlers and ArenaBowl XIX - Georgia Force vs. Colorado Crush. That was an outstanding way for new fans to check out old AFL games. All three games went down to the last play.
The league did a nice job having shuttle buses run from the hotel to get to the arena for fans and members of the media. Outside they had a fan fest with a lot of giveaways for people who went to the game.
The Soul defeated the SaberCats 59-56. Here are my observations of the game.
The Soul had a lot of fans at the game, and they really made their presence felt at ArenaBowl XXII. San Jose fans made some noise especially with them ringing the cowbells when the Soul was on defense.
The Soul did everything they could to get fans to travel to New Orleans to see the game. Director of ticket sales Joe Krause deserves the credit for most of that. He was telling some fans what flights to take, what hotels to stay at etc...
The officiating was tough to deal with at times. In the third quarter Mark Grieb had a pass that looked like it went forward but was ruled a fumble that the Soul recovered. The SaberCats challenged the play but it was not over ruled.
Everyone person I spoke to in the press box felt that was a bad call.
Then SaberCats WR Rodney Wright intercepted a pass on a botched field goal attempt by the Soul. It looked like he had possession and the ground caused a fumble, and the refs ruled him down by contact. The Soul challenged the ruling that it was a fumble and the refs overturned it.
Until I got back from my trip and watched the it on tape, I felt San Jose got robbed, but from what I saw on television, Wright was not cradling the ball. I will give the refs the benefit of that call.
For San Jose it looked like they missed having the injured Roe in the lineup. The first time the teams played this season when the Soul won 58-57, Roe had eight receptions for 84 yards and three touchdowns. If he was able to play in ArenaBowl XXII, it could have made a big difference.
Soul QB Matt D'Orazio had an outstanding game passing for 302 yards seven touchdown passes and one rushing score, earning him MVP honors. Unlike Tony Graziani, Matt's ability to make plays on the move and avoid pass rushers was a big part of the Soul's success this season.
D'Orazio also led the Chicago Rush to the ArenaBowl XX Championship with a 69-61 win over the Orlando Predators. The Soul will most likely sign him to a long-term contract during the off-season.
Wide receiver Chris Jackson was named Offensive Player of the game, finishing with 11 receptions for 148 yards and three touchdowns. Jackson, who came to Philadelphia to play to with QB Graziani, will be back with the Soul next season to help defend their championship.
A safety near the end of the third quarter gave the Soul a 46-34 lead. It was the first safety in an ArenaBowl since the ArenaBowl XIV game between the Nashville Kats and the Orlando Predators.
After the post-game press conference, AFL Commissioner David Baker was saying his farewell to members of the media. He shook my hand, telling me he hopes I continue to cover the AFL for long time, which I will be doing.
After the game was over I again had a good time talking to AFL fans. We were talking about everything that happened in ArenaBowl XXII.
Monday afternoon I flew back to Philadelphia and got home that night.
Overall I had very good trip. One thing that helped was having Philadelphia in the ArenaBowl, a team I have covered since they first joined the AFL five seasons ago.
I liked doing some work on radio row. Just getting to interview Jim Foster and David Baker was a nice experience.
For me the only way I get to talk about the AFL is usually to friends on the phone, on instant messenger or during my radio show for ArenaFan "ArenaZone."
At ArenaBowl I am able to see fans from all over the country face to face that have the same passion for the AFL. That was the best part of the entire trip. Also it was nice hearing from fans that told me how much they appreciate all the work I do for the AFL.
I'm going try to attend ArenaBowl XXIII next season, and its possible that the game could be held in Philadelphia.
For fans that have not checked out an AFL game in person or have yet to watch a game on ESPN you should go to a game or enjoy it on television.
If you have any questions or comments about this article feel free to drop me an email at arenazone@yahoo.com and I will be more than happy to get back to you.
• Discuss this story on the Arena Football League (1987-2008) message board...


Arena Football League (1987-2008) Stories from July 29, 2008
The opinions expressed in this article are those of the writer(s), and do not necessarily reflect the thoughts or opinions of OurSports Central or its staff.