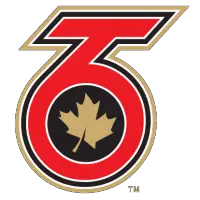 Mark Joslin Appointed Head Coach of the Toronto Six
June 11, 2021 - National Women's Hockey League (NWHL) - Toronto Six News Release



The Toronto Six have announced that Mark Joslin has been appointed head coach ahead of the club's 2021-22 campaign. When the 57-year-old from Richmond Hill, Ontario steps behind the bench in Season 7 he will officially become the first Black head coach in National Women's Hockey League history.
Joslin has been involved at elite levels of the game for over 20 years and most recently spent four seasons with the Toronto Patriots of the Ontario Junior Hockey League from 2016-20. His tenure with the club began as general manager where he earned OJHL Executive of the Year honors in 2018, then added head coach to his title for two seasons prior to the COVID-19 pandemic.
"I just love where women's hockey is right now and the direction it's going," Joslin said. "It's been a dream of mine to always coach pro hockey. Signing on with the Toronto Six after talking to Digit (Murphy) and getting this opportunity with the only (NWHL)Â franchise in Canada is special. I think timing-wise and where I am in my career, it's a great opportunity for me to come in and educate to hopefully make a difference for this organization and make a good run at this."
He becomes the second head coach in T6 history succeeding the position filled by Digit Murphy during the club's inaugural season. Murphy will remain in her role as President of the hockey club, a title she's held since last April when expansion was first granted north of the border. Due to the challenges around the Season 6 schedule, Murphy assumed the role of head coach in October on an interim basis.
"Mark brings a wealth of experience to the role of head coach, with a passion for skill development," Murphy said. "He is a leader and understands women's hockey needs players and coaches to work together to succeed. He is someone who has spent his career educating and empowering the future, perfectly matching our pillars, and with his many successes is the perfect fit to lead our team moving forward."
Before joining the Patriots Joslin accumulated experience in a variety of OJHL roles that included head coach and assistant general manager of the Aurora Tigers in 2015-16, head coach and associate coach of the North York Rangers from 2013-15, general manager and head coach of the Stouffville Spirit in 2008-09, head coach of the Pickering Panthers in 2007-08, and assistant coach of the Tigers from 2004-07 winning the Royal Bank Cup as Canadian Junior A champions his final season. He also spent a decade coaching in the Greater Toronto Hockey League from 1994-2014, worked as a scout for four years between the Ontario Hockey League's Oshawa Generals and Barrie Colts, and has extensive development experience with institutions such as Champion Athletic Development, Hill Academy, PEAC School for Elite Athletes, and Pickering College. He also founded Joslin Elite Hockey Training in 2003 where he continues to serve as President helping GTA athletes achieve their dreams of playing higher levels of hockey.
"I just want to come in and help and hopefully make a difference for all these young ladies," Joslin said. "It's exciting and I'm looking forward to it and I love the support staff, Digit and others. I think it's a great organization."
The Six captured a regular-season title in Lake Placid with a 4-1-1 record to advance to the Isobel Cup semifinals. History was also made when star forward Mikyla Grant-Mentis won four league awards and became the first Black player to be voted MVP and Newcomer of the Year to go along with her Foundation Award and Fan 3 Stars honor. Preparations are well underway for the club's second season with recent announcements including the re-signing of captain Shiann Darkangelo, defenders Emma Greco and Taylor Woods, plus goaltender Elaine Chuli to Season 7 contracts.
• Discuss this story on the National Women's Hockey League message board...


National Women's Hockey League Stories from June 11, 2021
The opinions expressed in this release are those of the organization issuing it, and do not necessarily reflect the thoughts or opinions of OurSports Central or its staff.