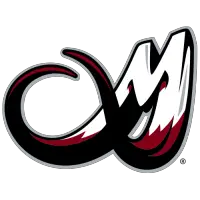 Mammoth Hosts Warriors for Western Conference Rematch January 29
January 27, 2022 - National Lacrosse League (NLL) - Colorado Mammoth News Release



With 14 teams participating in contests this Saturday, the National Lacrosse League will host seven regular season games on the same date for the first time in league history, as the Colorado Mammoth prepare to host the Vancouver Warriors for a Western Conference rematch Jan. 29. After recording an 18-15 come-from-behind win during both teams' last contests, the Mammoth will look to build on its 3-1 record while Vancouver looks to break the .500 mark, entering the matchup with a frustrating 2-2 record since surrendering a loss at Rogers Arena Jan. 7.
After opening its 2021-22 season in Georgia on a high note Dec. 4 by recording a 16-11 victory over the Swarm, Colorado posted a four-goal effort during its home opener in Week 2 while falling to the San Diego Seals. Since securing a victory in its first contests of the season against Panther City and Vancouver, the Mammoth are set to host the Warriors this weekend at Ball Arena during its first Western Conference rematch of the year.
Entering the NLL's action-packed Week 9 slate of games, Western Conference teams continue to struggle in their own barns, having combined to post a 1-9 record at home this season. Colorado will look to secure its first home victory of the campaign Saturday during the team's Beach Party and while celebrating the newly-announced Marty's Party Zone and Tivoli Brewing Company's latest liquid shenanigans: OUTLAW
Mammoth fans will be able to stream Saturday's matchup, and all Mammoth games this season, on ESPN+! This weekend's matchup will also air locally on Altitude TV.
Looking Back:
Before enjoying two weeks of rest and recuperation leading up to Saturday's game, Colorado took care of business during its last game Jan. 7 by posting a league season-high 18 goals against the Vancouver Warriors on the road and continuing its successful 3-0 record away from the Loud House.
Despite spotting the Warriors and one of the league's finest netminders this season a seven-goal lead through the first five minutes of play, the Mammoth went on to outscore Vancouver 18-8 in the contest's remaining 55 minutes to complete a stellar comeback victory at Rogers Arena. Ryan Lee recorded a career-best 12 points (2g, 10a) as the forwarded helped quarterback his squad to the impressive win. Connor Robinson (4g, 4a), Chris Wardle (2g, 4a) and Tyler Digby (2g, 3a) contributed productive performances for Colorado. Eli McLaughlin (3g, 4a) recorded his 150th career goal early in the contest, passing Gary Gait in the franchise record book to represent the fifth-most in Colorado's history, while rookie Sam LeClair (3g, 1a) posted his second hat trick in as many games as the young forward has participated in.
Mammoth goaltender Dillon Ward exited the game after allowing goals on 5-of-7 opportunities, leading the way for netminder Tyler Carlson to earn his first victory of the campaign after entering the contest nearly five minutes in and saving 37-of-47 shots faced on the evening. Robert Hope (8) and Joey Cupido (7) paced Colorado's loose ball charge, as the pair of veterans close in on longtime Mammoth defenseman John Gallant's franchise-best loose ball record.
Sixth-Round Sammy & The Consisten-Zs:
In two games with Colorado this season, rookie forward Sam LeClair has quickly earned the attention of NLL audiences after posting hat tricks in each of his first two professional appearances. His six goals rank tied for fifth-most among first-year players, while his seven points (6g, 1a) sit tied for 11th, despite only playing in two games. LeClair's hot start qualifies him as one of five Mammoth players to have recorded at least one point in each game this season, including:
Ryan Lee (5g, 3a), (1g, 1a), (2g, 3a), (2g, 10a) = (10g, 17a)
Eli McLaughlin (3g, 3a), (1g, 2a), (1g, 3a), (3g, 4a) = (8g, 12a)
Chris Wardle (1g, 4a), (0g, 1a), (0g, 2a), (2g, 4a) = (3g, 11a)
Zed Williams (2g, 1a) (0g, 2a), (1g, 1a) = (3g, 4a)
Sam LeClair (3g, 0a), (3g, 1a) = (6g, 1a)
Mammoth League-Leaders:
While the Mammoth enters Week 9 having only recorded four games and continuing to defend its league-best penalty-killing unit after effectively killing 17-of-21 man-down scenarios, Colorado's roster features a handful of individual statistic leaders who have made early contributions for the organization and find themselves ranked among league-leaders in categories including:
Goals: 10 (T12th) Ryan Lee
Assists: 17 (T9th) Ryan Lee
Points: 27 (7th) Ryan Lee
Loose Balls: 37 (14th) Robert Hope
Shorthanded Goals: 1 (T5th) Ryan Lee, Connor Robinson, Eli McLaughlin, Zed Williams
Shorthanded Assists: 2 (T1st) Robert Hope, Chris Wardle
Faceoff Wins: 50 (T7th) Tim Edwards
This Week's Bad Guys (Again):
After picking up early-season victories against conference rivals in San Diego (8-7) and Panther City (14-8), Vancouver dropped a tight 10-9 decision to the Saskatchewan Rush in its third game and most recently suffered an 18-15 deficit after hosting the Mammoth at Roges Arena Jan. 7.
Vancouver's offense has relied on forward Mitch Jones to provide high-end scoring for the unit for the past few years and not much has changed for the 2021-22 season, as Jones' 12 goals, 14 assists and 26 points each pace the Warriors through four contests, while his 26 points remain tied for the eighth-most among NLL players this year. The veteran also ranks tied for second in the league with five power-play goals, helping his team secure a league-best 60 percent extra-man conversion rate (9-for-15).
Despite missing the team's last game against Colorado, Keegan Bal's eight goals, 10 assists and 18 points each rank second for Vancouver. Logan Schuss (3g, 9a), Matthew Dinsdale (4g, 7a) and former Mammoth forward Kyle Killen (6g, 4a) represent Vancouver's secondary scoring threats. Killen recorded seven (4g, 3a) of his 10 points in his first contest against the Mammoth, Jan. 7.
Warriors' faceoff specialist Tyrell Hamer-Jackson has enjoyed a successful start for Vancouver in the circle, ranking among league-leaders by securing 69 faceoff wins (2nd) while posting a 67 percent faceoff win percentage (3rd) this season.
Rookie defensemen Reid Bowering (3g, 3a) and Adam Charalambides (2g, 4a) have logged quality minutes for the team and have been impactful both on the back end and in transition scenarios. Bowering's 51 loose balls lead first-year players and rank second overall in the NLL.
Arguably the most important factor in Vancouver's defensive core comes in the form of goaltender Alex Buque. The netminder, who's had ups-and-downs in his established career, served as one of the most solid protectors to begin the 2021-22 NLL campaign, but surrendered 13 goals in nearly 42 minutes of play during his last start before seeing teammate Steve Fryer make his season debut in relief. After limiting San Diego, Panther City and Saskatchewan to 7, 8 and 10 goals, respectively, Buque and the Warriors will look to shake off its last performance and limit the Mammoth offense to fewer than 18 goals.
Get in the Game
Tickets to Colorado's Jan. 29 Beach Party matchup against the Vancouver Warriors, and all Mammoth home games, can be purchased at Ticketmaster.com. Mammoth road games can be viewed on Altitude TV and streamed live via ESPN+.
• Discuss this story on the National Lacrosse League message board...


National Lacrosse League Stories from January 27, 2022
The opinions expressed in this release are those of the organization issuing it, and do not necessarily reflect the thoughts or opinions of OurSports Central or its staff.