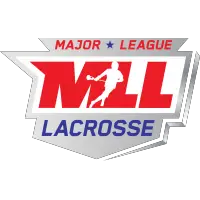 Major League Lacrosse Brings Wild West Tour Back to Denver
May 11, 2005 - Major League Lacrosse (MLL) News Release



Denver, CO and Boston, MA (May 10, 2005) – Major League Lacrosse (MLL), the premier professional outdoor lacrosse league, announced today its second joint event marketing partnership with Stadium Management Company (SMC), the wholly owned subsidiary of the Denver Broncos, according to MLL Commissioner, David Gross. On July 2, 2005, as part of its Wild West Tour, Major League Lacrosse brings the MLL Wild West All-Star Showdown – Old School vs. Young Guns to INVESCO Field at Mile High. This unique event matches MLL All-Stars who began playing during the league's 2001 inaugural season (Old School) against MLL All-Stars whose playing careers started from the 2002 season through the present (Young Guns). The Bud Light Skills Competition takes place at halftime featuring the Fastest Shot, Freestyle and Accuracy contests. Game time is set for 7:00PM. Tickets are on sale NOW and are available at the INVESCO Field at Mile High Ticket Office, by phone at 303-830-8497, at all TicketMaster locations and online at www.ticketmaster.com. Tickets are affordably priced at $25, $17.50, and $12.50 with Group discounts available.
The event marks the second time the MLLÂ's Wild West Tour has stopped in Denver. On June 5, 2004 the Baltimore Bayhawks beat the New Jersey Pride in front of 8,137 at INVESCO Field.
"Last year's game exceeded our expectations and we're excited about bringing the MLL back to Colorado," said Pat Bowlen, CEO and President of the Denver Broncos and Stadium Management Company. "The MLL is a great product and lacrosse continues to explode in Colorado."
"I can't tell you how excited I am to see the MLL back in Denver and partnering with Pat Bowlen and the Denver Broncos," said MLL Founder Jake Steinfeld, CEO of Body by Jake Global. "Pat and his group are the type of people the MLL wants to remain associated with for a long time. With its new format, you don't need to be a fan of lacrosse to appreciate what an amazing event this All-Star Game will be. In one corner you have the legends of our game, in the other the MLL's young guns. It's going to be a battle you won't want to miss!"
This seasonÂ's All Star game marks the first time the MLL will use the Old School vs. Young Guns format. Major League Lacrosse played its first season in 2001, and many of the stars who began their MLL careers that year are still among the best players in the league. The MLL has also seen an influx of young talent beginning in 2002, creating a new era of MLL stars. The new All-Star format will capitalize on the natural friendly-rivalry that exists between the older and younger generations of MLL stars.
"This is a fresh, new take on our All-Star game, one I know our fans will love," said Gross. "In any professional sports league good natured friction exists between veterans and younger players. We decided to go with this format because it will give our fans the most exciting and competitive MLL All-Star Game to date. The older guys want to show the younger players that they still run the league. While the young players will try to prove it's their turn to take the reigns as the MLL's best. It will be an outstanding game."
The Bud Light Skills Competition returns for a fourth season. In 2004 the competition was hosted by the Philadelphia Barrage at Villanova Stadium. David Evans of the Boston Cannons won his third straight Fastest Shot contest, firing a 109mph laser to win the competition. New JerseyÂ's Scott Urick and David Curry won the Bullseye accuracy competition while PhiladelphiaÂ's Matt Striebel took home a win in the Freestyle Contest.
The Wild West All-Star Showdown is part of the MLLÂ's 2005 ESPN2 schedule and will air at a special time. The game will be televised on ESPN2 Saturday July 16 at 6:00PM.
The Wild West Tour is part of "Project West Coast", the MLL's exploratory expansion initiative, and plans to match the nationwide growth of Major League Lacrosse by adding a West Coast Division of four new teams by the start of the 2006 season. On March 9, 2005 the MLL awarded Los Angeles the league's first expansion team, owned and operated by AEG. Three more expansion cities will be announced throughout the summer. Markets under consideration include Chicago, Dallas, Denver, Phoenix, San Diego, San Francisco and Seattle.
About Stadium Management Company
Stadium Management Company (SMC) is the wholly-owned subsidiary of the Denver Broncos Football Club responsible for the management and booking of INVESCO Field at Mile High. SMC was created in 1999 to oversee the construction process, the opening of the stadium in 2001, and the ongoing day-to-day management of the facility.
About Major League Lacrosse
Major League Lacrosse, a six-team professional outdoor lacrosse league, was founded in 1999 by fitness entrepreneur Jake Steinfeld, CEO of Body by Jake Global L.L.C., and partners Dave Morrow, a former champion lacrosse player and now CEO of Warrior Lacrosse, a leading global provider of innovative and high performance lacrosse equipment; and Timothy B. Robertson, former CEO of The Family Channel and the current chairman of Bay Shore Enterprises, L.L.C., an investment holding company with activities in international media and Internet technology ventures. The MLL commenced play in June of 2001 and has teams in Baltimore, Boston, Long Island, (Montclair) New Jersey, Philadelphia and Rochester. The 2005 MLL season will begin on Friday, May 20 and conclude with the New Balance Major League Lacrosse Championship Weekend Friday, August 19 and Sunday, August 21 at Boston UniversityÂ's Nickerson Field. Additional league information can be found at www.majorleaguelacrosse.com.
• Discuss this story on the Major League Lacrosse message board...


Major League Lacrosse Stories from May 11, 2005
The opinions expressed in this release are those of the organization issuing it, and do not necessarily reflect the thoughts or opinions of OurSports Central or its staff.