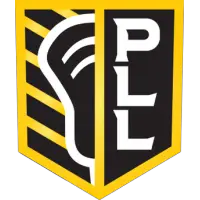 Lacrosse Legend Paul Rabil Announces Retirement and New Endeavor "Goals for Greatness"
September 14, 2021 - Premier Lacrosse League (PLL) News Release



"I say this with unending gratitude and the heaviest of hearts, my time has come. After 23 years of playing this beautiful game, I've decided to retire," said Cannons Lacrosse Club midfielder and PLL Co-Founder, Paul Rabil.
Two-time NCAA Champion, two-time World Lacrosse Champion, two-time Major League Lacrosse Champion, National Lacrosse League Champion, three-time Most Valuable Player, Professional Lacrosse's All-Time Scoring Champion, and member of the Cannons Lacrosse Club, Paul Rabil, is ending his career after 14 years of professional competition.
"Lacrosse was my first love, yet being here today has everything to do with those who've supported me along the way. Without my family and loved ones, every coach and teammate, strength coach, athletic trainer, and doctor, our investors, my colleagues and mentors...without you, there are no championships, no season-ending defeats, no lifelong memories, and no Premier Lacrosse League," said Rabil.
Rabil has been the face of lacrosse for over a decade, converting success on-field to a multi-pronged enterprise spanning media, events and investing. In 2013, Bloomberg coined Rabil as "Lacrosse's Million Dollar Man" largely due to his unprecedented success in the realm of sponsorships, including deals with the likes of Red Bull, Under Armour, Chevrolet, New Balance, GoPro, and others. Key to Rabil's success was his early adoption of new media and technology. Rabil boasts a collective social media audience of greater than 1 million, and over 126 million minutes watched on his YouTube channel. His podcast, Suiting Up with Paul Rabil, has over 3 million downloads, hosting guests like Bill Bellichick, Steph Curry, Sue Bird, Abby Wambach and Senator Cory Booker. Rabil has been a guest on NBC's The Today Show and Late Night with Seth Meyers, is a seasonal contributor to CNBC's Fast Money, and has been featured in the likes of GQ, Forbes, Esquire, Sports Illustrated, Bloomberg, Fast Company, and Entrepreneur Magazine.
After Rabil's first 11 years playing professionally and internationally, he and his brother, Co-Founder and CEO, Mike Rabil, decided to create a new league that would change professional lacrosse forever. In 2018, they launched the Premier Lacrosse League in tandem with NBC Universal and 200 of the best players in the world. Rabil competed in the subsequent 3 seasons as a Player and Co-Founder, and in 2020 helped complete a merger with the previous professional lacrosse league, Major League Lacrosse. As part of his transition, Rabil will continue to build the PLL as its Co-Founder.
On reflection, Rabil said "It's been my greatest honor getting to play the Native American game, Dehoñtjihgwa'és. To have the opportunity to compete professionally in front of passionate and dedicated fans around the world, leaving everything I had on the field, was my true pleasure."
On his commitment to over two decades of playing, Rabil added, "I never passed up on a practice. The results were always in the work. And the work was my teacher. It fulfilled me."
Mike Rabil, Co-founder and CEO said, "To watch Paul put his body, reputation, and endorsements on the line to build and play in the PLL has been amazing. No sports fan is ever ready to see the retirement of the best ever. That said, I feel fortunate that Paul will bring his on-field passion, energy, and desire to win the commercial side of our business, which will help professional lacrosse reach new heights. I am champing at the bit to roll up our sleeves and build his "off the field" legacy."
PLL founding investor, Brooklyn Nets owner, and Co-Founder of Alibaba, Joe Tsai said, "Paul has had a stellar and inspiring career, from his days as a Hopkins great to his final season as an All-Star in the PLL. Although he is retiring from playing, he has not retired from lacrosse. I know that Paul Rabil the entrepreneur will make perhaps an even bigger contribution to the business of lacrosse and ultimately growth of our beloved sport for years to come."
"How do you sum up one of the greatest players and ambassadors of all time that our game has witnessed on so many levels? Paul is a fierce competitor, team first guy, talented and dynamic player, humble, selfless and most of all determined to make others in and out of the game better," said Cannons LC head coach Sean Quirk. "Our staff and team is grateful for every single moment that Paul provided leadership, motivated and excelled his Cannons Lacrosse Club teammates on and off the field to make the playoffs in 2021. Although he will not be on our bench in 2022, we know Paul will thrive and continue to provide even more to the Premier Lacrosse League and growth of our amazing sport."
Rabil's departing words described his final moments on the field with the PLL, saying "I finally learned that it was never about the outcome. It was always about the game. The game is meant to be played, not won. There is no winning, as there is no end. So I'll continue to compete, win, lose, sprint, fall, and get back up again. I hope you can do that with me."
In his newest effort to grow the game by increasing on-field access to lacrosse, Rabil has announced his latest initiative, Goals for Greatness, where he has committed to resourcing lacrosse goals in all 50 states, beginning in 2022, and recurring every year thereafter. In 2023, Rabil will be working to extend his endeavor internationally, supporting the latest International Olympic Committee (IOC) announcement, which voted to grant full recognition of lacrosse to its membership. Rabil hopes that lacrosse will be included in the Olympics when it's hosted in Los Angeles this 2028.
"My childhood memories consist of local basketball hoops, baseball diamonds and soccer fields. Even as a professional it can be difficult to find a lacrosse field to practice on. I want to change that."
"My hope is that through this initiative, more kids and adults can play lacrosse at their convenience. Next, with lacrosse goals on fields nationwide, the world will soon have that same visual I had growing up, making lacrosse more recognizable, aspirational and accessible."
Goals for Greatness will begin working with municipalities and community groups to identify public areas that can benefit from receiving lacrosse goals.
For Rabil, having a local field that accompanied a lacrosse goal helped him realize his dream as a player. Practicing on-goal became a healthy outlet and an opportunity to build a culture of players looking to develop their skills physically and emotionally. Goals for Greatness represents a mission to bring these same opportunities to players in all 50 states, and eventually all countries around the world.
• Discuss this story on the Premier Lacrosse League message board...


Premier Lacrosse League Stories from September 14, 2021
The opinions expressed in this release are those of the organization issuing it, and do not necessarily reflect the thoughts or opinions of OurSports Central or its staff.