Sebastian Elizalde of the Daytona Tortugas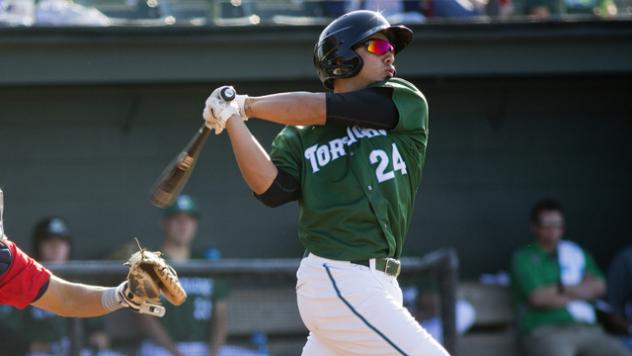 RF Sebastian Elizalde drove in four runs and finished a double shy of the cycle in Saturday's win.
Submitted by Daytona Tortugas
Credit: Aldrin Capulong

Port Charlotte, FL - A three-run homer from DH Sebastian Elizalde and a stellar start from RHP Jake Paulson (W, 1-0) prolonged the Daytona Tortugas' season for at least one more day. Facing elimination in Game 3 of the Florida State League Championship Series, Daytona's offense came to life in a 6-1 win over the Charlotte Stone Crabs on Saturday night at Charlotte Sports Park. Called up from Class-A Dayton prior to the pl...
Full Story