Tampa Yankees Pitcher Dietrich Enns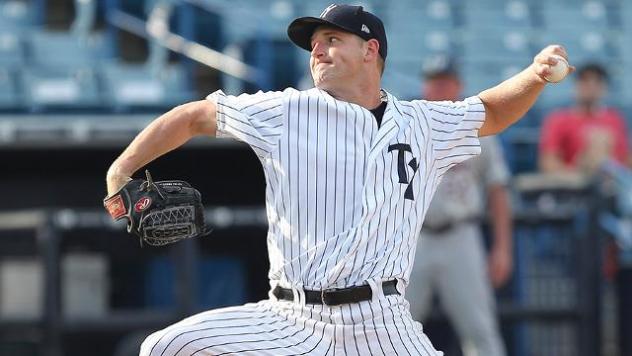 Dietrich Enns pitched six innings (4 H, 0 R, 1 BB, 3K).
Submitted by Tampa Yankees
Credit: Mark LoMoglio

TAMPA - In his final start of the season, LHP Dietrich Enns earned his first win as the Tampa Yankees (32-35, 66-71) held on to a late lead in a 3-2 victory over the Lakeland Flying Tigers (21-43, 54-79-1) on Saturday night at George M. Steinbrenner Field. Enns (1-1) held the Flying Tigers scoreless through six innings, scattering four hits and a walk while striking out three. The southpaw finished his season with a sparkli...
Full Story