Anthony Alford of the Dunedin Blue Jays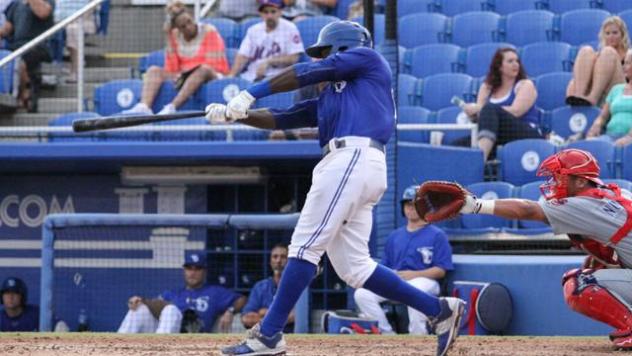 Anthony Alford homered for the second time this year with Dunedin in the fifth inning.
Submitted by Dunedin Blue Jays
Credit: Jim Goins

DUNEDIN, FL - Anthony Alford hit his second homer with the Dunedin Blue Jays (53-68) in the fifth inning and Andy Fermin drove in a pair, but it was the Clearwater Threshers (70-53) coming on top of the series finale, 6-2. Clearwater jumped out to two-run lead in its first at-bat. Rhys Hoskins doubled home Jesmuel Valentin for the game's first run and Andrew Pullin followed suit, driving Dylan Cozens home on a single. Th...
Full Story