Tulsa Roughnecks FC vs. Portland Timbers 2
The Roughnecks wrapped up a long, five-match stretch of away games Sunday afternoon in Portland with a loss to Timbers 2.
Submitted by FC Tulsa
Credit: Craig Mitchell Dyer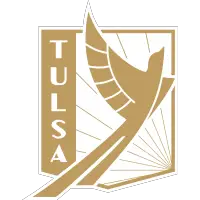 The Tulsa Roughnecks FC closed out a five-game road swing Sunday afternoon in Portland with a 4-0 loss to Timbers 2 at Providence Park. Portland controlled the game throughout most of the match as Tulsa created few dangerous scoring chances despite 11 total shots. The Timbers 2 struck first in the 12th minute. Bill Poni Tuiloma was in the center of the box and headed a corner kick cross from Marvin Loria past TRFC keepe...
Full Story