Vancouver Canadians RF Griffin Conine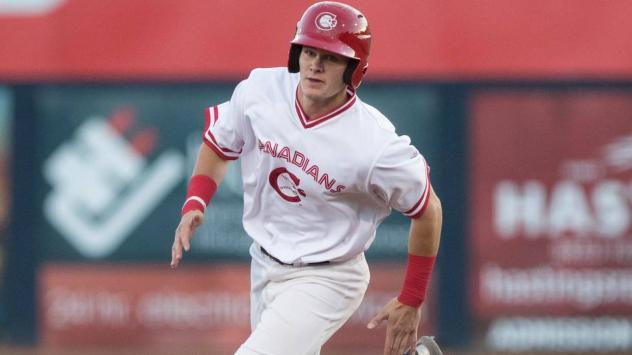 Canadians RF Griffin Conine was held in check on Monday night as the Boise Hawks prevented Vancouver (19-13) from moving two games clear of Spokane in the North with just six regular season games remaining.
Submitted by Vancouver Canadians
Credit: Mark Steffens

(Scotiabank Field at Nat Bailey Stadium - Vancouver, B.C.) - As Daniel Jipping hit a line drive solo home run in the top of the 6th inning and proceeded to watch it sail over the left field fence and onto the "hey y'all!" Porch, you just felt that lone run could be the difference on Monday night as Vancouver scattered just four hits falling 2-0 to Boise in a missed opportunity to move two games clear of Spokane in the North Di...
Full Story